"The View" audience seemingly applauded co-host Raven-Symone on Thursday when she proclaimed, "it's not the gun, it's the people" during a gun control discussion.
Seconds later, she had to clarify that she was only mocking people who take that position.
"No, I don't believe it, that's what they say," she quickly offered. "I believe it's the gun."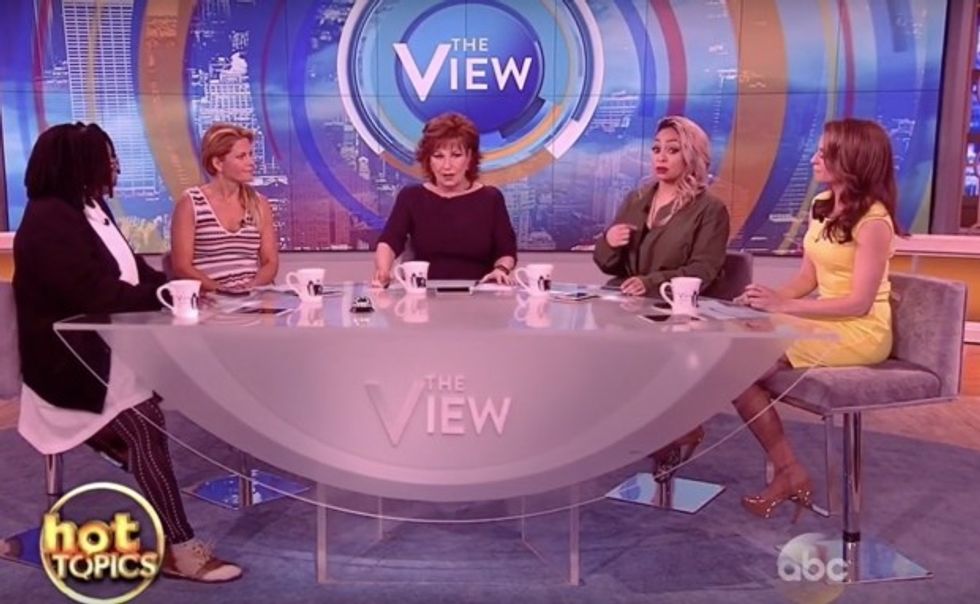 ABC
The audience's applause continued through her explanation and even into fellow co-host Whoopi Goldberg's next point.
The hosts, joined by Jedediah Bila, were discussing Bernie Sanders' position on holding gun manufacturers accountable for shootings and whether or not semi-automatic rifles like the AR-15 should be banned.
Watch the applause moment at around 6:29 below:
---