College is the right time to "talk about alternative sex," according to SHADES, a student group listed as an official health resource at Binghamton University in New York.
The event, which costs $5 in advance and $10 at the door, will take place April 16 and focus on "exploring kinks and fetishes through education of safe, sane, and consensual practices," based on the flier obtained by the Media Research Center.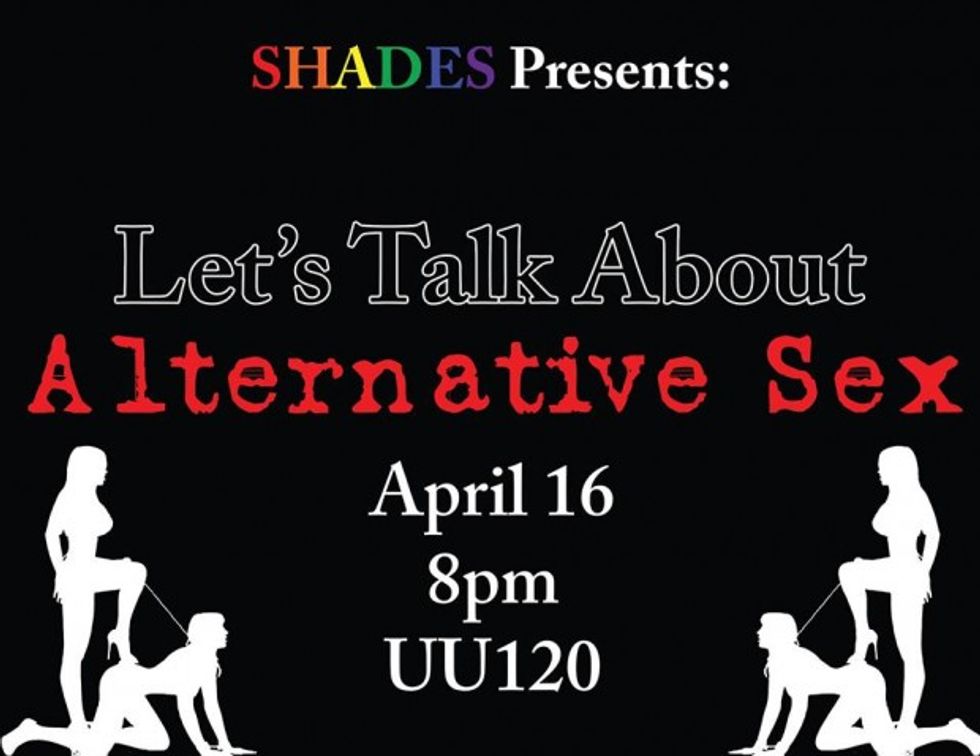 Image source: SHADES/Facebook
SHADES is a group established to "cater to students who are members of the LGBTQIA community and are of color," and they will be hosting the "Let's Talk About Alternative Sex" forum.
The goal of the event, according to the group's Facebook event page, is it "de-stigmatize the kink community by removing the dangerous stereotypes associated with alternative sex." Throughout the night, attendees will have the opportunity to discuss an array of sexual topics.
The evening will include "live" demonstrations of rope suspension, bondage, consent, BDSM (bondage and discipline, dominance and submission and sadism and masochism) and the law, body painting and negotiation.
In an effort to encourage students to show up, the flier says that the first 50 people to arrive will receive a gift bag and there will be "$5,000 worth of prizes" given out during the event.
In addition, event sponsors will teach participants how to create their very own "DIY" sex toys.
—
Follow the author of this story on Twitter: