GREENSBORO, N.C. (AP) — Bruce Springsteen has canceled his concert in North Carolina, citing the state's new law blocking anti-discrimination rules covering the LGBT community.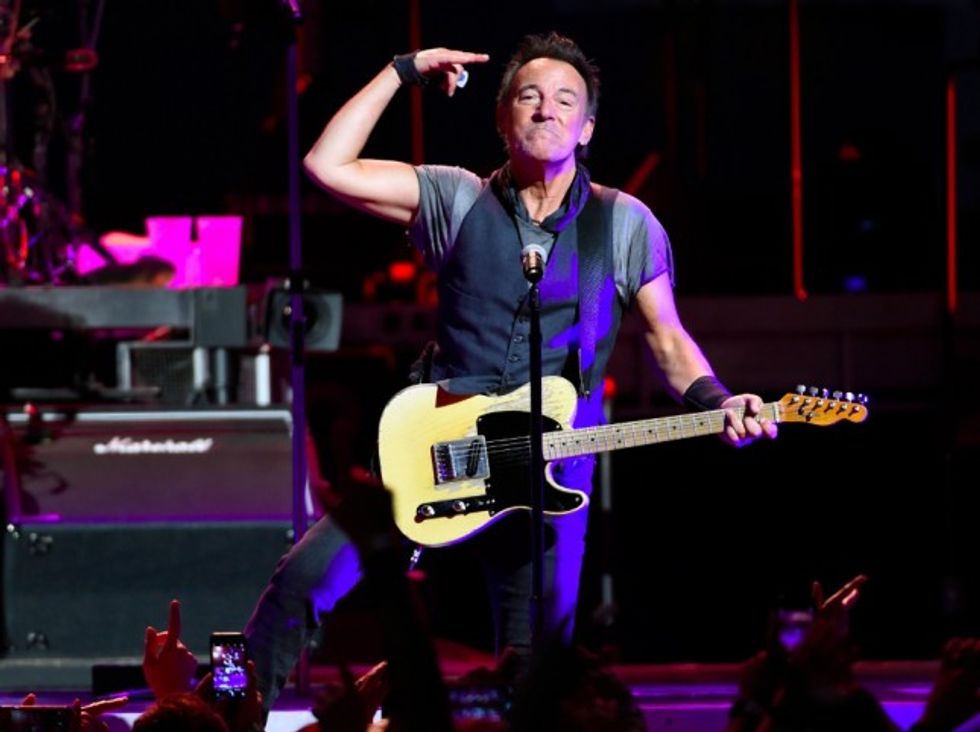 Bruce Springsteen performs with the E Street Band at the Los Angeles Sports Arena on Tuesday, March 15, 2016, in Los Angeles. (Photo by Chris Pizzello/Invision/AP)
In a statement on his website Friday, Springsteen said he was canceling the concert scheduled for Sunday in Greensboro because of the law, which critics say discriminates against gay, lesbian, bisexual and transgender people.
Springsteen says the law "is an attempt by people who cannot stand the progress our country has made in recognizing the human rights of all of our citizens to overturn that progress."
Because of that, he said he and the E Street Band must "show solidarity with those freedom fighters."
Later, Springsteen used his Facebook page to urge followers to contact lawmakers, adding a link to find them.
—
UPDATE Saturday 1:16 a.m. ET: E Street Band guitarist Steven Van Zandt told the Associated Press that legislation like North Carolina's "is spreading like an evil virus" around the country and "we should try and stop this early."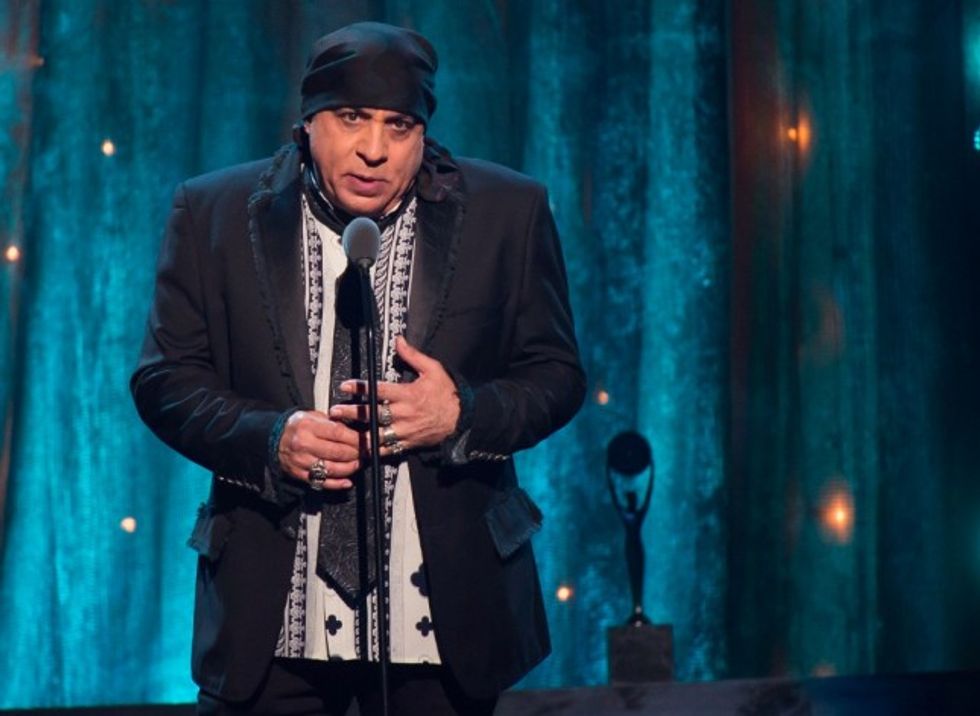 Steven Van Zandt speaks at the 31st Annual Rock and Roll Hall of Fame Induction Ceremony at the Barclays Center on Friday, April 8, 2016, in New York. (Image source: Charles Sykes/Invision/AP)
Van Zandt made his remarks Friday night after he posthumously inducted songwriter Bert Berns into the Rock and Roll Hall of Fame at Brooklyn's Barclays Center, the AP said.
This story has been updated.