It's not the first time a massive mural in Virginia has caused controversy, and it won't be the last.
Artist Mickael Broth has painted a towering mural of politician Bernie Sanders on the two-story building which nests at the corner of Broad Street and Mactavish Avenue in Richmond, Virginia.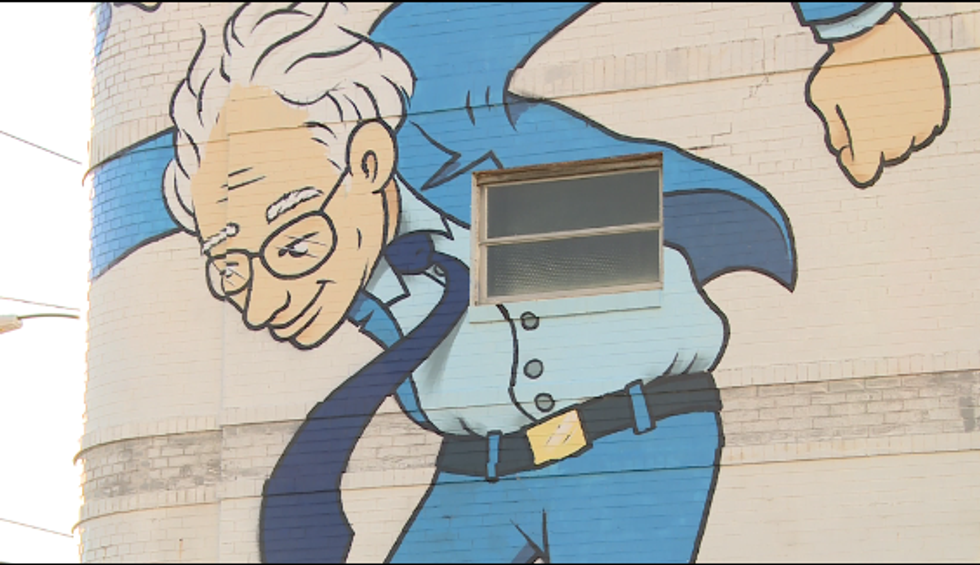 Michael Mason/TheBlaze
Even though the Virginia primary has passed, supporters hope that the Clinton camp will "Feel the Bern."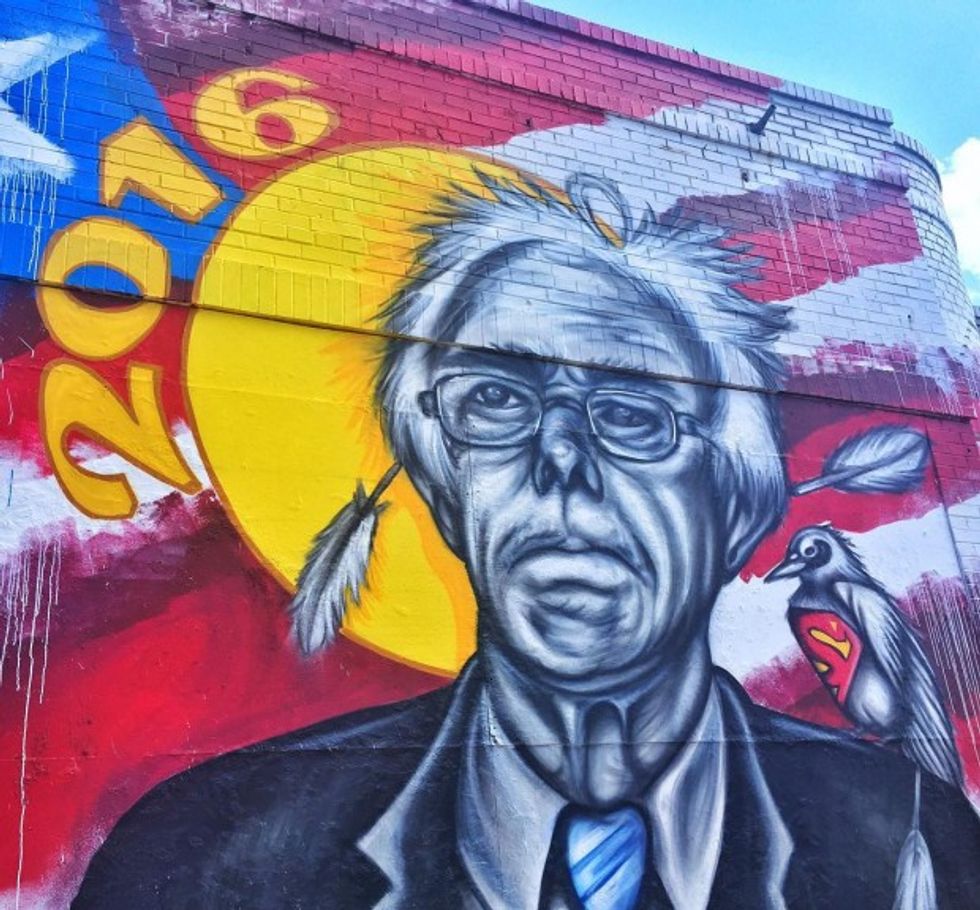 Instagram/hamglass
Early Friday afternoon, well-known artist Hamilton Glass finished work on his rendition of Bernie and bird, which will adorn the part of the building that stands next to the now-defunct Sea Dream leather shop. And as soon as a photo of the mural was posted online, the opinions started to fly.
Check out the video below, complete with artist interviews, for the full story:
Richmond is no stranger to art controversy. Check out the video below to see internationally known artist and Spike TV's Inkmaster star Jesse Smith make national news for painting a beaver on the side of an adult store on Richmond's south side.
Follow Mason (@MasonONAIR) on Twitter