A Texas youth pastor was arrested last week after he allegedly was caught sexually abusing a young boy behind an apartment building — and the victim's mother said it could've been a lot worse had neighbors not confronted and attacked him.
The boy's mother — her face hidden from TV cameras — told KDFW-TV in Dallas that her 6-year-old son was playing outside last Thursday afternoon with his siblings and other kids when a man approached the kindergartner and lured him behind the apartment building where he allegedly began sexually abusing him.
But neighbors spotted the man with the boy, the mother told the station, and confronted him.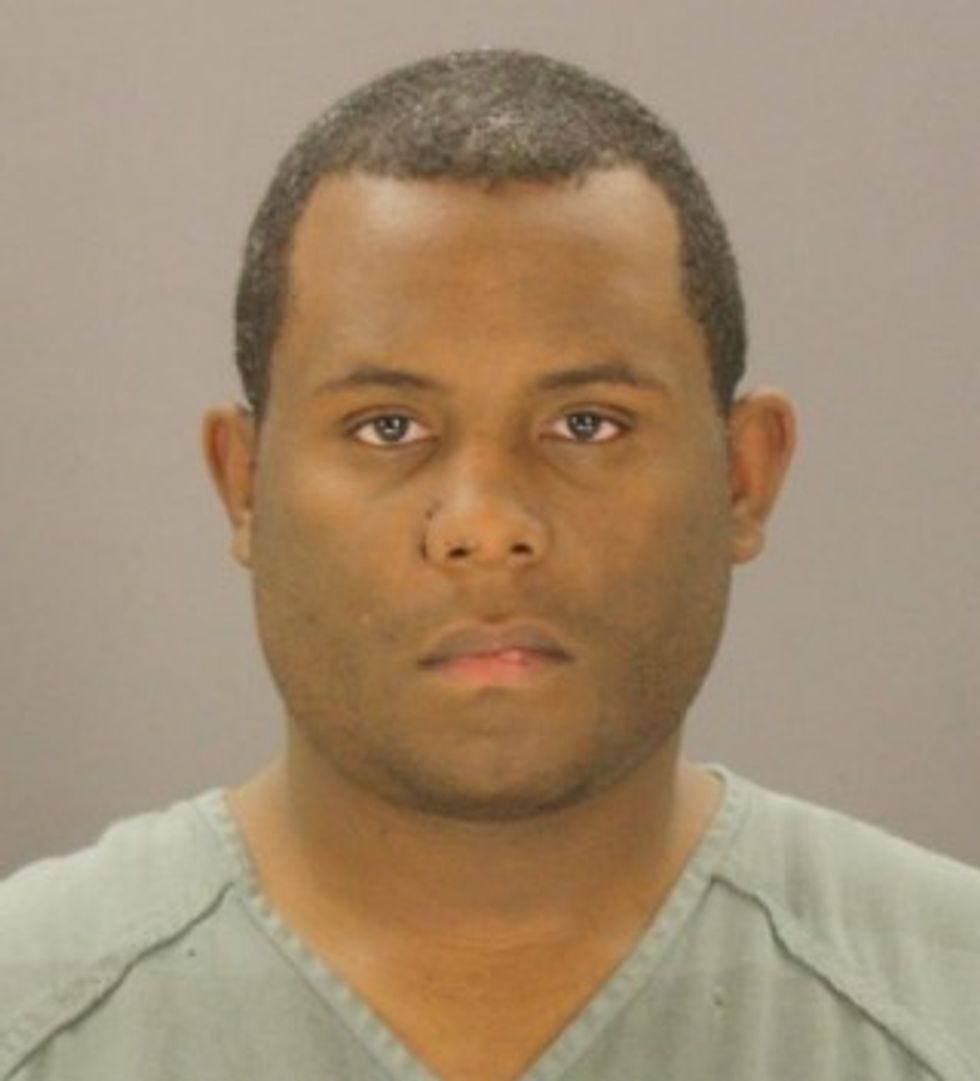 Willie Bell (Image source: Dallas County Jail)
"What are you doing out here with a child?" she told KDFW the neighbors asked. "And he was like, 'Oh, nothing. He had to pee.'"
But the bystanders weren't buying it and attacked the man — and the boy's mother soon got word. "If it wasn't for them, he probably would have done more to my child," she told KDFW.
Dallas police later arrested Willie Lee Bell Jr., 29, in West Oak Cliff, the station said.
But soon the victim's mother got more disturbing news: Turns out that until his arrest, Bell worked as a youth pastor at First United Methodist Church of Cedar Hill, KDFW said.
"When I heard he is a student pastor, I'm like, 'Really?'" she told the station, adding that Bell is a stranger to her family and doesn't live in their complex. "Who can you trust? Who can you believe?"
The United Methodist Church of North Texas said in a statement that it has no knowledge of any criminal acts happening at the church, KDFW reported, and that it's cooperating with police.
"It's painful. It's devastating. It's a nightmare," the boy's mother told the station.
KDFW said police believe Bell lured and sexually assaulted two other young boys behind a Cedar Hill apartment complex in February. The boys said the man was wearing "church shoes," the station added.
Bell was booked into Dallas County Jail on April 1 on two counts of aggravated sexual assault of a child; his bond stood at $100,000 Friday, according to jail records.
The principal at Bray Elementary in Cedar Hill told parents in an email that Bell had been inside the school to meet with the administration about setting up a mentorship program, KDFW said. But the program never happened, the station added, and the school indicated Bell was never left alone with a student.
Court records show Bell has been accused of showing pornographic videos to a child in Tennessee, KDFW reported, adding that no other details were immediately available in that case.
(H/T: New York Daily News)