Prosecutors are accusing an Arizona woman of faking cancer in order to have a taxpayer-funded, second-trimester abortion.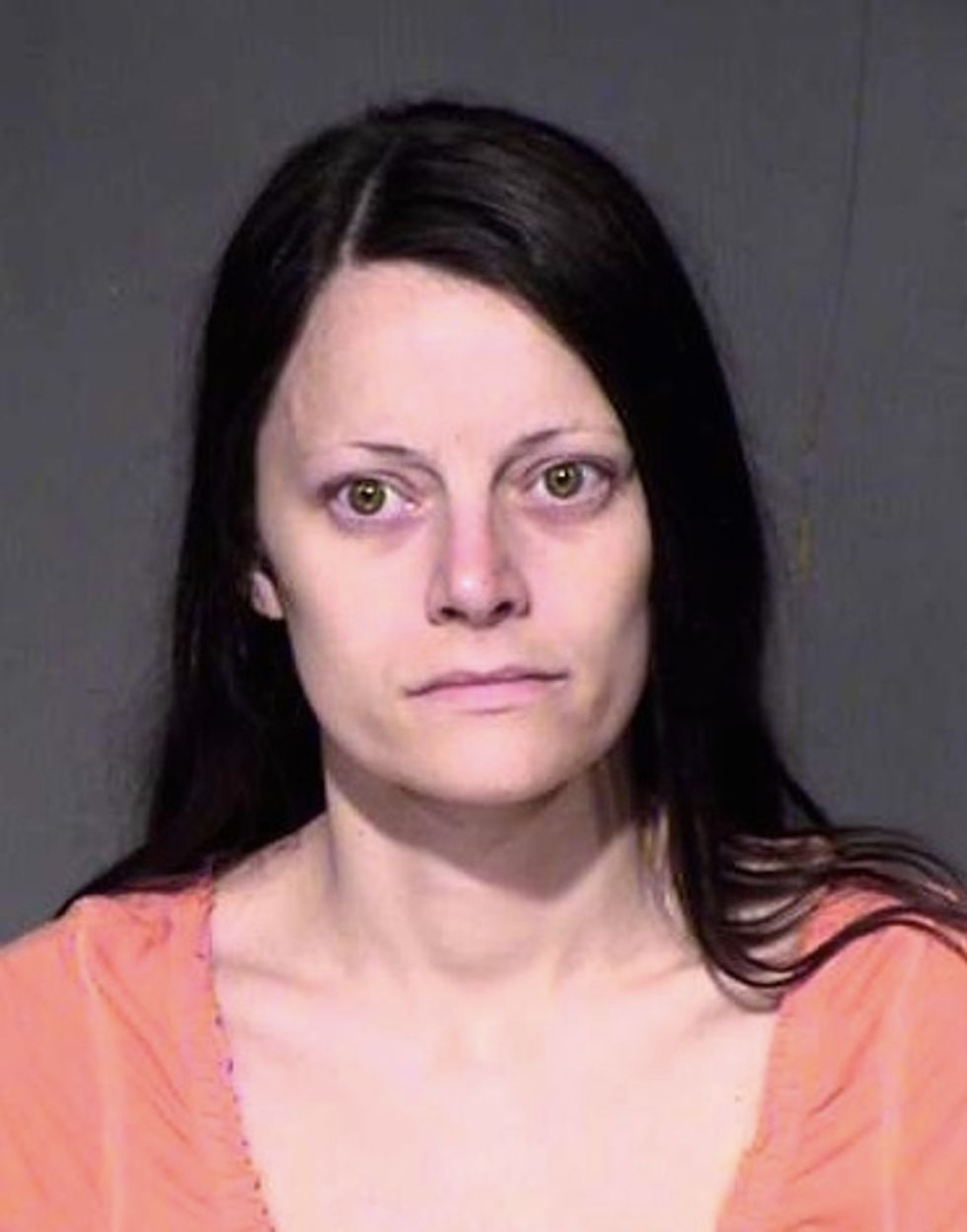 This undated photo provided by the Maricopa County Sheriff's Office shows Chalice Zeitner. Opening statements are scheduled Thursday, April 7, 2016, at the trial of Zeitner, who is accused of faking a cancer diagnosis in a scheme to get the state to pay for her late-term abortion. (Maricopa County Sheriff's Office via AP)
But despite that claim, Adam Schwartz, the attorney representing Chalice Renee Zeitner, said at her trial on Thursday that the 30 year old "genuinely thought she had cancer."
"The requirement is that she did this knowingly and intentionally," the attorney told jurors during opening statements at the Maricopa County Superior Court. "The fact is that Ms. Zeitner did genuinely believe she had cancer in 2009 and 2010."
Prosecutors allege that Zeitner forged medical documents in an effort to persuade her OB-GYN to abort her second-trimester pregnancy back in April 2010 — an effort that she purportedly said would allow her to pursue life-saving cancer treatment, the Arizona Republic reported.
Authorities claim that Zeitner first told her doctor that she was receiving chemotherapy and radiation and that her unborn child had been exposed to the treatments.
When the baby was found to be in good health, they claim that she then forged a letter from another medical professional proclaiming that an abortion would help save her life.
The health care program that she was a part of was willing to cover the cost of abortions in limited circumstances, including in cases in which a mother's life was endangered. Thus, the procedure was granted.
While the Arizona Republic reported that she was four months pregnant at the time of her abortion, the Associated Press said that she was 22 weeks, or five-and-a-half months, at the time that the procedure was conducted.
"The state will ask you to hold the defendant accountable for her false statements and misrepresentation about the fact that she had cancer in order to get a pregnancy termination that was paid for by the state of Arizona and money from a cancer fundraiser when she never had cancer at all," Assistant Attorney General Maura Quigley said in court on Thursday.
Zeitner's abortion reportedly cost taxpayers $6,346.48. She has pleaded not guilty to charges that include theft, forgery and fraudulent schemes, the Associated Press reported.
The case came to authorities attention after the doctor who performed the procedure became suspicious and filed a report with the Arizona Health Care Cost Containment System — the state's Medicaid agency.
He filed that report after Zeitner delivered a baby the year after the abortion via cesarean section and the doctor was reportedly unable to find evidence of cancer or of the procedures that were purportedly undertaken to treat and cure the disease.
According to the Arizona Republic, Zeitner also faces charges involving veterans organizations in a separate fraud case dating back to 2012.
(H/T: Law Newz)
--
Follow the author of this story on Twitter and Facebook: