Comedian Andy Richter added his voice to the growing public attention surrounding allegations that former House speaker Dennis Hastert sexually abused at least five former students when he was a teacher and coach.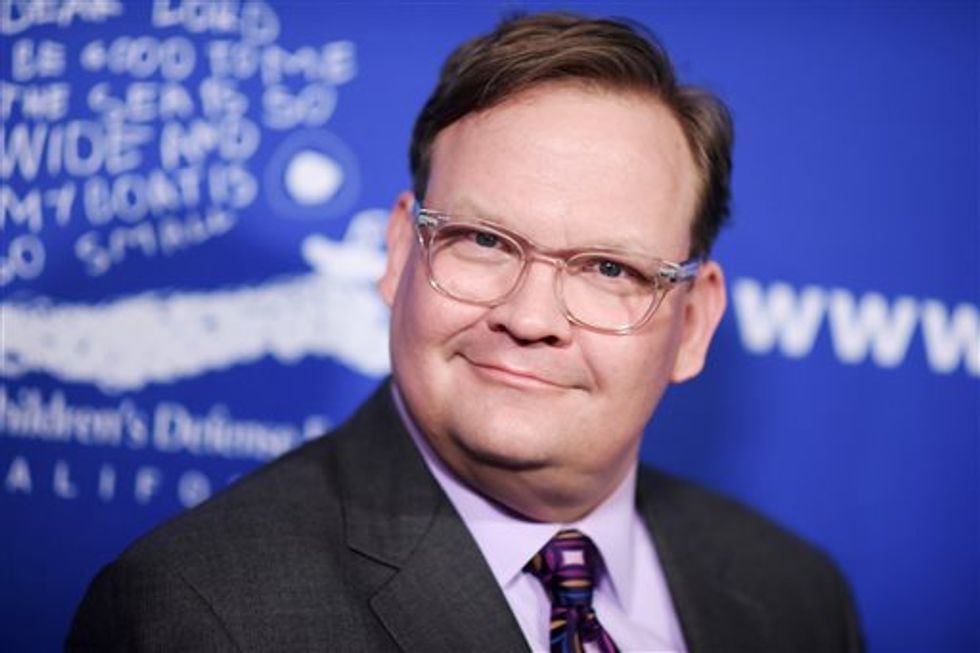 Andy Richter attends the 25th Annual "Beat the Odds" Awards held at the Beverly Wilshire Hotel on Thursday, Dec. 3, 2015, in Beverly Hills, Calif. (Photo by Richard Shotwell/Invision/AP)
Prosecutors stated Friday that Hastert agreed to pay $3.5 million to a person he sexually abused when the victim was a 14-year-old wrestler on a team that he coached several months after Hastert pleaded guilty to breaking banking laws in October. Prosecutors have also stated that Hastert, 74, was still abusing boys even after he first decided to run for office, the Associated Press reported.
Richter, 49, a longtime sidekick to late night host Conan O'Brien, issued a series of tweets Friday night that corroborated details from one of Hastert's victims, named in court documents as "Individual D," according to USA Today. Richter, who went to Yorkville High School near Chicago from 1980 to 1984 while Hastert coached there, referred to Individual D's claims that Hastert "put a 'Lazyboy'-type chair in direct view of the shower stalls in the locker room where he sat while the boys showered."
"I went to Yorkville HS '80-'84 & I remember this chair. Purportedly 'to keep boys from fighting,'" Richter said in one of his tweets, before adding in later tweets, "I haven't thought of it in 30 yrs ... tbh, I don't find it's upsetting me now. I'm just so struck by how easy it was to do that. Nobody questioned it."
Richter's corroboration comes after Hastert issued an apology to his former students in which he expressed that he is "profoundly sorry," according to the Washington Post.
"Mr. Hastert acknowledges that as a young man he committed transgressions for which he is profoundly sorry. He earnestly apologizes to his former students, family, friends, previous constituents and all others affected by the harm his actions have caused," his attorney, Thomas Green, said in a statement.
Hastert could face up to six months in prison for his charges and is scheduled to be sentenced April 27.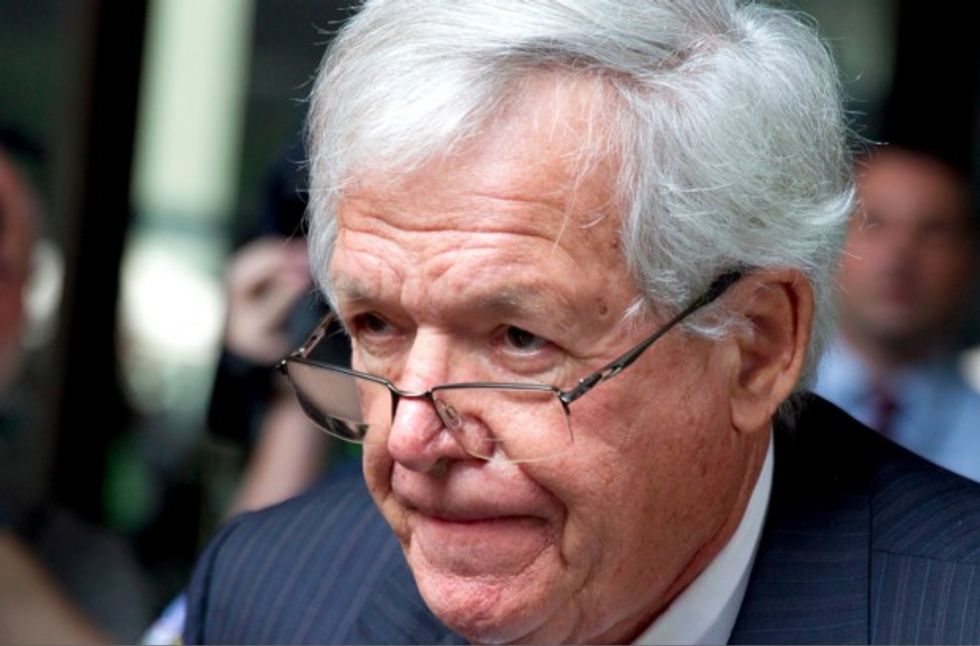 In this June 9, 2015 file photo, former U.S. House Speaker Dennis Hastert departs the federal courthouse in Chicago. (AP Photo/Christian K. Lee, File)
—
Follow Kathryn Blackhurst (@kablackhurst) on Twitter