Former U.S. Speaker Dennis Hastert has left a downtown Chicago federal courthouse after pleading guilty to a charge that he evaded banking laws.
Hastert was surrounded by his attorneys and escorted by about half a dozen U.S. Marshals as he departed the courthouse on Wednesday morning. He was driven away in a black SUV.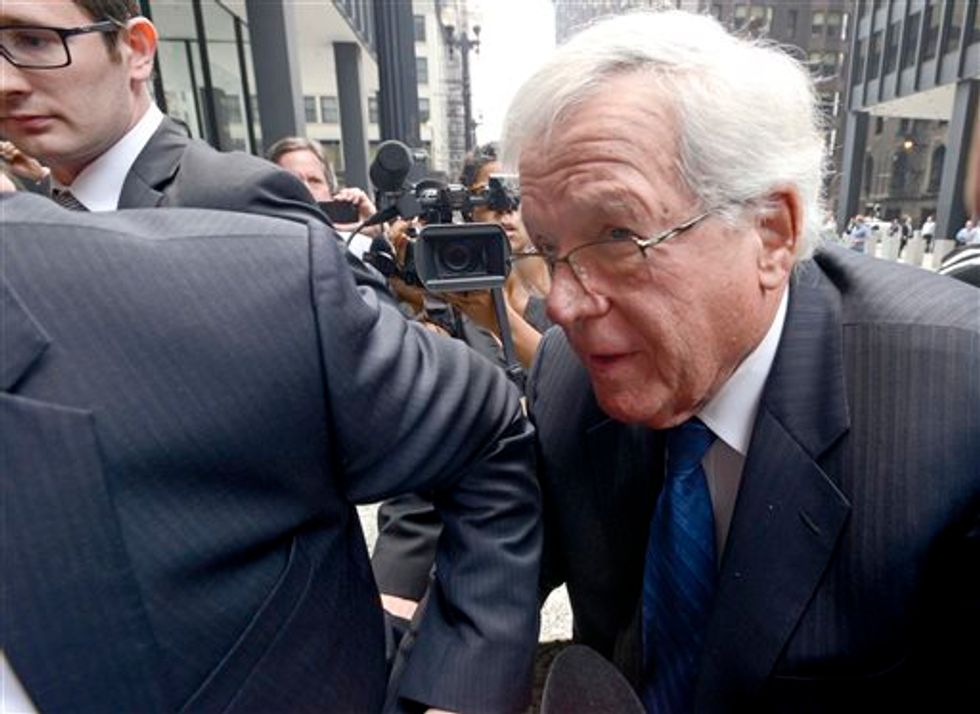 In this June 9, 2015 file photo, former House Speaker Dennis Hastert arrives at the federal courthouse, in Chicago for his arraignment on federal charges that he broke federal banking laws and lied about the money when questioned by the FBI. (AP Photo/Paul Beaty)
Judge Thomas M. Durkin scheduled the sentencing for Feb. 29 after the 73-year-old Republican entered his plea.
A May indictment says Hastert agreed to pay $3.5 million to someone referred to only as "Individual A" to hide past misconduct. The Associated Press and other media have cited anonymous sources in reporting the payments were to conceal claims of sexual misconduct.
This story has been updated.