A history professor at Portland Community College in Oregon delivered a lecture on Monday in honor of the college's April Whiteness History Month in which he declared that whiteness must be eliminated in order for the world to achieve peace.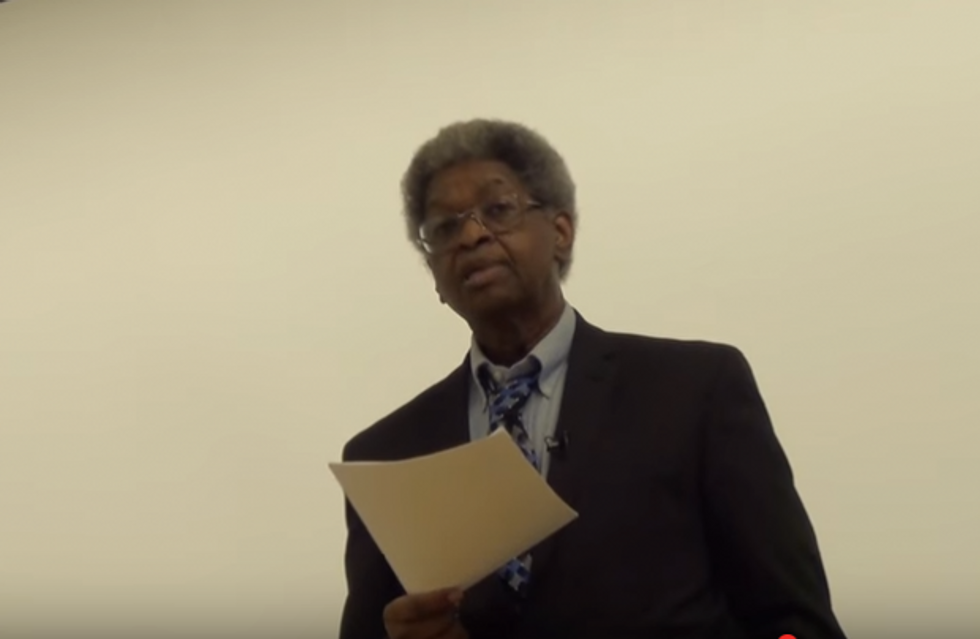 Image source: YouTube
In a lecture entitled, "Imagine a World Without Whiteness," Professor James Harrison began by referring to lyrics from John Lennon's song "Imagine," in which he wrote, "Imagine everyone living life in peace."
"And my interpretation is that he is talking about, 'Imagine everyone living together in peace,' that would be, not necessarily a perfect world, but a good world," Harrison said. "And how do we get to that good world is the question? A world without conflict. And to me, my interpretation of these words is it would be a world for the U.S. without whiteness, in terms of the power structure."
According to the college's website, there are definite distinction between "white" and "whiteness." Whereas "white" is defined as "a term describing people, refers to light skinned people of European descent," the term "whiteness" is defined as "the construction of the white race, white culture, and the system of privileges and advantages afforded to white people in the U.S. [and across the globe] through government policies, media portrayal, decision-making power within our corporations, schools, judicial systems, etc."
And Harrison chose to weigh in on his opinions regarding "whiteness," "white supremacy," and political and social constructs during his Monday lecture.
"So whiteness, white people, share a whole lot of things, even if they don't interact, and one thing that they share is whiteness, or white privilege," Harrison said during his lecture.
"Can there be a world without whiteness, a world in which white privilege doesn't exist?" Harrison continued. "My answer is yes, we can, because it's happened before, and it all revolves around individuals taking small steps to dismantle and demolish the whole concept," Harrison added before claiming that recent estimates indicate that white people will no longer occupy the U.S. majority by 2040 or 2050.
Watch the entire lecture below.
(H/T: the Daily Caller)
—
Follow Kathryn Blackhurst (@kablackhurst) on Twitter