A Bernie Sanders event in New York ended Saturday shortly after an attendee yelled disruptive questions targeting the Democratic candidate's affiliation with the Jewish community.
"You had mentioned earlier that your Jewish faith," the man began. "Most of us mix our morals and our values and our beliefs, right?"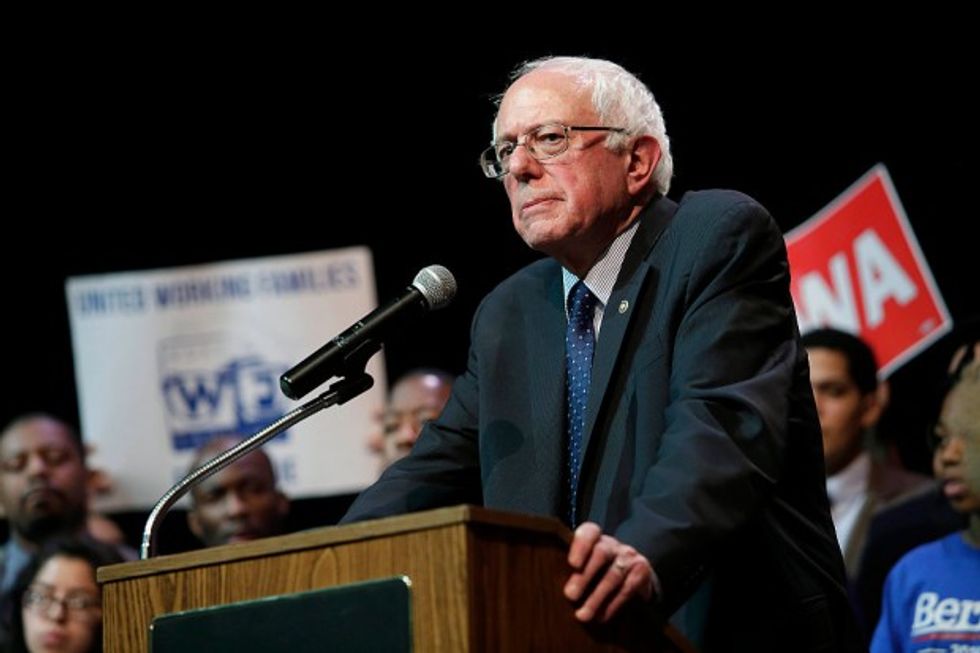 Getty Images/Joshua Lott

He then mentioned that Sanders spent a year in Israel, which the candidate confirmed.
"As you know, the Zionist Jews – and I don't mean to offend anybody – they run the Federal Reserve, they run Wall Street, they run every campaign," the man continued, this time generating boos from the audience.
Upon hearing the question, the Vermont senator shook his head in disbelief.
"Brother, brother, brother," Sanders said.
The man then said: "What is your affiliation to your Jewish community? That's all I'm asking."
Sanders responded: "That's not what you're asking."
Sanders stated that he is "proud to be Jewish." He then used the interruption as a talking point to clarify his stance on the Israeli-Palestinian conflict. Sanders said that he is a "strong defender of Israel," but emphasized the need to "pay attention to the needs of Palestinian people" and "treat both sides with respect."
The man continued to shout as the crowd proceeded to boo him more and silence him with "Bernie" chants. Sanders and moderator Spike Lee attempted to calm the situation until the event ended minutes later.
Watch: