A Seattle man opened a recycling bin behind his home over the weekend and received a horrific surprise: three body parts from an adult, including a foot.
The homeowner, who lives in Seattle's Central District, made the disturbing discovery at around 4 p.m. Saturday afternoon.
Seattle PD investigating possible body parts found in dumpster at 21st and Pine in Capitol Hill. KIRO 7 News

Posted by Rob Munoz on Saturday, April 9, 2016
Given that recyclables were last collected on the block Friday, Seattle homicide detectives said the "possible human body parts," which had been packaged, had to have been placed in the bin sometime between Friday afternoon and Saturday, the Seattle Times reported.
Seattle Police Sgt. Mike Renner described the parts as "fresh."
According to KIRO-TV, police were sent to investigate after the homeowner reported the suspicious items. The King County medical examiner confirmed the parts were likely human remains that were dumped in the bin and that the body was likely dismembered elsewhere.
Neighbor David Peterson told the news station he was surprised when he found out about the troubling discovery.
"I move to this quiet area and I'm enjoying the calmness of it all, and then this happens," he told KIRO.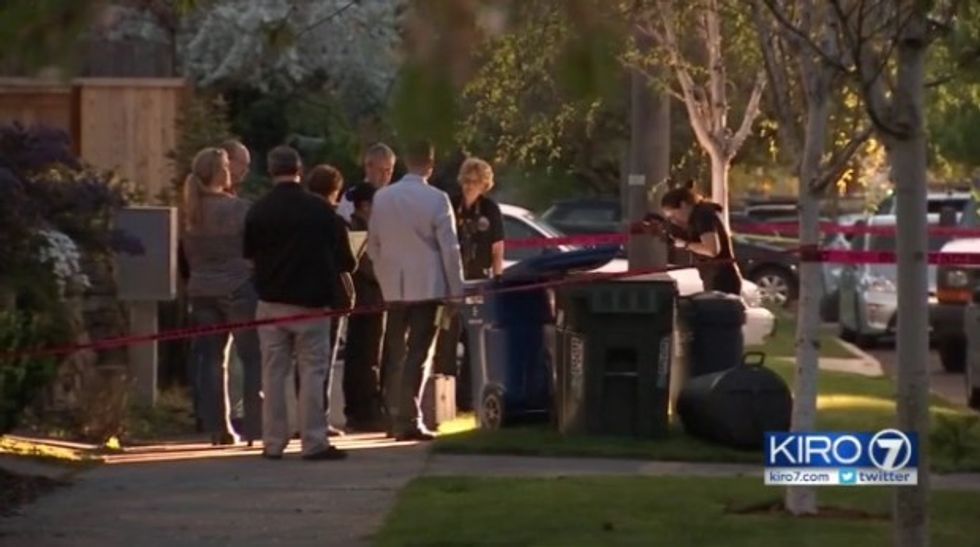 Image source: KIRO-TV
Alemu Kassa, another neighbor, described her disbelief.
"Human remains?" Kassa asked. "That's shocking, you know. I don't know. Used to be a nice neighborhood."
The medical examiner's office told KIRO that it will take "some time" before they can release any more information.
Police are patrolling the neighborhood.
Watch: