A recent report from the Pew Research Center found some key behavioral and attitudinal differences between "highly religious" individuals — those who say that they pray daily and attend religious services at least one time each week — and the rest of the American public.
For instance, 40 percent of highly religious individuals said that they are "very happy" with the way that their lives were going, compared to 29 percent of people who said that they were not highly religious.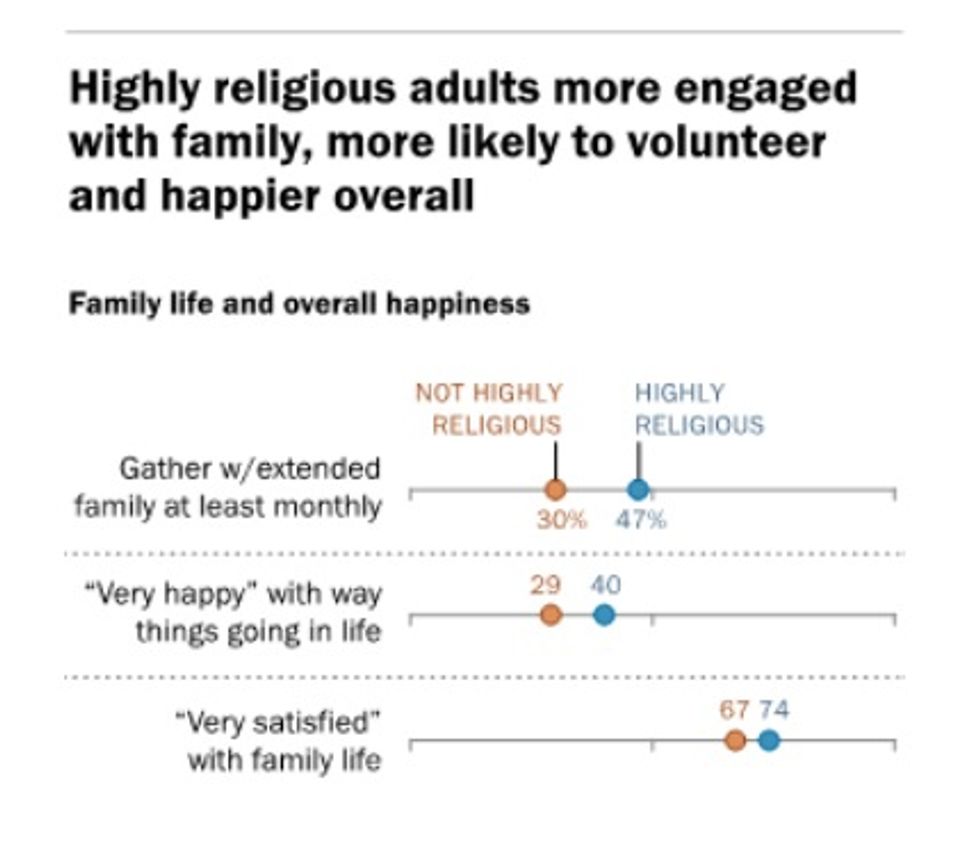 Pew Research Center
Additionally, 74 percent of highly religious people were "very satisfied" with their life circumstances compared to 67 percent of those who said that they were not overtly religious.
And that's not the only statistic on the family front worth noting, as 47 percent of highly religious people reported gathering with their extended family at least once per month, with 30 percent of individuals who were not highly religious saying the same.
When it comes to doing good deeds, highly religious people were also more likely than others to say that they had volunteered in the last week (45 percent vs. 28 percent) or had donated money, time or goods to the poor over the past week (65 percent vs. 41 percent).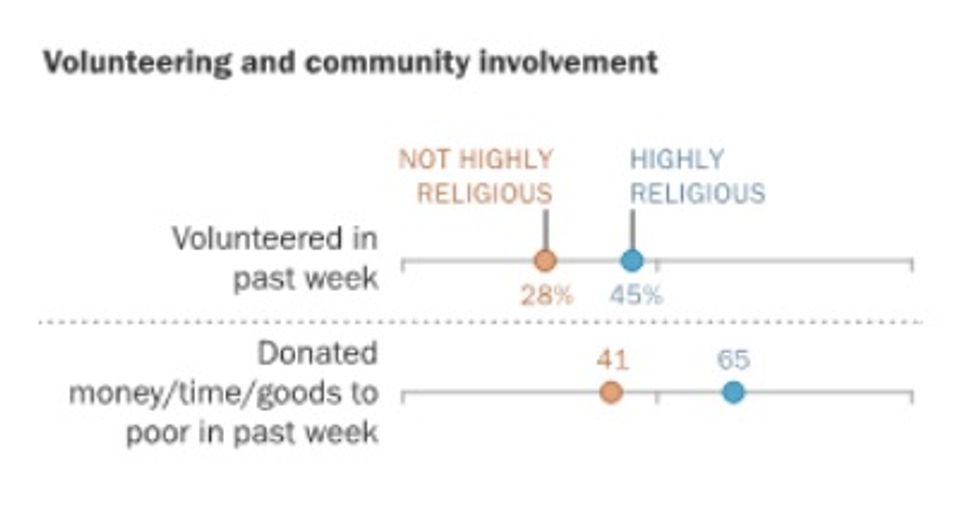 Pew Research Center
But when it came to indicators like personal health satisfaction, overeating and excercise, among others, there weren't notable differences between overtly religious and not-so-religious individuals, the survey found.
Data for the study came from the Pew Research Center's 2014 U.S. Religious Landscape Study, which found that 30 percent of the American public was "highly religious," with 70 percent falling into other categories, according to Pew.
--
Front page image via Shutterstock.com.
--
Follow the author of this story on Twitter and Facebook: