A young woman with a guilty conscience and a desire to right a wrong she'd committed years ago penned an anonymous letter to a Florida bookstore, asking forgiveness for a book she'd stolen as a troubled teen.
Employees at "Books & Books" in South Florida told WFOR-TV that the girl walked into their Miami Beach shop and dropped off an envelope for the store manager. Inside was a letter of confession and some cash.
"In the summer of 2014 I came to your shop and being the angsty teenager I was I shoplifted a book," the letter read. "I immediately regretted it and have every intention of making things right but as we all know life works in interesting ways. I ended up moving to Mexico and hadn't been able to return since."
The girl went on to explain how her transgression weighed heavily on her conscience.
"I finally returned it's about time that I clean up this mess that 'angsty' irresponsible 15 year old me made and relieve myself of my guilty conscience," she wrote.
It seems that she did not, however, regret her book choice — a detective piece by the great mystery author, Agatha Christie.
"The book was titled Third Girl by Agatha Christie (a great book and a tremendous author by the way) and if I remember correctly it cost about $13.99 – $14.99."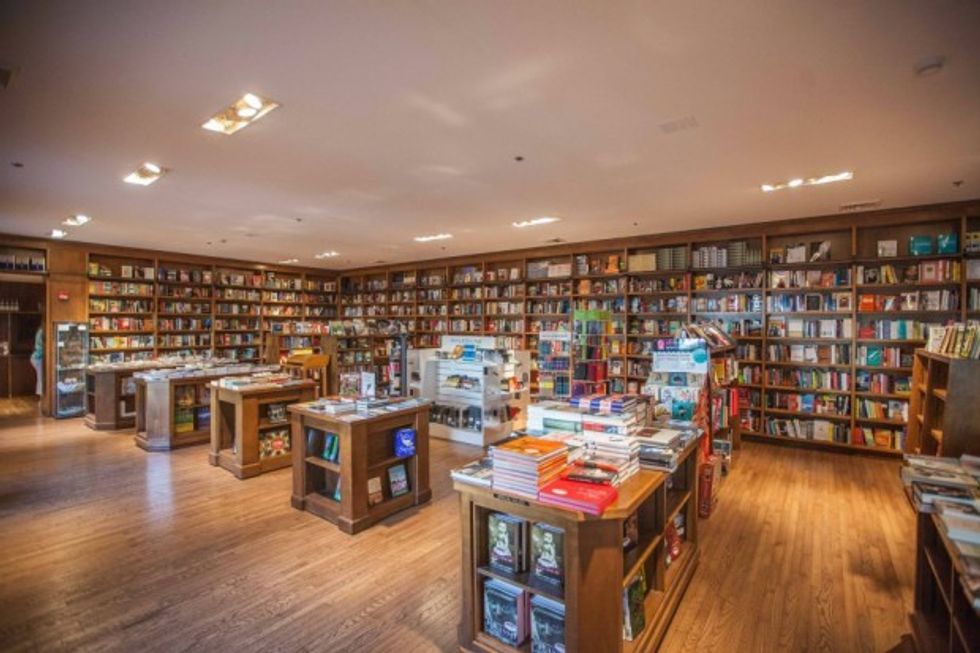 Miami Beach Books & Books (Image via Facebook / Books & Books)
The note came with $16 in cash, a forthright apology and a hint of humor:
"Hopefully this makes up for things," the letter continued. "I am truly sorry about my stupidity as well as the horrendous amount of run-on sentences in this letter."
The note did not include a signature, but this was apparently intentional:
"I would sign my name but I saw this one news article about a guy getting arrested for an overdue library book once and I can't have that. Thank you for understanding."
The note eventually reached the store's manager, Nalani Anderko, who asked WFOR to relay a message to the author of the letter:
"Thank you. That's nice. It is nice," Anderko said.
Anderko told WFOR she appreciated the gesture and said the cash will be placed in the store's account.