Businessman Donald Trump continued to command a strong lead over his GOP rivals in a pair of national polls released Thursday.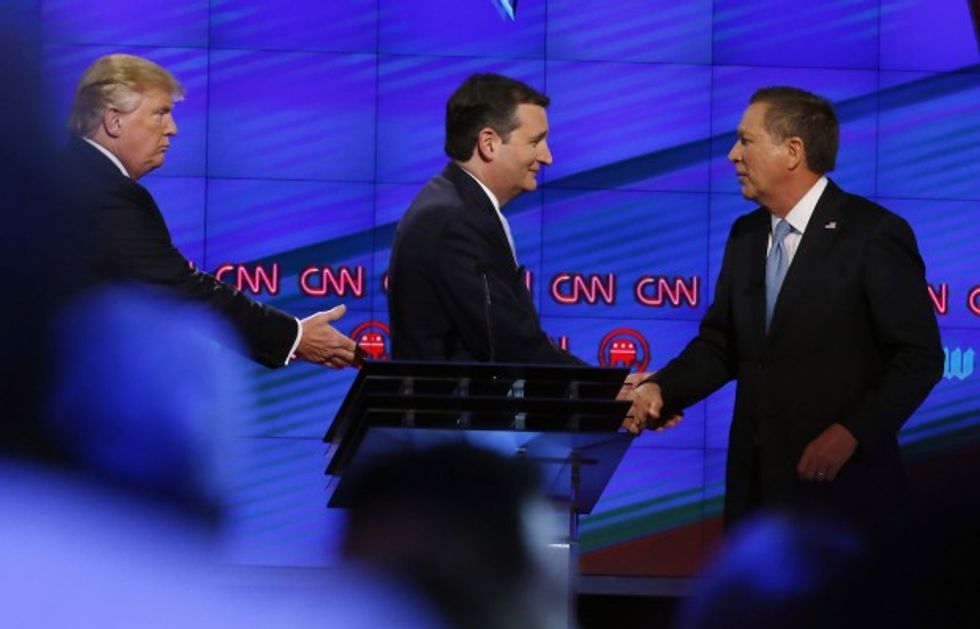 RHONA WISE/AFP/Getty Images)
Fox News Poll
45 percent of the 419 likely Republican primary voters surveyed by Fox News April 11-13 said they supported Trump — a new high for the real estate mogul.
Cruz managed to hang on to second place, but had fallen 11 points since the same poll was taken last month. The Texas senator earned 27 percent of support, compared to the 38 percent he had in March.
Ohio Gov. John Kasich, however, was on the rise. He earned 25 percent of support, up eight points from last month.
The Fox News poll had a margin of error of 4.5 points.
CBS News Poll
A CBS News poll offered a different perspective on the race.
Trump had a double-digit lead over Cruz in the CBS poll, but his lead had decreased from 20 points to 13.
42 percent of the 399 Republican primary voters surveyed April 8 -12 said they supported Trump. That number was down four points from the previous month.
Cruz rose to 29 points, up three points from March. Kasich stood at 18 percent, down two points from the previous month.
The margin of error was was six points.
—
Follow the author of this story on Twitter and Facebook: