NEW YORK (TheBlaze/AP) — A winner of "The Apprentice" and five other former contestants on Donald Trump's reality show are speaking out against the Republican front-runner's presidential campaign.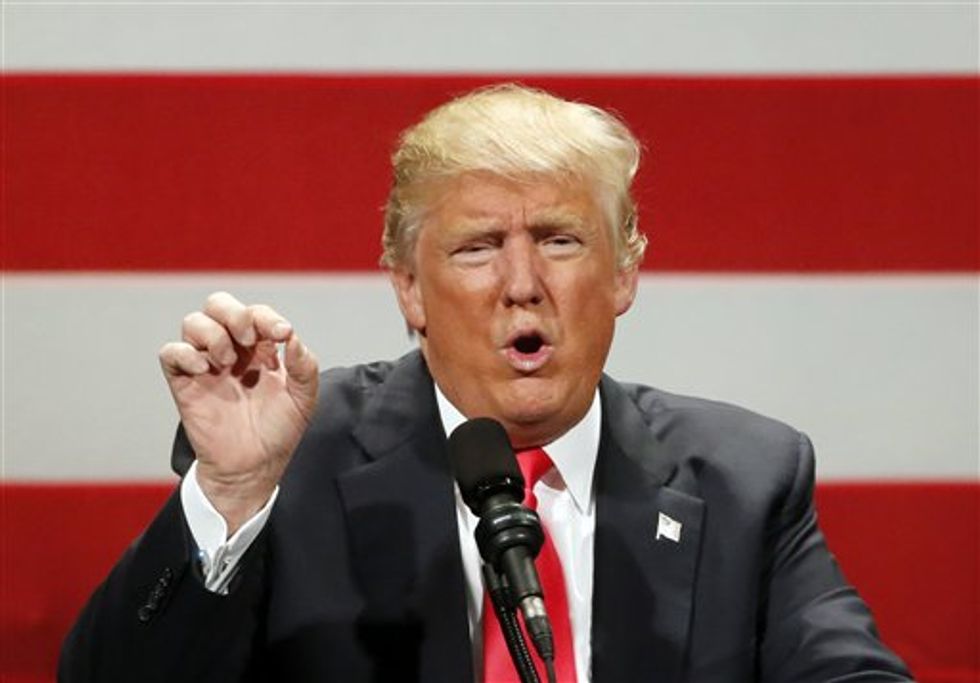 Republican presidential candidate Donald Trump speaks at a rally at the Milwaukee Theatre in Milwaukee, Wisconsin, April 4. (AP Photo/Charles Rex Arbogast)
Randall Pinkett, winner of the show's fourth season, says he disagrees with Trump's views and that the ex-contestants are very concerned about the direction of his campaign.
Trump has criticized the six as "failing wannabes" and says nobody would know who they are if it weren't for him.
Kwame Jackson, runner-up from the first season, said Trump has "created a toxic ecosystem in our political discourse. Trump has appealed to the lowest common denominator of fear, racism and divisiveness in our populace."
Pinkett, Jackson and four other contestants are holding a news conference Friday morning. They include season two's Kevin Allen; Tara Dowdell from season three; Marshawn Evans Daniels from season four; and James Sun from season six.