Democratic presidential front-runner Hillary Clinton fell to her all-time low in favorability among voters in her own party over the last six months, dropping nearly 30 points, according to a new Gallup poll.
They survey also finds that Texas Sen. Ted Cruz has had the biggest drop in favorability among Republicans due to the rough primary fight with Donald Trump, who's divide in the party has remained steady.
In October and November, Clinton had a net favorability of 63 percentage points of among Democrats and Democratic-leaning independents. For April, that number is 36. The net number is based on 66 percent of Democrats who view her favorably and 30 percent who view her unfavorably.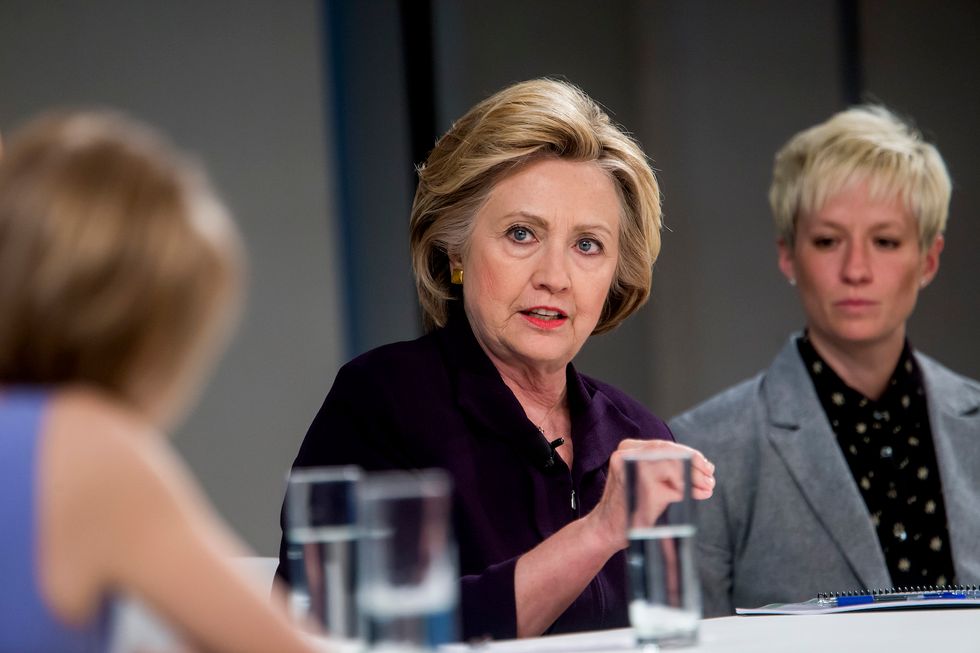 Eric Thayer/Getty Images
"Her net favorable rating has descended steadily to her current low point — in the midst of a crucial stage of the primary season, which will help determine whether she'll emerge the clear winner over Bernie Sanders before the Democratic National Convention in Philadelphia this July," Gallup editor-in-chief Frank Newport wrote. "This means her current net favorable rating among her own partisans is about half of what it was at its peak last fall."
Clinton's opponent, Vermont Sen. Bernie Sanders, saw his favorability drop slightly, but he remains 16 points higher on the net favorability scale than Clinton among Democrats.
In the poll that counts, Clinton has a near insurmountable delegate lead over Sanders going into the Democratic National Convention, even though Sanders has been wracking up victories recently.
Things aren't rosy for Republican candidates Trump and Cruz either — largely because of the divisive primary between the two. Both men have a net favorability in single digits, Trump at 9, with 52 percent favorable and 43 percent unfavorable ranking among Republicans. Cruz is at 8, with 48 percent favorable and 40 percent unfavorable.
"Up until late February, Trump's image was always less positive than Cruz's. But since that point, the two candidates — engaged in what can be termed direct warfare with each other — have closely tracked one another in terms of their images," Newport wrote.
Get more information on the survey here.