President Barack Obama is taking executive action to prompt federal agencies to increase competition — and he's starting with the cable TV industry by urging the Federal Communications Commission find ways to lower the cost and increase choices for TV consumers.
"That's why today the President announced that his Administration is calling on the FCC to open up set-top cable boxes to competition," wrote National Economic Council Director Jeffrey Zients and Council of Economic Advisers Chairman Jason Furman in a post on the White House website.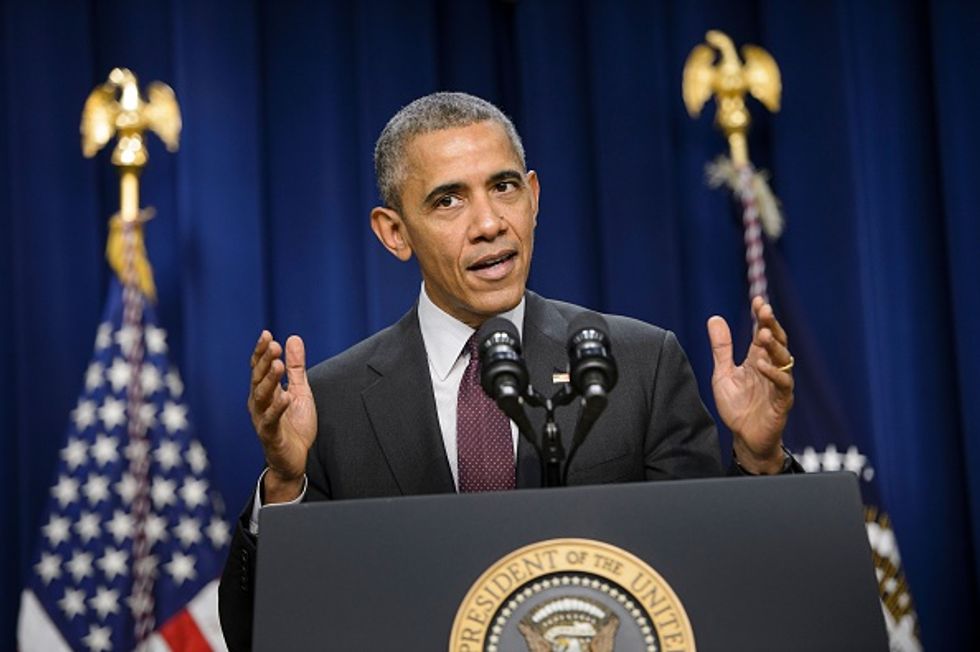 Brendan Smialowski/AFP/Getty Images
"This will allow for companies to create new, innovative, higher-quality, lower-cost products. Instead of spending nearly $1,000 over four years to lease a set of behind-the-times boxes, American families will have options to own a device for much less money that will integrate everything they want — including their cable or satellite content, as well as online streaming apps — in one, easier-to-use gadget," the two presidential advisers continued.
The Obama administration wants the FCC to require cable providers to allow other devices beyond traditional set-top boxes, which the White House says about 99 percent of cable viewers in American have at an average cost of $231 per year. The administration isn't calling for anything in particular, but such a change could allow for newer innovations such as Roku or Apple TV to compete with cable companies.
Furman and Zients add that Obama isn't stopping with cable:
That's why today, the president announced a broader new initiative through an executive order that calls on departments and agencies to make further progress through specific, pro-competition executive actions that empower and inform consumers, workers, and entrepreneurs. In 60 days, agencies will report back on specific areas where we can make additional progress.