Texas policymakers are currently debating wither prisoners should be allowed to have Facebook pages following a new rule the Lone Star State implemented further limiting inmates' access to social media.
Though prisoners don't have direct access to the Internet, officials with the Texas Department of Criminal Justice are cracking down on social media accounts for the inmates that are managed by outside friends and relatives.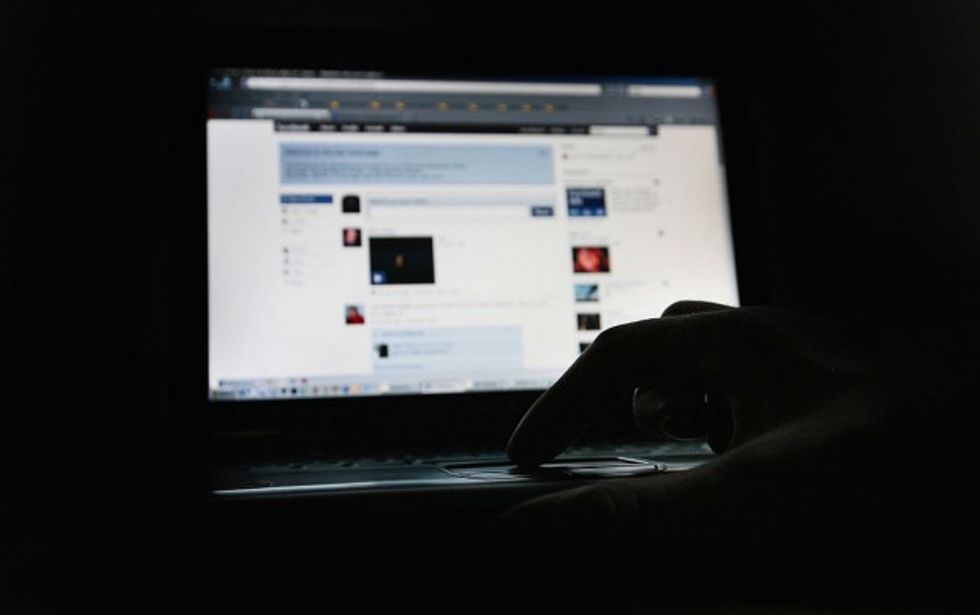 Dan Kitwood/Getty Images
The TDCJ established the rule, spokesman Jason Clark said, because many social media organizations block individuals from running accounts in someone else's name. By the same token, companies often require that corrections facilities have rules in place barring offenders from operating social accounts.
The new rule comes a few years after officials discovered that Texas inmate Elmer Wayne Henley Jr., who is serving six life sentences for charges related to at least 28 murders, had a Facebook page set up by someone and was using it to sell art he'd made in prison.
"All these people who were his friends [on Facebook] were just followers of serial killers — people who like serial killers," Cyndi Yates, a sister of one of Henley's victims, told the Marshall Project.
TDCJ officials asked Facebook to take the page offline, and the company complied. However, in February, another account for Henley appeared online, and that page, too, was suspended. Over the last few years, many family members of victims have pressed the TDCJ to tell Facebook to remove pages made for inmates by third parties.
"There's a concern about continuing to give individuals who have done terrible things infamy and immortality and a platform to pontificate," Andy Kahan, a crime victim advocate for Houston, said.
On April 1, the state implemented a new policy: Men and women in Texas prisons may no longer operate social media accounts through a third party "for the purposes of soliciting, updating, or engaging others." This rule applies only to what is deemed to be a "social media account," which includes Facebook, Twitter, YouTube and Instagram.
Should prison officials find sufficient evidence to connect inmates to the creation of a social media account, they will be issued a low-level punishment, such as having their commissary revoked or recreation time withheld, according to Clark.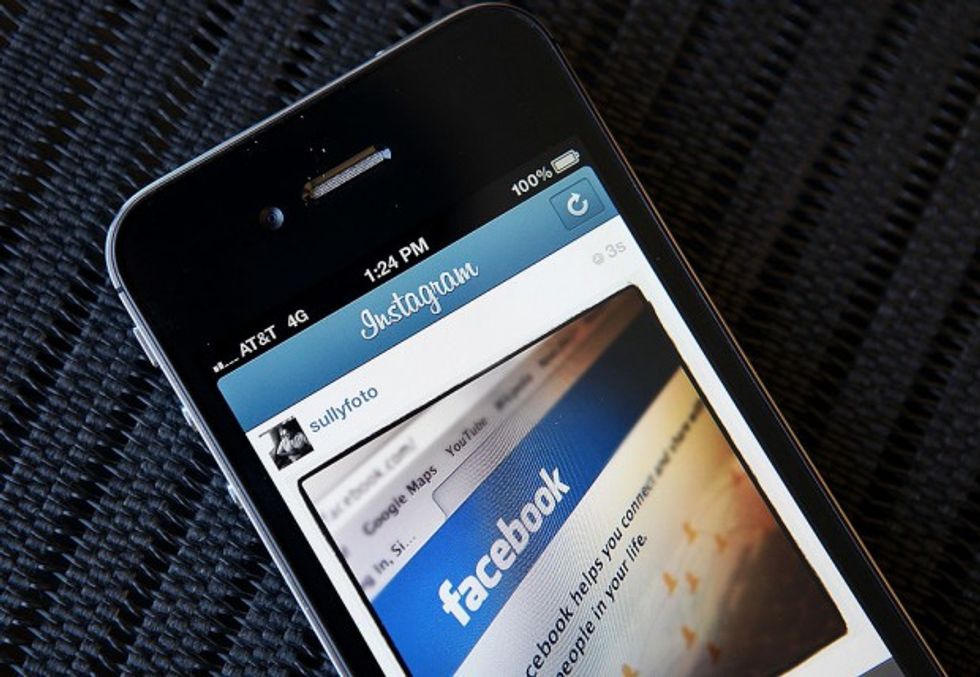 Justin Sullivan/Getty Images
Department leaders say there was no case in particular that sparked their decision to craft the new rule, but, rather, it was implemented simply to strengthen officials' ability to call on Facebook to suspend such accounts. But some aren't happy about the policy, saying it could threaten efforts to expose legal injustices and could even lead to recidivism.
"These pages are beyond important because this is how the average Joe finds out about the humanity of the people on death row," Pat Hartwell, an anti-death penalty advocate in Houston, said.
Dave Maass, a researcher with the Electronic Frontier Foundation, even went as far to say such a policy "violates" the First Amendment.
"This policy violates the free speech rights of both the inmates and the family members and friends of inmates," he told Fusion. "I don't think it's appropriate for a prison to tell someone on the outside what they can and can't post when it doesn't involve criminal activity."
In addition, Maass argued that this ban on social media use, which requires the help of outsiders, would have blocked Martin Luther King Jr., from issuing his legendary "Letter From Birmingham Jail."
Some prisoners have taken the issue to court, where it is becoming more and more common for judges to have to issue rulings on an inmate's right to have someone communicate for them on their behalf, which prisoners and advocates say is a guaranteed First Amendment right. Since most social media platforms are operated by private corporations, the final say is up to them, Vanderbilt University law professor David Hudson says.
The problem is, Facebook's policy on who can run a Facebook page is a little jumbled.
Facebook spokesman Matt Steinfeld says the company doesn't allow anyone to maintain an account for someone else, whether that individual is in prison or not, and asks officials to fill out an online form outlining whether or not the state or agency has a specific ban on social media.
However, Facebook does not ban users from creating a fan page in honor of a person, like a celebrity or a politician, where supporters of a certain prisoner can congregate to discuss and promote that inmate's supposed innocence or parole efforts.
To some, a fan page is fantastic. To others, it's "horrifying," which is the case for Yvonne Palmer, the daughter of Manuela Silverio, who was murdered by Dror Goldberg in Houston in 1988.
"You have to live with this your whole life," Palmer said when she discovered a "Justice for Dror Goldberg" Facebook page. "And when you see the social media account, it brings up those feelings."
Another woman, LeeAnne Schultz, whose husband is serving a life sentence for a 1981 Illinois murder, sought to use a Facebook page to help outsiders communicate with her husband, until a warden told her that was a violation and placed her husband in solitary confinement.
"[Prisoners] need to know that people are thinking about them," she insisted. "I tell him, 'You got this many likes in this amount of time.' It's so important to him."
Once more, technology is forcing legislators and policy wonks to reexamine what exactly is protected in the First Amendment.
—
Follow the author of this story on Twitter: