NEW YORK — Democratic presidential front-runner Hillary Clinton won her adopted state of New York Tuesday after a divisive battle with Bernie Sanders over the past few weeks.
"This one is personal," Clinton told supporters following her victory. "New Yorkers, you've always had my back."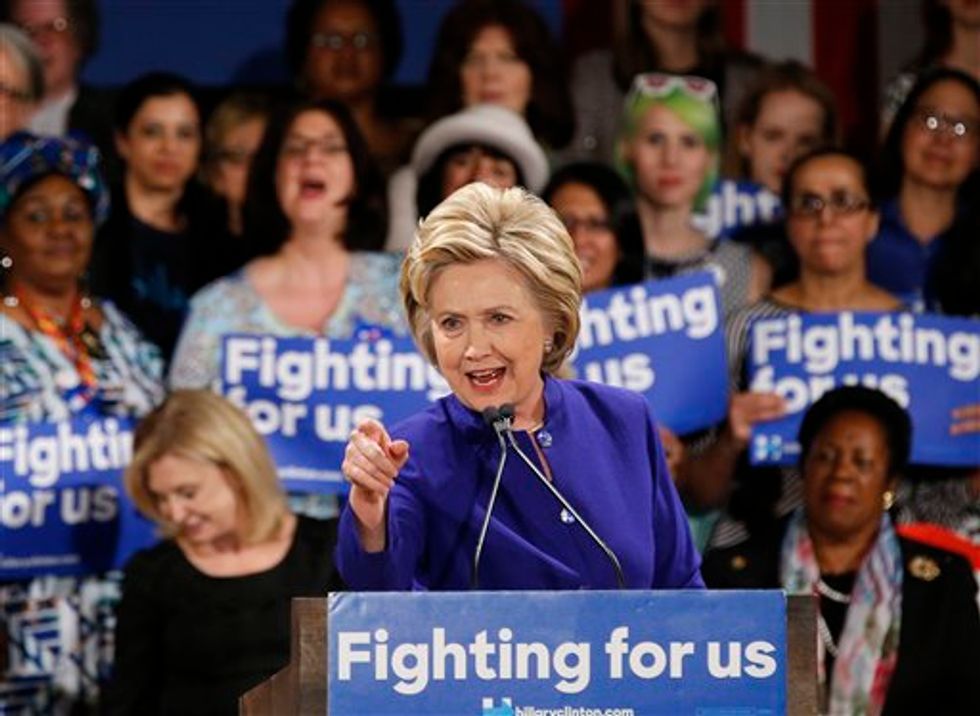 Democratic presidential candidate Hillary Clinton speaks at a Women for Hillary event at the New York Hilton hotel in midtown Manhattan one day ahead of the New York primary, Monday, April 18, 2016, in New York. (AP Photo/Kathy Willens)
Most Democratic primary voters see Clinton as the best candidate to face Donald Trump if he is the Republican nominee in November, and 7 in 10 see her as the most likely eventual nominee — despite Sanders campaigning hard in the Empire State.
While the two candidates fiercely battled at times in New York, Clinton said Tuesday that there is "much more that unites us, than divides us," when it comes to her supporters and Sanders' supporters.
Clinton also launched into her a usual version of her usual stump speech standing before her supporters at her campaign headquarters Tuesday.
"This may be one of the most consequential elections of our lifetime," Clinton said, before blasting the GOP presidential candidates.
Clinton leads Sanders by more than 700 delegates.
When including superdelegates, the AP count had Clinton at 1,761 and Sanders at 1,073 even prior to the primary results.
Most of New York's Democratic delegates are awarded on a proportional basis by the outcome in each congressional district. New York has 247 pledged delegates at stake.
The Associated Press contributed to this report.
This story has been updated.
—
Follow Kaitlyn Schallhorn (@K_Schallhorn) on Twitter