A California mother was shocked Saturday when she discovered her daughter's baby book sitting on her front porch. The book, which had been missing for months, was in a carry-on bag thought to have been lost by an airline.
"I had really given up hope of anything from that carry-on being returned," the mother, Tracy Cassella, told KCBS-TV.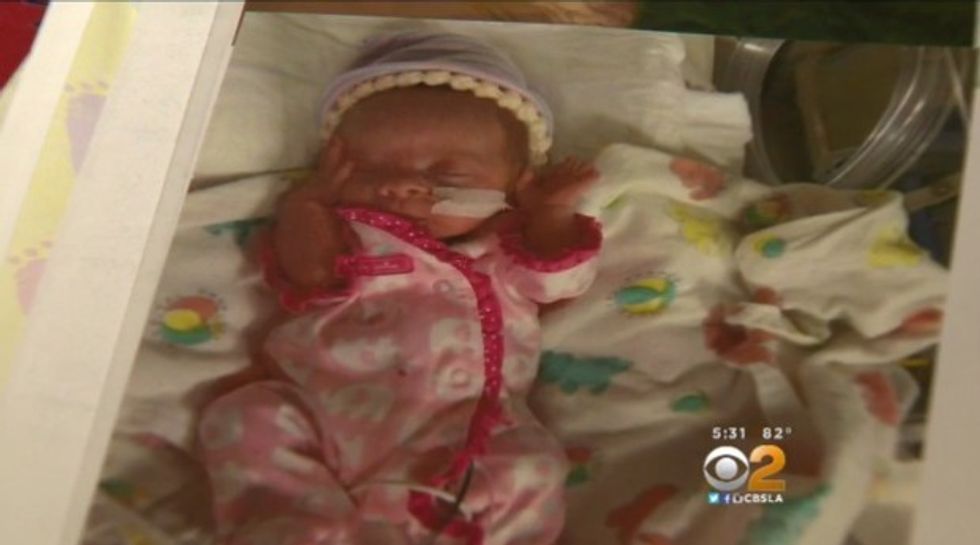 Image source: KCBS-TV
Back in January, Cassella, her husband and their 1-year-old daughter Francesca flew out to the East Coast to visit family.
When the plane's overhead storage compartments filled up on the trip back, the airline selected Cassella's carry-on to be checked. Though the mother-of-one said she worried about the cherished scrapbook filled with priceless mementos, she surrendered her luggage in the hope that she'd see it again when they touched down in LAX.
And she would — three months later. In the meantime, though, Cassella worried that her precious scrapbook, which contained her daughter's hospital bracelets, original footprints and sonogram photos, was gone for good.
Other items in the lost carry-on included a wedding album and a stuffed bear given to Cassella when she was a baby.
"Why did I trust strangers with something so precious to me?" she said. "I know it seems weird for a 37-year-old to be crying over, you know, something like that, but I had that bear forever and he means a lot to me."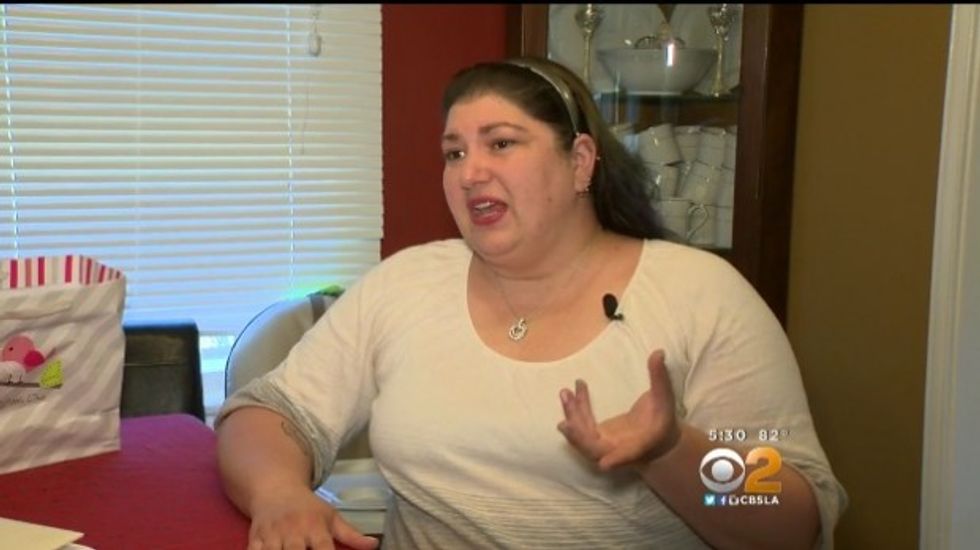 Image source: KCBS-TV
After realizing that the bag was missing, Cassella reached out to the airline multiple times and eventually settled on compensation for her lost property.
Three months later, however, Cassella discovered something bizarre while looking through her home's surveillance footage: An unidentified woman pulling up in a minivan and leaving Francesca's baby book on her doorstep.
The mystery woman left no message explaining the delayed return, leaving Cassella delighted but very puzzled.
Cassella believes an envelope tucked inside baby book helped the woman find her house. The baby book was largely in tact, but the corner of the envelope containing her address had been ripped out.
"I'm not mad," Cassella said. "I'm grateful. I'm curious where they found and where the other stuff might possibly be found."