Should he earn the GOP nomination this summer, Republican presidential candidate Donald Trump said Wednesday there "will be retaliation" if Democratic front-runner Hillary Clinton attacks him personally.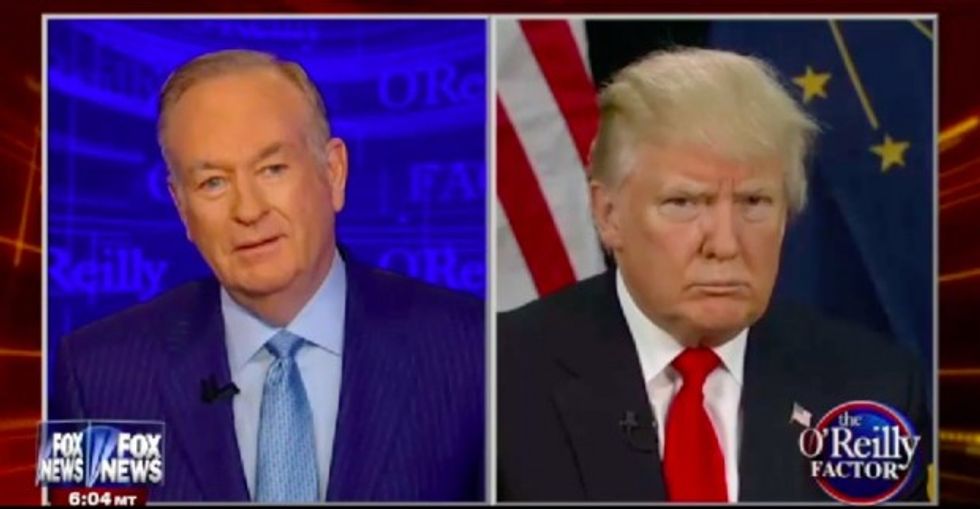 Image source: Fox News/YouTube
The comments came up when Fox New host Bill O'Reilly asked the billionaire businessman if he will bring up the former secretary of state's personal issues — "all the Lewinsky stuff" — if Clinton's "nasty pieces of work" come after him.
"There will be retaliation unless it is fair," Trump said. "If it is fair I would never do that. There will be retaliation, as there should be unless it is fair. Now, if they treat me fairly I'm going to treat them very fairly — we'll find out."
However, O'Reilly predicted that a race between the two front-runners would get personal, noting that Clinton's "theme" for Trump is that he is "dangerous" for the country and attacking minorities. "That seems to be where it's going right now," the Fox host said.
"They would be lies," Trump replied. "If they said those things, they would be lies."
—
Follow the author of this story on Twitter: