Provocative conservative personality Milo Yiannopoulos' speech at American University on Thursday was briefly interrupted by Black Lives Matter protesters, who hurled profane accusations of racism and "white supremacy."
"F*** Donald Trump," one protester screamed.
"F*** white supremacy," another shouted.
Yiannopoulos informed the audience that the time for questions had come to an end, but said he would be "very happy" to talk to the protesters following his appearance. The offer didn't seem to appease the protesters. It wasn't clear from video footage what question the protesters actually wanted answered.
"That's white supremacy right there, won't even give him the f***ing mic!" one of the protesters replied.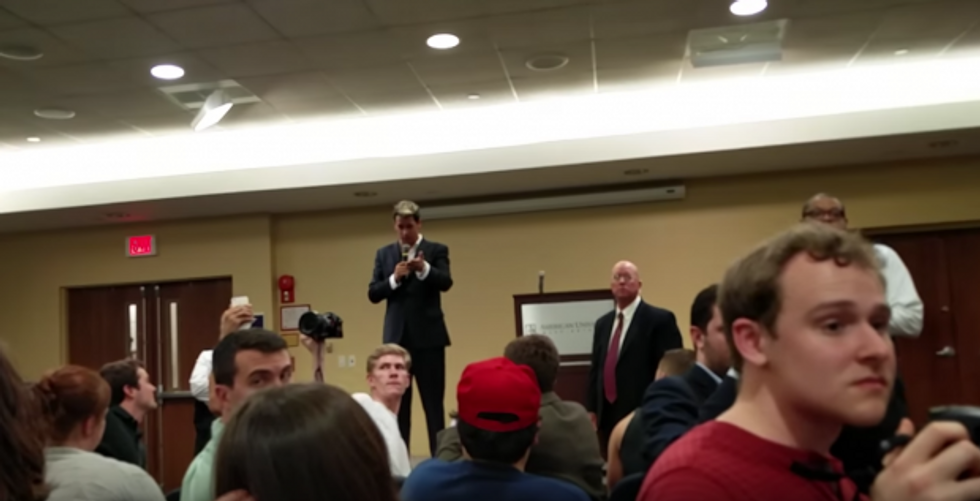 (YouTube)
Rather than give in to the Black Lives Matter demonstrators' outspoken demands, Yiannopoulos explained to them why they would not be receiving any "special treatment."
"I'm very happy to talk to you if you'd like to come up here at the end with everybody else, wait your turn and treat others with the same respect that they have treated you," Yiannopoulos said matter of factly. "Nobody else is standing up and demanding special treatment. … The questions are over."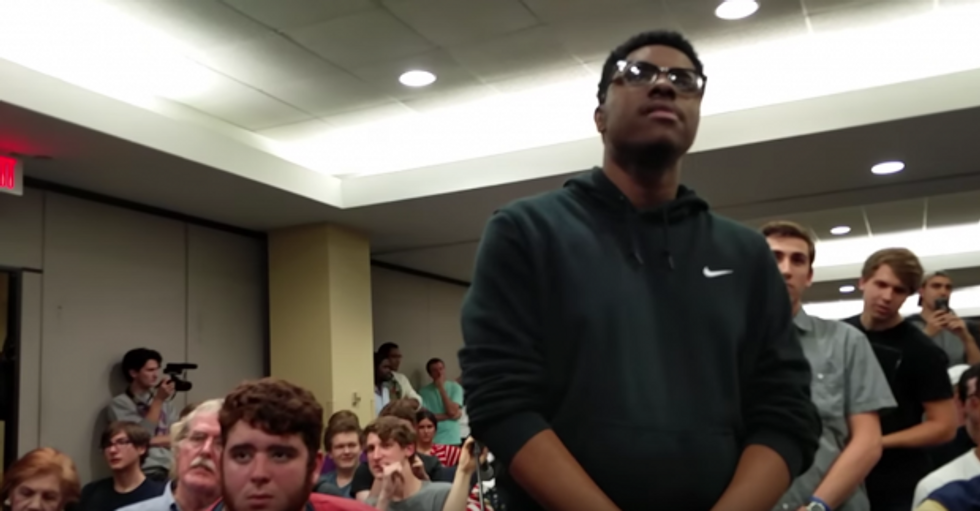 (YouTube)
He added, "You're demanding to be heard on the basis of what? If I don't answer a question I'm racist?"
Yiannopoulos then calmly ended the event and stated his intention to return in five minutes to meet with people after his speech.
Watch the video below (Warning: Very strong language):
Here is some of the same moment from a different angle (Warning: Strong language):
---