It began when a 23-year-old woman came to the door of an 80-year-old man asking to use his phone — and it turned out she had company.
Whitney Kabiru — along with 28-year-old Larry Shaver and 28-year-old John Grossklaus — then entered the man's house Tuesday morning and tried to rob him, police said.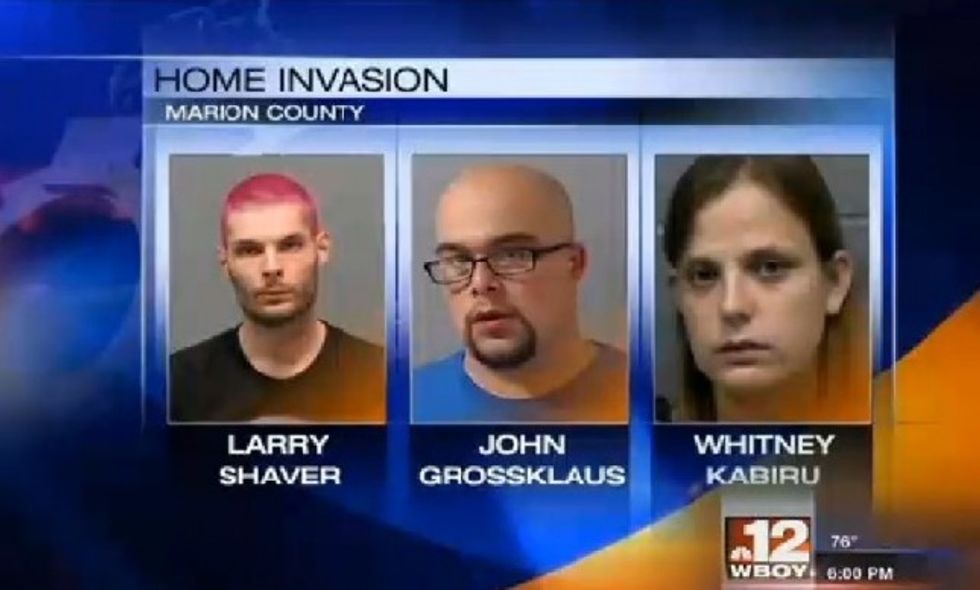 Image source: WVAL-TV video screenshot
"We do have information that they believed this was an old man and that this was going to be an easy way for them to get stuff that wasn't theirs," Chief Steve Shine of the Fairmont, West Virginia, police told WVAL-TV.
But police said after the suspects flashed a realistic-looking BB gun, the victim pulled out a real gun and began firing it, WVAL reported.
The elderly man killed Shaver, shooting him in the head and neck, and injured Grossklaus, who was shot in the torso, Metro News reported.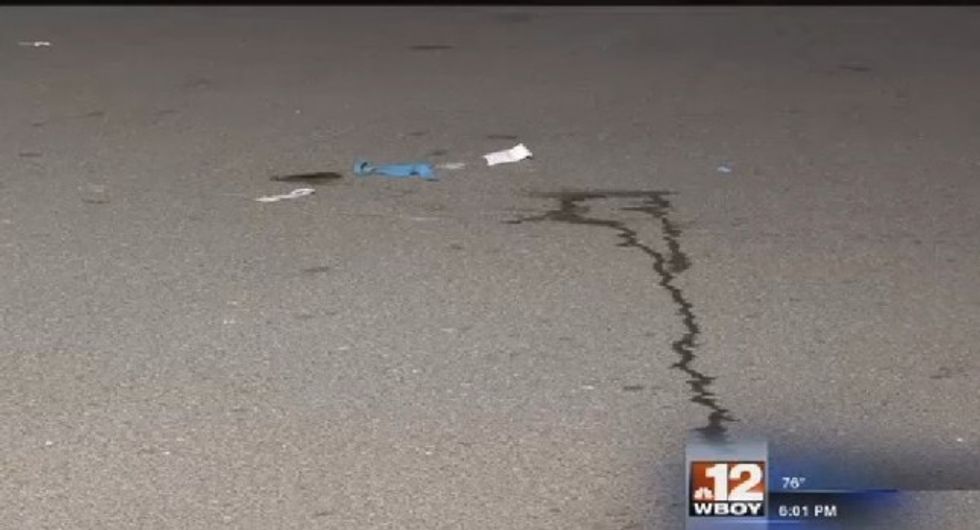 Image source: WVAL-TV video screenshot
Shine told WVAL police don't plan to press charges against the shooter.
"All the evidence that we've collected, all the statements that we've taken, they've all indicated that this was a self-defense-type situation," Shine told the station, later adding that law-abiding citizens are "authorized to use whatever force they need to to protect themselves" in the face of "deadly force" during the commission of a crime.
"You gotta stay on your toes around here or you'll end up hurt," one neighbor told WVAL, adding that he and his wife plan on relocating.
But another neighbor said the incident was no surprise.
"It's nothing new. As far as break-ins go, it happens a lot," Alfred Bolling told WVAL. "But this time, someone walked into the wrong house."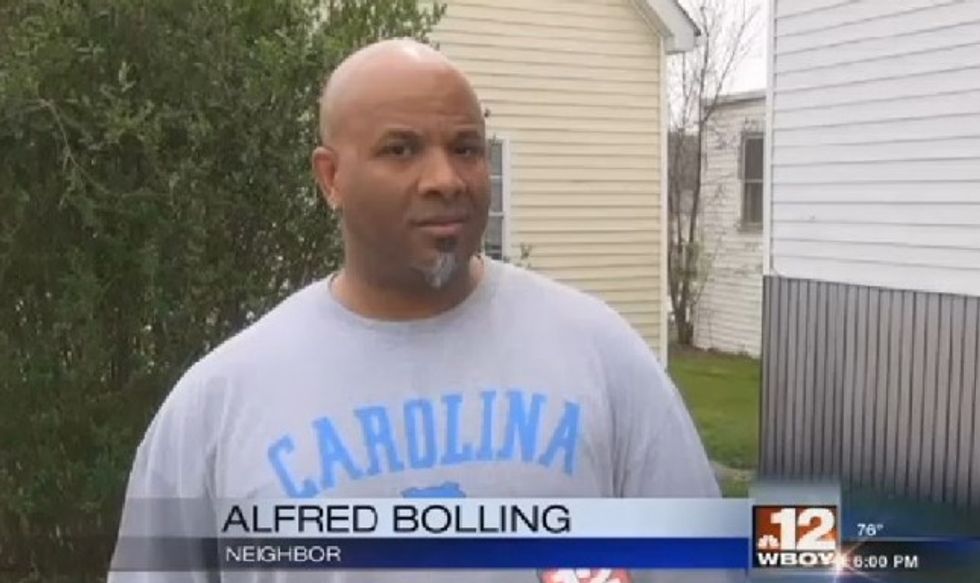 Image source: WVAL-TV video screenshot
For Shine, he said it was "great" that the man was able to defend himself. "I plan on buying him a box of bullets whenever this all gets cleared up," he told the station.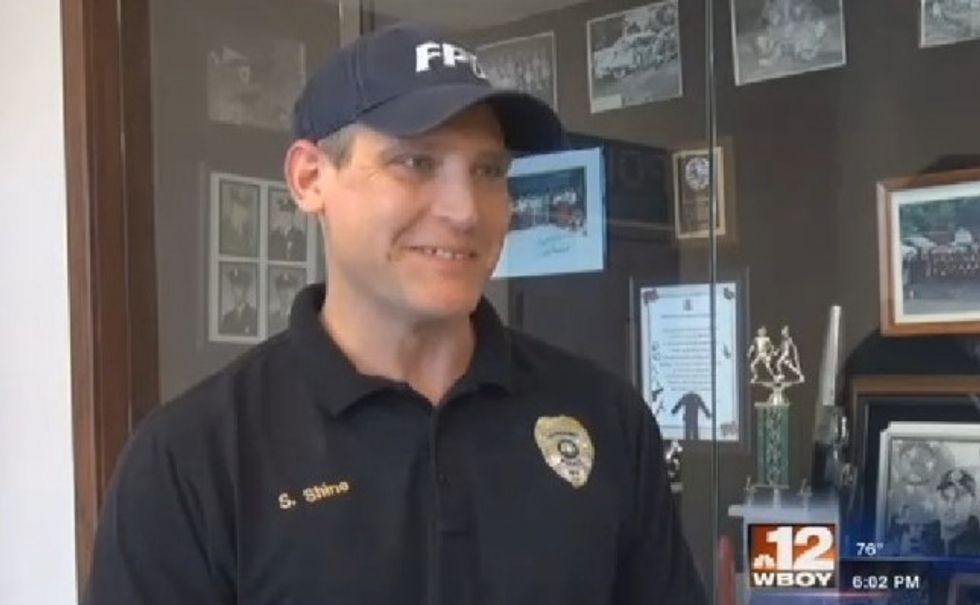 Chief Steve Shine (Image source: WVAL-TV video screenshot)
Kabiru was being held in jail on robbery and conspiracy charges, WVAL said. Grossklaus was arraigned on robbery and conspiracy charges and ordered to jail after being released from a hospital, Metro News said.
(H/T: Bearing Arms)