Republican presidential front-runner Donald Trump this week appeared to walk back his pledge to eliminate the national debt after two terms as president.
In an interview with Fortune magazine published Friday, Trump was asked how exactly he planned to eliminate $19 trillion worth of debt in 10 years and how such a feat would even be possible.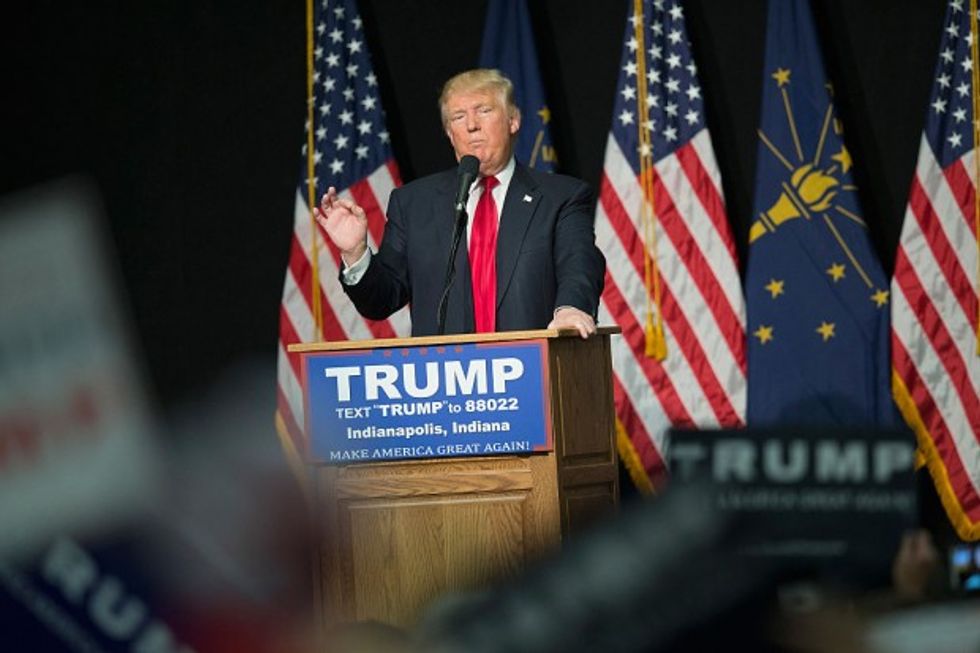 Scott Olson/Getty Images
"No, I didn't say 10 years," Trump said. "First of all, with low interest rates, you can think in terms of refinancings, and get it down. I believe you can do certain things to pay off the debt more quickly."
"The most important thing is to make sure the economy stays strong," the businessman added. "You can do it in smaller chunks. You can do it in larger chunks. And you can do it in refinancings."
However, when pressed on how much of the debt he believes he could pay off in 10 years, Trump said only a "percentage" but declined to say what percentage or get more specific.
Trump's comments to Fortune are almost a complete reversal from what he told the Washington Post editorial board in late March. During that interview, Trump claimed he could eliminate the eye-popping debt in just eight years as president by renegotiating trade deals. The Post labeled Trump's claims "nonsensical."
Later, the Post's fact-checker Glenn Kessler gave the Manhattan mogul four Pinocchios for his statement, saying that Trump was "insulting the intelligence of Americans" by even making the claim.
—
Follow the author of this story on Twitter and Facebook:
[facebook //www.facebook.com/plugins/like.php?href=