The White House is continuing its efforts to push local police departments to open up their information to the public after years of controversy about police conduct.
As part of a White House event measuring the progress of its data initiative one year into the program, the Obama administration announced the 53 jurisdictions, covering 41 million people, that have committed.
"There is no federal mandate," Ronald Davis, director of the Office of Community Oriented Policing at the Justice Department, told reporters. "The data is kept at the state level and local level. This is a bottom-up initiative."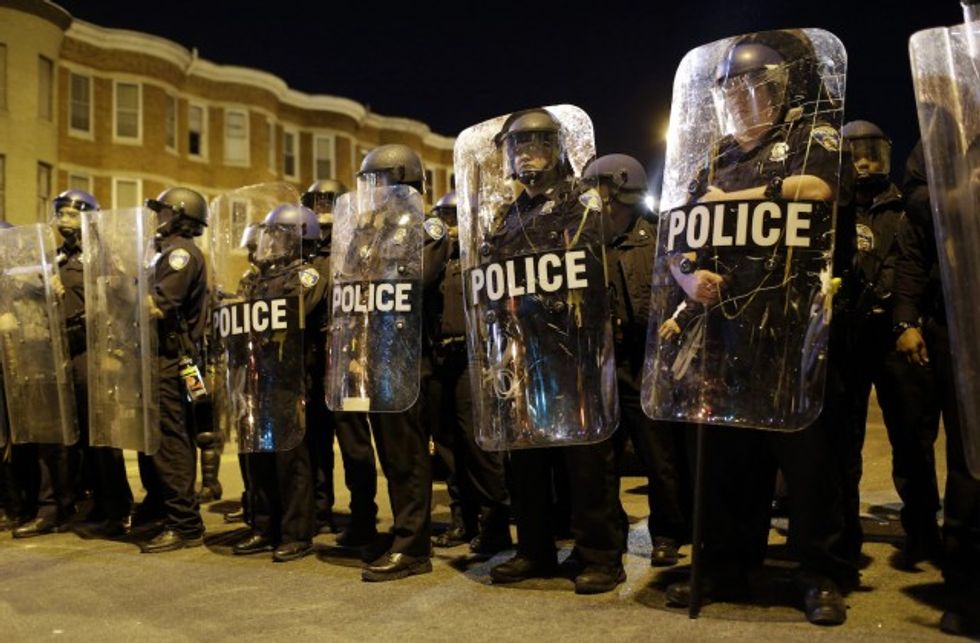 AP Photo/Patrick Semansky
Amid turmoil over the riots following the shooting of Michael Brown in Ferguson, Missouri, in 2014, President Barack Obama established the Task Force on 21st Century Policing. Incidents of unarmed black men dying after altercations with police also occurred in New York, Baltimore and Chicago. The task force proposed last May a Police Data Initiative, which would get local departments to maintain information for public view regarding use of force, traffic stops and other information about a particular department.
The police departments involved in the data initative include Baltimore, New York, Los Angeles, Dallas, Louisville, Detroit and Denver.
This data on police departments belongs to the public anyway, not the law enforcement agency, said Roy Austin, deputy assistant to the president for urban affairs and member of the White House Domestic Policy Council.
"Police departments will be defined by real data and not by rumor," Austin told reporters, adding, "More and more police are finding that nothing bad is going to happen to them, in fact a lot of good will happen."
While stressing that this was not a federal mandate, the Justice Department said it will provide training and technical assistance to local departments in implementing the databases, while also working through solutions to ensure the privacy of the public.
The administration is also getting help from private nonprofit groups to push the effort.
The program has the backing of the International Association of Chiefs of Police, which will encourage agencies to participate in the initiative through the newly launched Institute for Community-Police Relations, according to the White House.
The Police Foundation will publish five "how-to" guides for police to maintain datasets on officer-involved shootings, assaults on officers, community engagement, pedestrian stops, and the most commonly available attributes, features and variables within the Police Data Initiative.
Also, the Sunlight Foundation will track data sets released by Police Data Initiative jurisdictions as part of its searchable data inventory of nearly 10,000 criminal justice datasets and research documents spanning all 50 states and the federal government, according to the White House.