At least six men overdosed on the drug "Spice," also known as synthetic marijuana, Friday evening near Skid Row in Downtown Los Angeles.
KCAL-TV reported that a police officer who responded to the scene was also affected by the drug after inhaling the drug.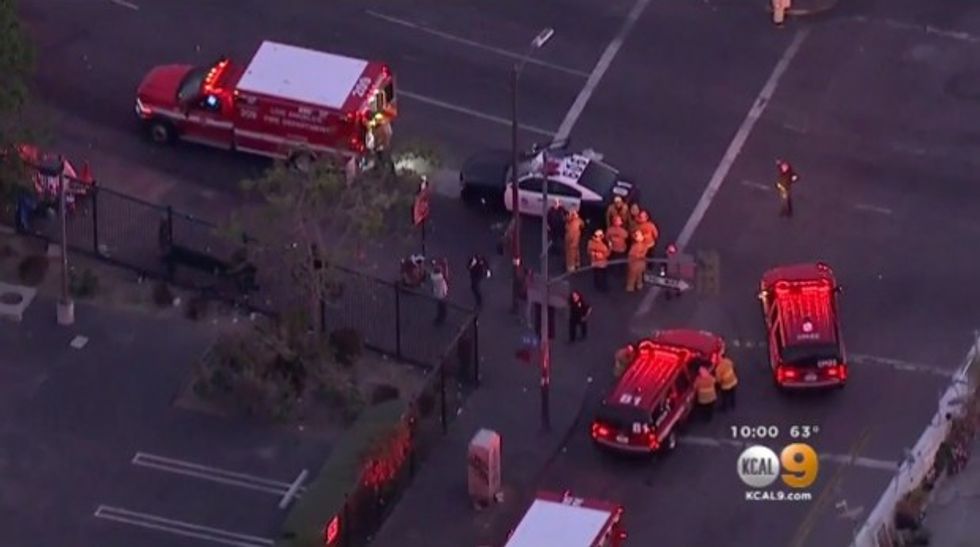 Image source: KCAL-TV
Officials with the Los Angeles Fire Department arrived at the 420 block of San Pedro Street just after 7:15 p.m.
The six men, all believed to be homeless, were rushed to the hospital for treatment.
Officials informed KCAL that the drug, known for its hallucinogenic and psychotic effects, is commonly used on Skid Row, a notoriously poor, urban area.
CEO of the Union Rescue Mission, Andy Bales, described the extreme behavior that results when an individual overdoses on Spice.
"One guy even actually saw me through blocks of glass," Bales told KCAL. "It's glass that's almost bulletproof. And he saw me and punched the glass. That's how wound up he got."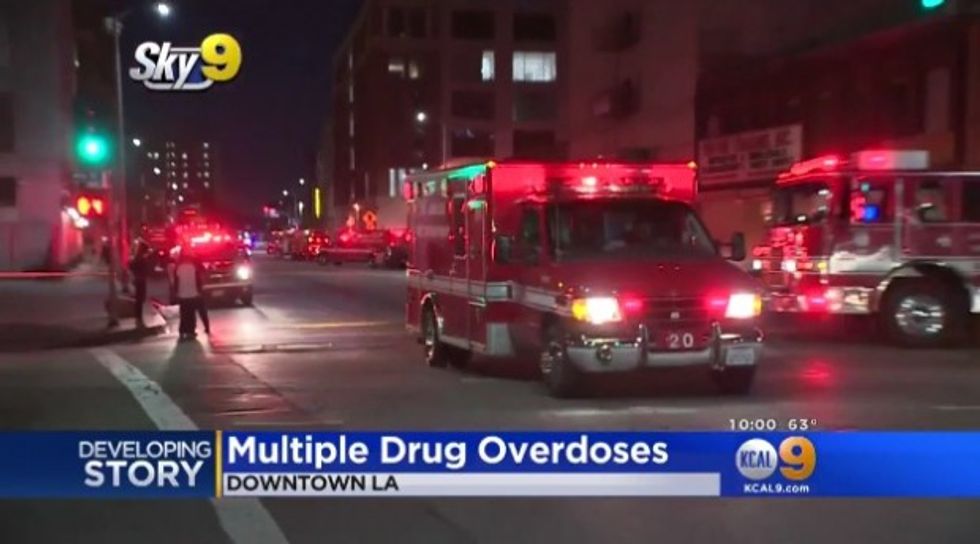 Image source: KCAL-TV
A nearby resident referred to the synthetic marijuana problem as "an epidemic."
The men and the officer are all expected to be ok, KCAL reported.
Watch: