"It's impossible to catch us," Republican presidential front-runner Donald Trump said after winning the New York primary Tuesday — and Fox News contributor Charles Krauthammer seems to agree.
After discussing new polling showing Trump with an eight point lead over GOP rival Ted Cruz in Indiana and a massive lead in California, Krauthammer said it's "hard to see" how the billionaire businessman could be denied the Republican nomination, considering his impressive win in New York earlier this week.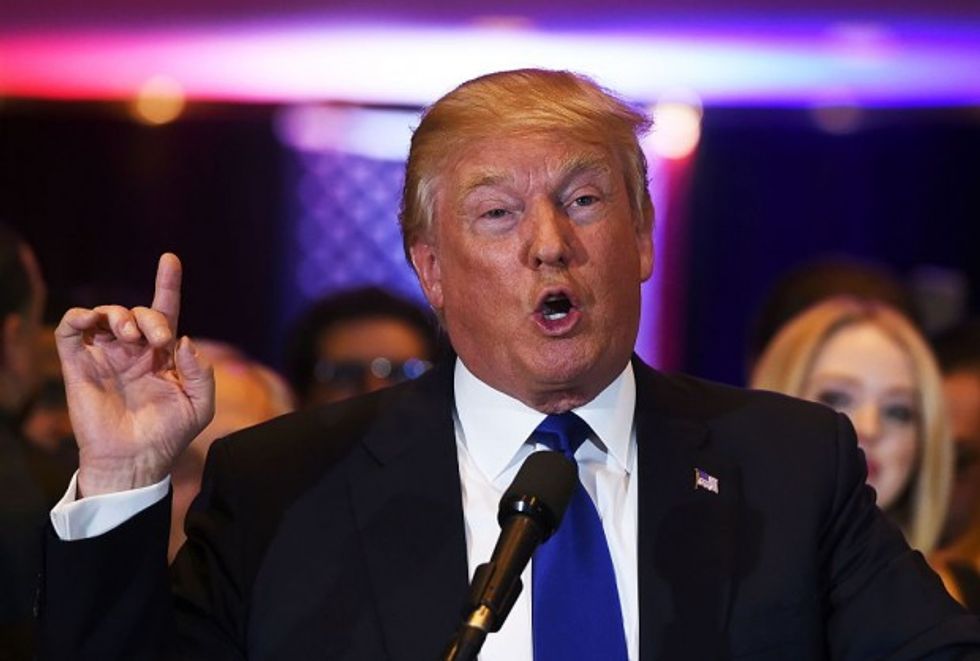 JEWEL SAMAD/AFP/Getty Images
"The New York result — 61 percent for Trump — was so overwhelming that I think it had a psychological effect, where if nobody stops Trump in any of these states, notably Indiana or somewhere on the West Coast, it's going to be hard to see how he's denied the nomination," he said on "Special Report" Friday.
Cruz's best hope, according to the Fox commentator, would be if he can somehow transform Indiana into his "new Wisconsin," where the Texas senator won decisively despite promises of a "surprise" victory from Trump. But, ultimately, Krauthammer said it will all come down to California.
"[That's] where everything is going to hinge," he said, "but we also have numbers on that, and they are devastating for Cruz."
Should Cruz not be able to win Indiana or climb in the polls in California, Krauthammer said he doesn't see how Cruz can earn "enough to prevail" to the Republican nomination.
Finally, Krauthammer said the "easy solution" for Trump to guarantee he receives the party nomination this summer would be to offer Ohio Gov. John Kasich the vice presidential spot.
"I don't know whether he would take it or not, I assume he would," Krauthammer said. "It'll be 150 delegates, he's over the top, it's over. So I think that's where you have to look."
—
Follow the author of this story on Twitter: