Following reports that Saudi Arabia may have played a key role in funding the 9/11 attacks, comedian and late night talk show host Bill Maher wondered why the Saudis have remained a "frenemy" of the United States.
"Not to overlook if they were responsible for 9/11, especially since, if we know it was the Saudis that attacked us, wow, that makes the Iraq War even worse," Maher said Friday night on "Real Time." "I mean, lots of people have always said, 'Well, we attacked the wrong country,' but now it's pretty out there — we definitely attacked the wrong country, and there was an actual right country."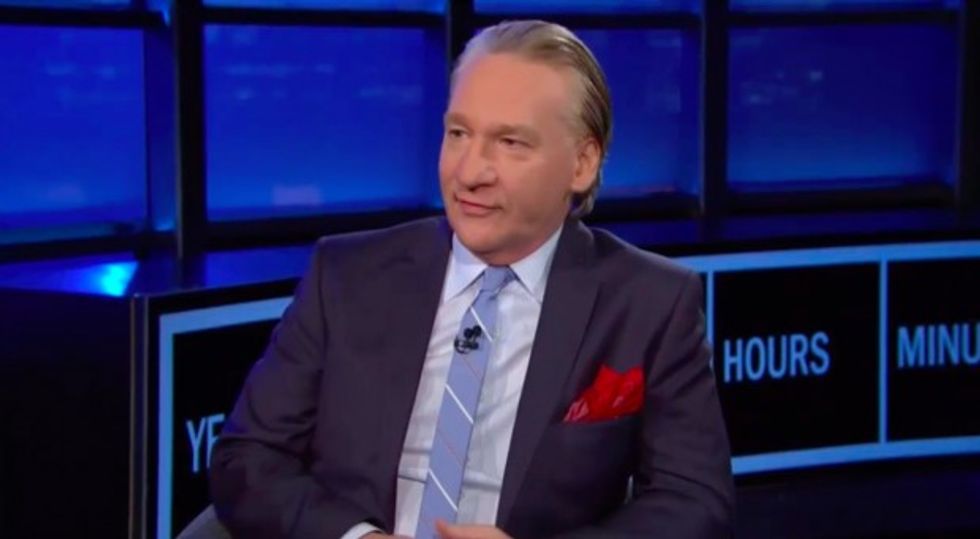 Image source: HBO/YouTube
Earlier in the interview, Maher's guest, New Yorker journalist Lawrence Wright, who has reported extensively on the 9/11 Commission, argued that the term "ally" in the Middle East should be totally scrubbed from the diplomatic language the U.S. uses.
"The word 'ally' in the Middle East should be subtracted from the language," he said. "We don't share the principles or the interests — or many of the objectives — [of] Saudi Arabia, or many of the countries in that region. It's just not correct to say that they're our allies. We have associations with them. We have some common interests."
Wright said he prefers the term "so-called allies" instead.
Responding to Maher's suggestion that there was, indeed, a "right country" to attack, Wright quickly interjected that has no desire to see the U.S. engage in a war against Saudi Arabia.
"Well, Bill, I'm not in favor of attacking Saudi Arabia," he said. "If there's one lesson that I've learned from spending a lot of time in the Middle East, it's things can always get worse."
Wright went on to say that removing the Saudi royal family from power would "probably not" be a good idea, and Maher agreed.
"Yes, because you know what, it would be worse," the "Real Time" host said. "We've learned that lesson in Egypt, we've learned that lesson in Iraq, we've learned that lesson in Syria."
Watch Maher's full interview with Wright:
—
Follow the author of this story on Twitter: