A Massachusetts girl who choked on a marshmallow at a birthday party last weekend has died, WBZ-TV reported.
Azriel Estabrooks, 11, died at Hasbro Children's Hospital in Providence on Friday morning, police and a school official confirmed. Azriel, who lived in Somerset, Massachusetts, had been in the hospital since she was discovered unconscious at a friend's birthday Saturday, April 16.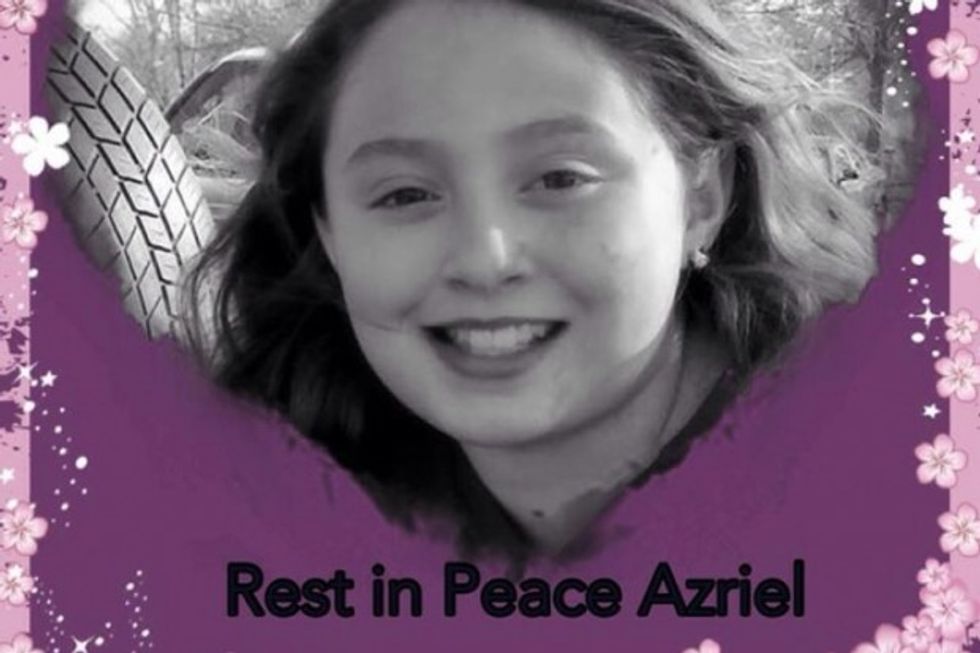 Azriel Estabrooks, 11 (Image source: GoFundMe)
The girl's mother, Iris Estabrooks, told WBZ that about an hour after she dropped her daughter off, she received a phone call from the hosts, who told her Azriel had passed out.
Estabrooks said no one seemed to be aware that Azriel, who was found passed out on the floor, was choking. When rescue personnel arrived, they discovered a marshmallow lodged in the fifth grader's throat.
Police did not reveal the hosts' identities to WBZ.
A family friend created an online fundraising page to help Azriel's family pay for funeral expenses.
"The family is grieving the loss of their beautiful little girl! She will always be with them in their hearts and watching over them and especially her younger brother and sister," a description on the page reads.
As of Saturday morning, the page had raised more than $13,000.
Azriel's grandmother spoke with WBZ about her beloved granddaughter's tragic death.
"Every grandmother loves their granddaughter, but this child was just exceptional," Ione Dean said of Azriel. "She was just the light of my life.
"It's been hell," she continued, noting how badly Azriel had wanted to go to the party. "She had begged for weeks, 'please, please, please let me go there like the other kids.'"
The girl's loved ones told WBZ the 11-year-old loved history and her family. Her grandmother described her as smart, funny and mature beyond her age.
"She has touched, apparently, so many people's hearts. She was just that kind of kid."
Watch: