Following Beyonce's controversial Super Bowl halftime show in February, TheBlaze TV anchor Tomi Lahren went on an unfiltered rant accusing the pop megastar of ripping off a "historical band aid" in the U.S. by promoting the Black Panthers and aggravating racial tensions.
The online video not only captured the attention of millions on the Internet, but the viral clip also apparently caught the eye of Beyonce herself.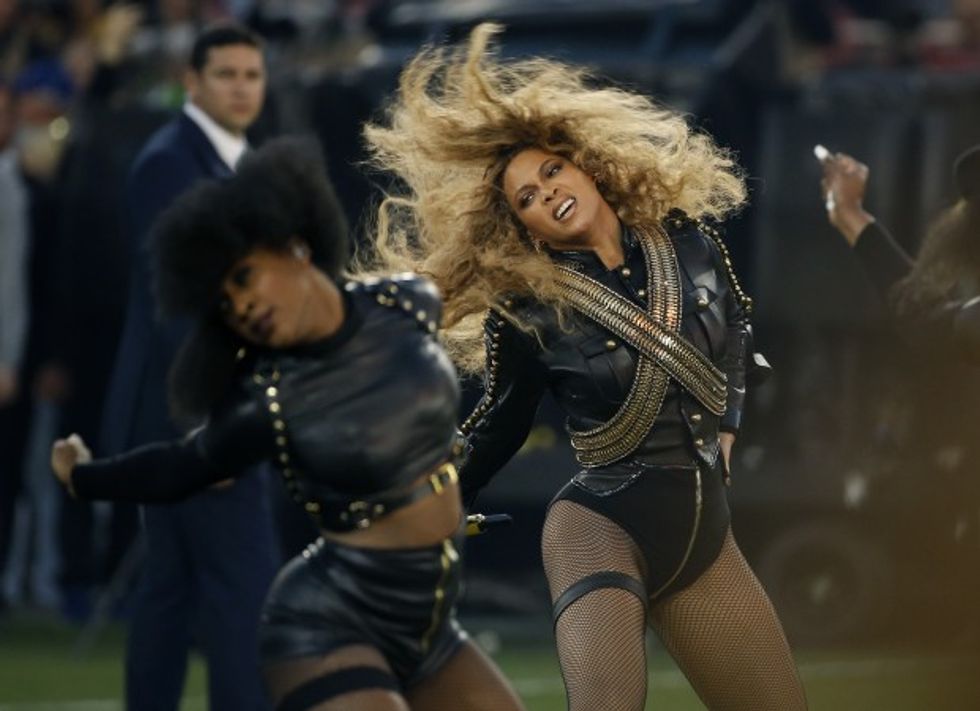 (AP Photo/Matt Slocum, File)
Beyonce's team recently reached out to Lahren to seek permission to use about 30 seconds of the video for the singer's upcoming "Formation" world tour — but the request has been rejected.
Lahren confirmed she is refusing to give Beyonce permission to use the video or audio in any fashion to further what she sees as a race-based agenda. The conservative host previously said she received death threats following her anti-Beyonce rant, but she has refused to back down from her criticism.
Lahren, who plans to address the issue on her "Final Thoughts" segment on Monday, said in a brief statement:
"I will not be a part of Beyonce's worldwide race bait. I stand behind every word I said in those 'final thoughts' but I will not be a punching bag to rile up millions of fans and further perpetuate this cooked up race battle. It's not worth it."
Watch Lahren's "Final Thoughts" video that sparked the controversy:
You can also check out part of Beyonce's pro-Black Panthers Super Bowl performance:
---