Republican presidential candidate Ted Cruz is "narrowing" his shortlist of potential running mates — and former GOP rival Carly Fiorina is on that list.
Cruz is seriously considering Fiorina, a top surrogate for his campaign, as his vice presidential pick, Chad Sweet, national campaign chairman for Cruz, told CNN host Jake Tapper Monday, furthering speculation that the Texas senator may announce a running mate ahead of this summer's Republican convention.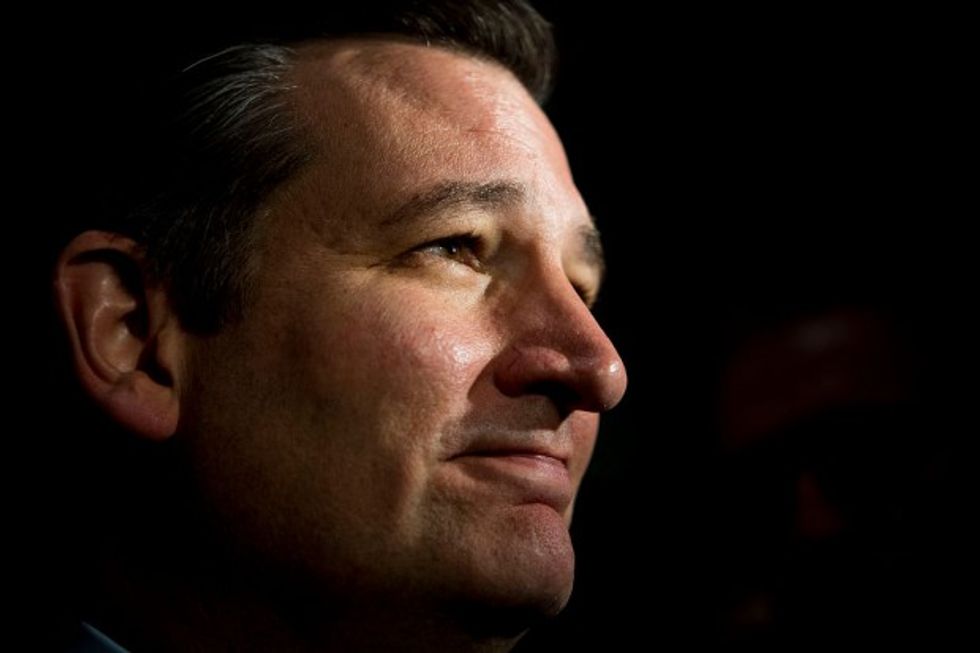 Jessica Kourkounis/Getty Images
"He is vetting a number of solid candidates, and certainly Ms. Fiorina is absolutely one of them," Sweet said. "She's one of the most talented business leaders of modern times."
Sarah Isgur Flores, an aide to Fiorina, also confirmed that Fiorina was being vetted for a possible pick on the Cruz ticket.
Top Cruz aides spent much of Monday seeking to downplay any discussions about a possible running mate announcement, telling reporters that vetting potential vice presidential candidates at this time is a "normal" step at this stage in any campaign.
We have narrowed our VP candidates to a short list and are going thru the normal processes associated with picking a running mate.#CruzCrew

— Jeff Roe (@jeffroe) April 25, 2016
Cruz campaign strategist Jason Johnson also sought to hush any buzz growing around the potential announcement.
Of course we're vetting potential VP candidates. It's nearly May, of TWENTY SIXTEEN #CruzCrew

— Jason Johnson (@jasonsjohnson) April 25, 2016
Cruz currently trails chief Republican rival Donald Trump, 559 to 845, but it is possible no candidate will reach the necessary 1,237 delegates necessary to secure the GOP nomination ahead of the convention in July. The delegates there will also choose the vice presidential candidate on a separate ballot.
Cruz team is vetting potential VP candidates, @CarlyFiorina is 'absolutely' one of them, Cruz campaign chair says https://t.co/oWr2zYHiLF

— The Lead CNN (@TheLeadCNN) April 25, 2016
—
Follow the author of this story on Twitter: