NEW YORK (TheBlaze/AP) -- A federal appeals court has ruled that New England Patriots Tom Brady must serve a four-game "Deflategate" suspension imposed by the NFL, overturning a lower judge and siding with the league in a battle with the players union.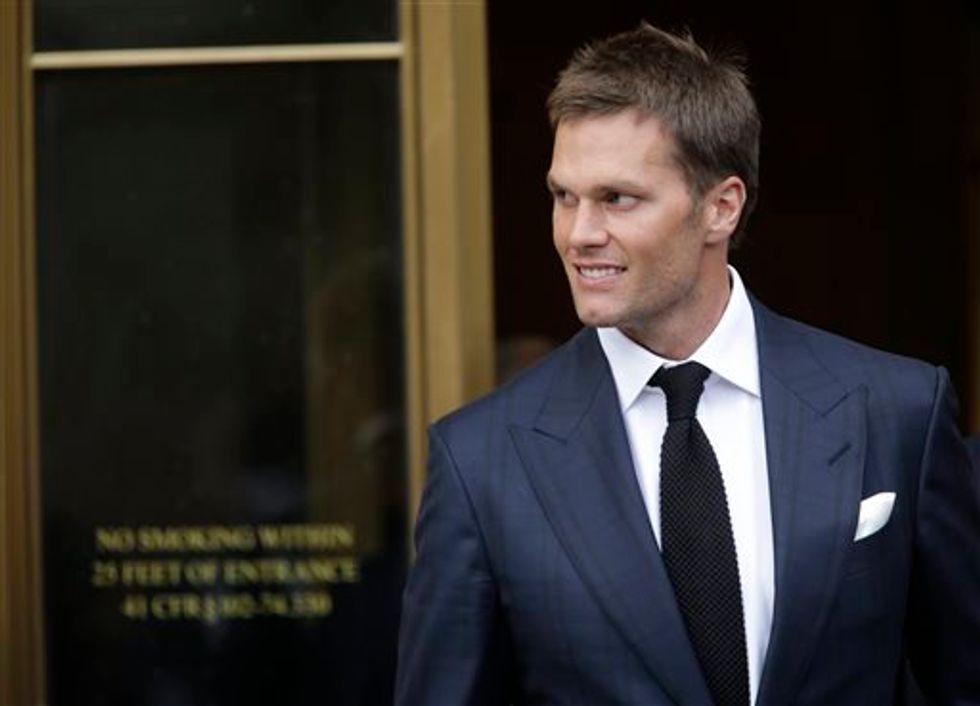 New England Patriots quarterback Tom Brady leaves federal court Wednesday, Aug. 12, 2015, in New York. Brady left the courthouse after a full day of talks with a federal judge in his dispute with the NFL over a four-game suspension. (AP Photo/Mary Altaffer)
The 2nd U.S. Circuit Court of Appeals ruled Monday in New York. The decision by a three-judge panel may end the legal debate over the scandal that led to months of football fans arguing over air pressure and the reputation of one of the league's top teams.
The panel of judges sided 2-1 with the NFL. The only dissenting judge, Chief Judge Robert Katzman, told WMUR-TV, "I am troubled by the Commissioner's decision to uphold the unprecedented four-game suspension.
"The Commissioner failed to even consider a highly relevant alternative penalty," Katzman added.
The ruling is also likely to fuel a fresh round of debate over what role, if any, the quarterback and top NFL star played in using underinflated footballs at the AFC championship game in January 2015.
The appeals ruling follows a September decision by Manhattan Judge Richard Berman that went against the league, letting Brady skip the suspension.
NFL Commissioner Roger Goodell insisted the suspension was deserved.
–