What started out for one San Diego teenager as an afternoon working on his truck quickly turned terrifying when the massive vehicle came crashing down on his head. But it was what happened next that saved him.
Cameron King, a 17-year-old football player, was just mere inches away from being totally crushed by a truck when a jack propping  the vehicle up slid from underneath it. Within a matter of seconds, the truck dropped, leaving King's head and shoulder pinned.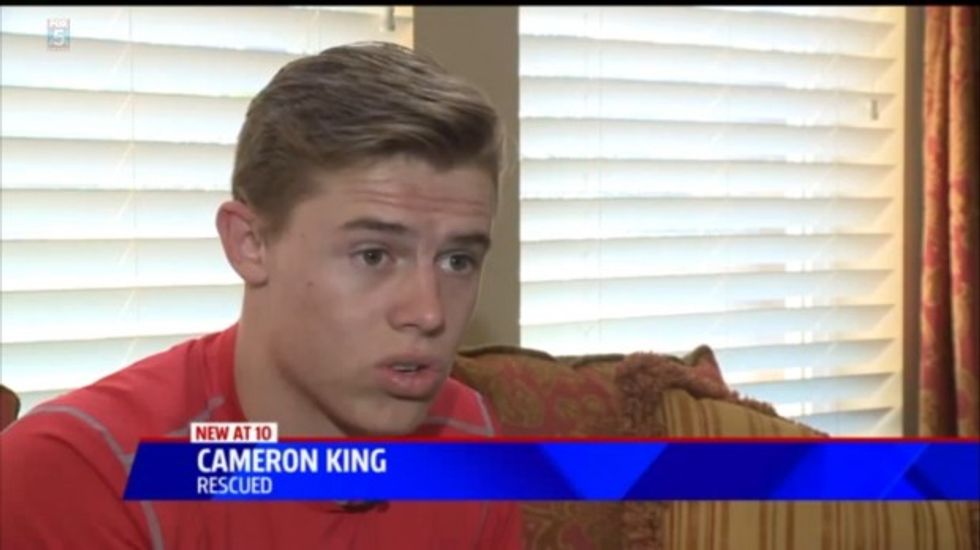 Image source: KSWB-TV screen grab
"The car was up on a jack, and then it just collapsed," the teen told KSWB-TV.
Immediately after the truck fell — and King started screaming out — one neighbor and a nearby UPS truck driver came rushing over to help.
"That's when the UPS guy drove down the street, because he heard my screams," he said. "He helped me with the jack."
After recovering from the near-death experience, King says his entire perspective on what is really important has changed.
"I can't tell you how happy I am to be at school right now, and to see all your faces and get to say that I'm the luckiest man alive," he said.
Watch the video:
—
Follow the author of this story on Twitter: