Democratic presidential hopeful Sen. Bernie Sanders (Vt.) enjoys an overwhelming amount of support from the millennial generation, most of whom just "want as much free stuff as they can get from the government," according to Fox News host Bill O'Reilly.
So, O'Reilly recently sent his right-hand man, Jesse Watters, out to ask young people what they want the government to provide for free.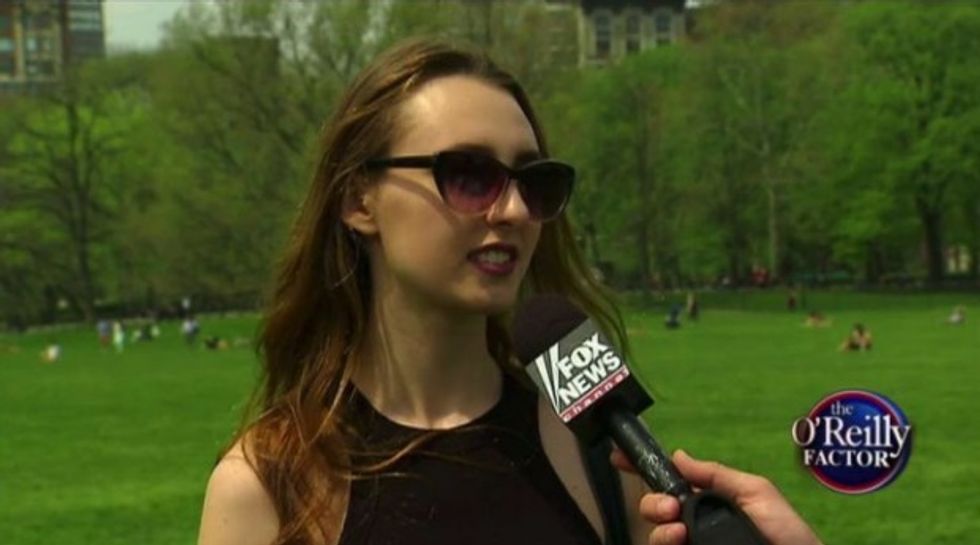 Image source: Fox News
"Health care," the majority of the young people said.
"Free college tuition," one woman told Watters. "Treadmills, bicycles, stair-steppers," the same woman added.
"Milk, eggs and bacon," another woman said.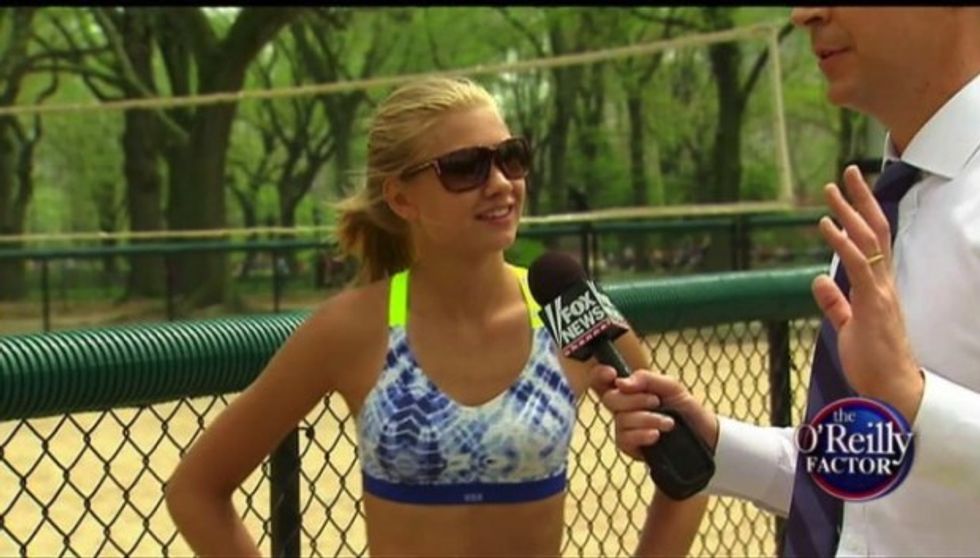 Image source: Fox News
"Maybe free self-defense classes," said another person.
Another young woman took it a step further. "Free yoga or free mind, body and spiritual-kind of sports," she told Watters.
"Should the government give everybody free dope?" Watters asked the same woman.
"Yes," she shot back. "Marijuana is a very spiritual drug that brings everybody more at peace with themselves."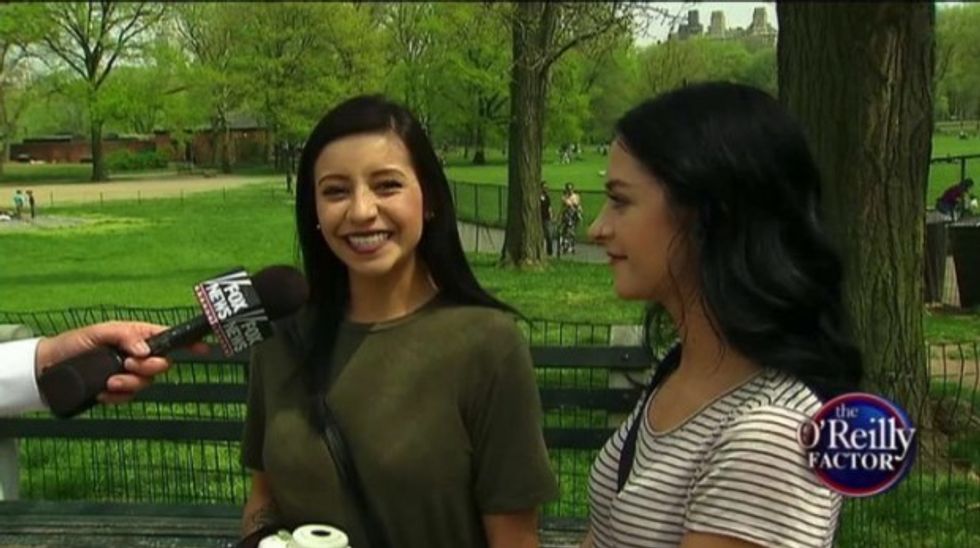 Image source: Fox News
When Watters asked one woman why she believes she deserves free stuff from the government, she told the Fox host, "Anybody can make this happen, they just have to be willing to work for it rather than just expecting everyone to hand it to them."
At the end, Watters asked the young people how the government would be able to pay for the free stuff, but no one had a real answer.
"That's a good question," one young woman told Watters. "I have no idea."
Watch the "Watters World" segment below:
—
Follow the author of this story on Twitter and Facebook:
[facebook //www.facebook.com/plugins/like.php?href=