Not long after SeaWorld caved to pressure from animal rights activists, announcing the end of its popular orca program, zookeeper Jack Hanna thinks groups like PETA could be coming after household pets next.
"Animal rights activists believe all animals, including your dog or cat, should have the same rights as people and be free; therefore they shouldn't be in human care under any circumstances," Hanna, the host of the syndicated "Jack Hanna's Into The Wild" TV series and director emeritus of the Columbus Zoo and Aquarium, said.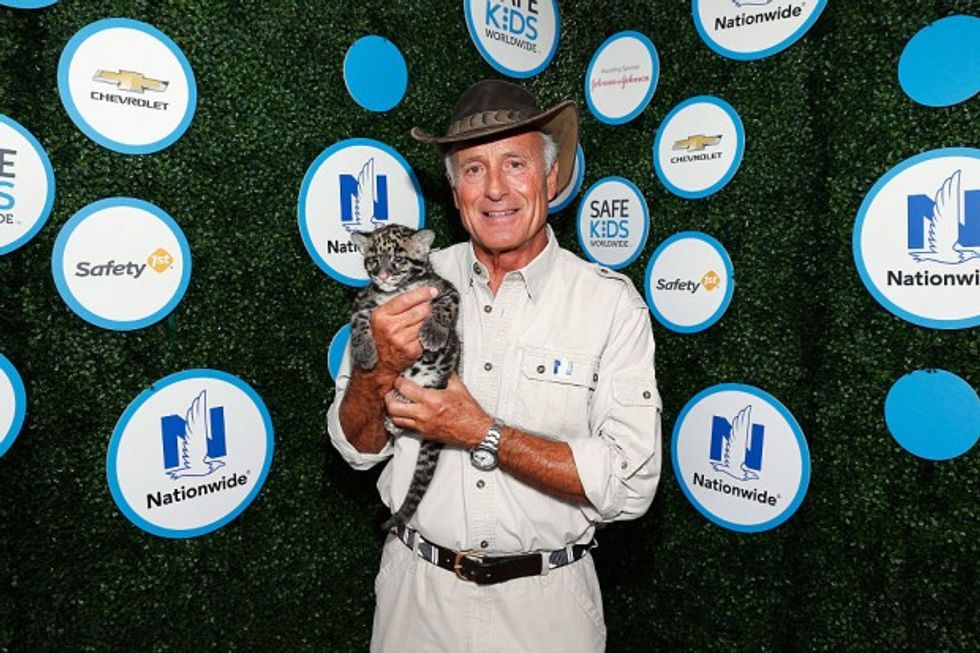 Zoologist Jack Hanna attends Safe Kids Day 2016 presented by Nationwide at Smashbox Studios on April 24, 2016 in Los Angeles, California. (Photo by Rich Polk/Getty Images for Safe Kids Worldwide)
According to SeaWorld CEO Joel Manby, the theme park chose to end its programs with killer whales because the perspective many have on the animals "has shifted for a variety of reasons" and it "wasn't worth fighting that."
"Blackfish," the 2013 documentary that first highlighted SeaWorld's controversial program, heavily influenced the park's decision and even sparked a larger debate on Las Vegas acts, circuses, and the legendary horse-drawn carriages that tour New York City's Central Park.
But Hanna, a leader in the movement to make zoos more accurately mirror natural habitats, says many anti-captivity activists don't really understand that responsible zookeeping plays an important role in both conservation and protection.
"Having traveled the world, the only places I consider truly wild are Antarctica, parts of the Amazon and some places in Africa," Hanna told Fox News in an email. "Even in Africa, the 'wild' places tend to be national parks with guarded boundaries."
"Animals face many challenges, including habitat loss, poaching, severe weather, and war," he continued. "The wild is not necessarily the idyllic place people imagine."
Hanna's comments come as many wilderness vs. captivity cases are playing out in courtrooms across the country. In many of these cases, groups like PETA, which has a $37 million annual budget, the Animal Legal Defense Fund and a number of smaller pro-animal rights groups advance their cause with lawsuits alleging captivity hurts conservation.
For example, last month, Friends of Animals, a Connecticut-based animal advocate group, sued zoos in Texas, Kansas and Nebraska regarding 17 elephants that came from Swaziland by plane and were supposed to be delivered to several zoos around the U.S. The charity's initial demand was that all of the animals be flown back to Africa because any captivity is detrimental.
"The confinement really does stress and bore the heck out of very social and intelligent animals," Friends of Animals president Priscilla Feral said.
However, Dallas Zoo president Gregg Hudson said the effort was a "rescue mission," because those elephants were going to be killed to make room for rhinos in the drought-stricken African nation.
—
Follow the author of this story on Twitter: