After famously portraying former President George W. Bush in several comedy sketches, actor Will Ferrell has been tapped to play former President Ronald Reagan in a forthcoming film and now representatives from Reagan's famous California ranch are telling the actor to give them a call.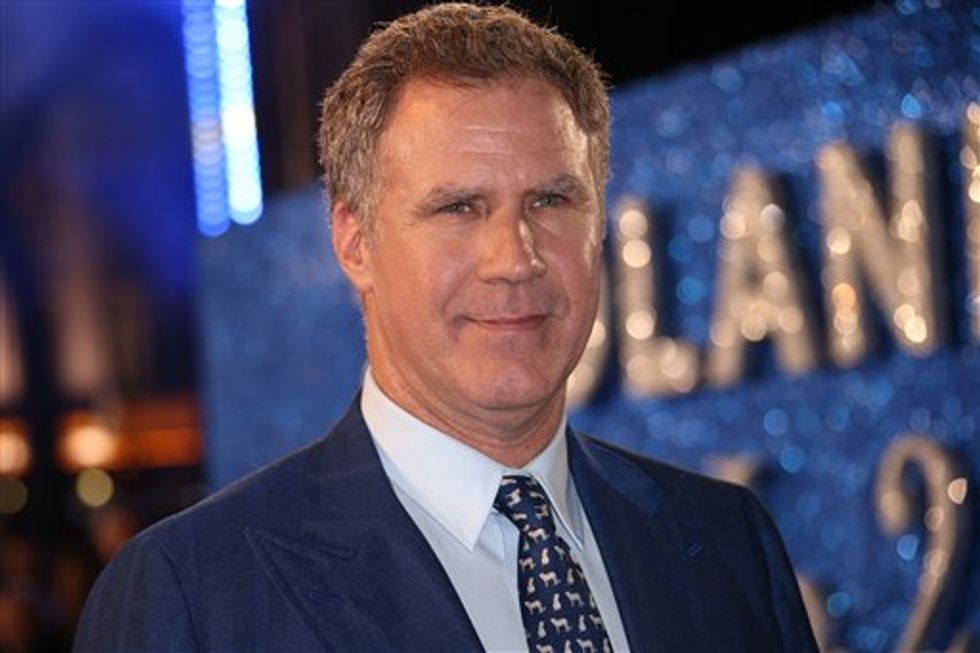 Photo by Joel Ryan/Invision/AP
If Ferrell wants to seriously represent the former commander in chief in the movie, "Reagan," he needs to stop by Rancho del Cielo in Santa Barbara, California, according to Young America's Foundation spokeswoman Emily Jashinsky.
"There's no better place to meet Reagan the man than at the Rancho del Cielo," Jashinsky told TheBlaze in an email. "In fact, it's difficult to have a truly sophisticated understanding of Ronald Reagan without walking in his footsteps at the ranch."
If Will Ferrell is really interested in portraying President Reagan accurately he should call us at @TheReaganRanch -> 888-872-1776

— Emily Jashinsky (@emilyjashinsky) April 27, 2016
The film, penned by writer Mike Rosolio, picks up at the start of Reagan's second term, when dementia reportedly began to impact the former president. The movie follows a dementia-addled Reagan as a White House intern tries to convince him that he is an actor playing the president in a movie, according to Variety.
The script was first debuted on the Black List, an annual catalog of top un-produced Hollywood scripts, and it was so popular that a table reading was scheduled last month with actress Lena Dunham, who played Reagan speechwriter Peggy Noonan, along with "Star Trek" actor John Cho.
But, according to YAF program director Amy Lutz, who attended the reading, the entire script is "detached from reality."
"Although I was impressed with the talent of the actors participating in the table read and the occasional wit of the script," Lutz told TheBlaze, "the entire screenplay is detached from reality."
She went on to say the movie portrays Reagan "as a caricature that college professors often paint of him," which she described as "a bumbling, forgetful man, wrestling in the throes of Alzheimer's and beholden to 'devious' advisors."
"The screenplay, though written to be a humorous satire, rather makes light of Alzheimer's and undercuts President Reagan's accomplishments in his second term," Lutz added.
The upcoming "Reagan" movie will not be Ferrell's first time in political satire. The "classic Hollywood liberal," as Jashinksy described him, has portrayed Bush in several "Saturday Night Live" appearances, a shtick he eventually took to Broadway in the play "You're Welcome America." Ferrell also starred in "The Campaign" with co-star Zach Galifianakis.
After a career of short films, "Reagan" will be Rosolio's first big screen production.
—
Follow the author of this story on Twitter: