NEW ORLEANS (AP) — A business owner and semiprofessional football player was indicted Thursday on a second-degree murder charge in the shooting death of retired New Orleans Saints' defensive end Will Smith.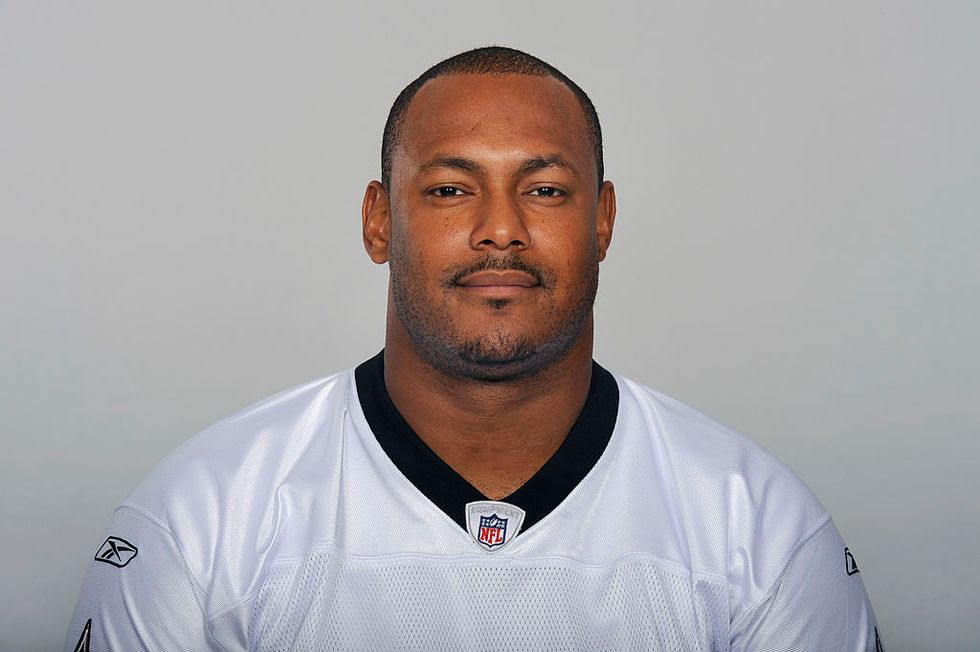 In this handout image provided by the NFL, Will Smith of the New Orleans Saints poses for his 2010 NFL headshot circa 2010 in Metairie, Louisiana. (Image source: NFL via Getty Images)
Cardell Hayes was also indicted on a charge of attempted murder because police say he wounded Smith's wife April 9 after they got into a traffic dispute. Hayes's Hummer hit Smith's Mercedes SUV from behind and they got into an argument, police have said.
The indictment was handed down during a preliminary hearing on whether there was probable cause to charge Hayes. With the indictment, prosecutors will likely be able to keep some evidence closer to the vest rather than presenting it during a preliminary hearing.
Hayes also faces charges of aggravated assault and aggravated damage to property.
Hayes, who owns a tow truck company and last year played in a semiprofessional league, has been held in jail since the shooting.
His attorney said Hayes was not the aggressor and was trying to get the license number of a vehicle that had hit his from behind when his Hummer hit Smith's Mercedes SUV. The attorney has repeatedly pointed out that Hayes stayed at the scene until police arrived.
An attorney for Smith's family has described Hayes as enraged and portrayed the Smiths as the victims.
Smith was a leader on the Saints team that won the Super Bowl after the 2009 season. The New York native and Ohio State star stayed in the New Orleans area after his 2012 retirement.