Ronald Reagan's daughter, Patti Davis, penned a raw open letter to actor Will Ferrell Thursday after she heard the news of Ferrell's upcoming role playing her father in the film "Reagan."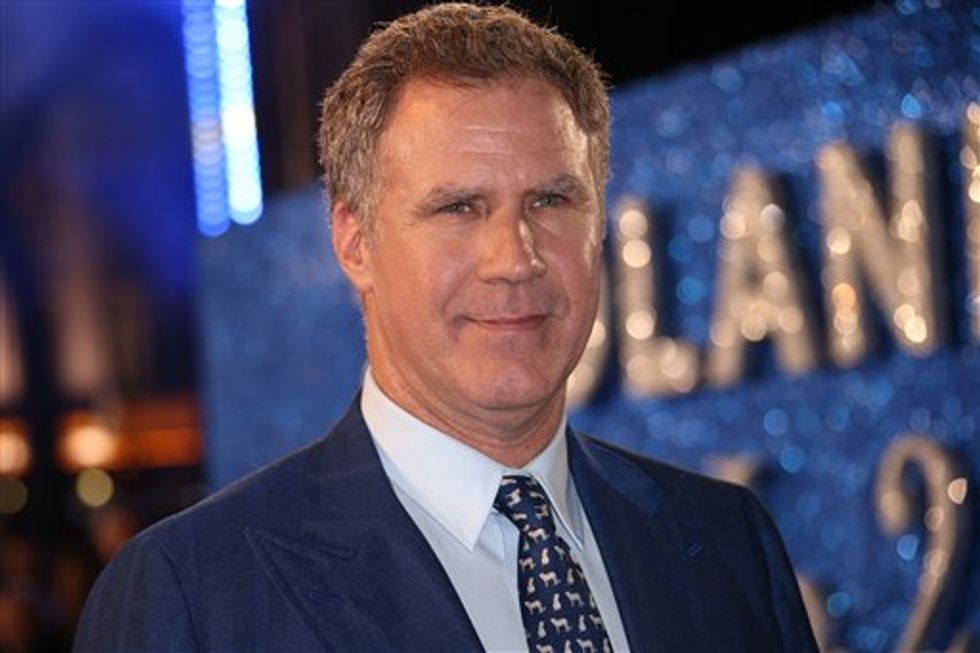 Will Ferrell (Joel Ryan/Invision/AP)
Davis, 63, indicated that she was less than thrilled to hear that the comedian would be portraying her father in a film that seeks to depict "the start of the ex-president's second term when he falls into dementia and an ambitious intern is tasked with convincing the commander in chief that he is an actor playing the president in a movie," according to Variety's description of the film. In real life, Reagan was diagnosed with Alzheimer's Disease in 1994, well after his second presidential term ended in 1989.
Since the film was announced, it has garnered significant negative response as many people took offense at the notion of a comedic interpretation of such a serious disease, as CNN noted. Davis' brother, Michael Reagan, had already publicly expressed his reaction to the upcoming film via Twitter, saying, "What an Outrag [sic]....Alzheimers is not joke...It kills..You should be ashamed all of you."
What an Outrag....Alzheimers is not joke...It kills..You should be ashamed all of you. https://t.co/GNzqR5vjrX

— Michael Reagan (@ReaganWorld) April 27, 2016
Davis also revealed her opinions in her open letter addressed to Ferrell.
"I saw the news bulletin — as did everyone — that you intend to portray my father in the throes of Alzheimer's for a comedy that you are also producing," Davis began. "Perhaps you have managed to retain some ignorance about Alzheimer's and other versions of dementia. Perhaps if you knew more, you would not find the subject humorous."
Davis proceeded to explain how Alzheimer's doesn't discriminate in whom it chooses to strike:
It steals what is most precious to a human being — memories, connections, the familiar landmarks of a lifetime that we all come to rely on to hold our place secure in this world and keep us linked to those we have come to know and love. I watched as fear invaded my father's eyes — this man who was never afraid of anything. I heard his voice tremble as he stood in the living room and said, "I don't know where I am." I watched helplessly as he reached for memories, for words, that were suddenly out of reach and moving farther away.
Davis said that she watched her father suffer for "ten long years" as he drifted "past the memories that marked his life, past all that was familiar…and mercifully, finally past the fear."
"There was laughter in those years, but there was never humor," Davis pointedly wrote.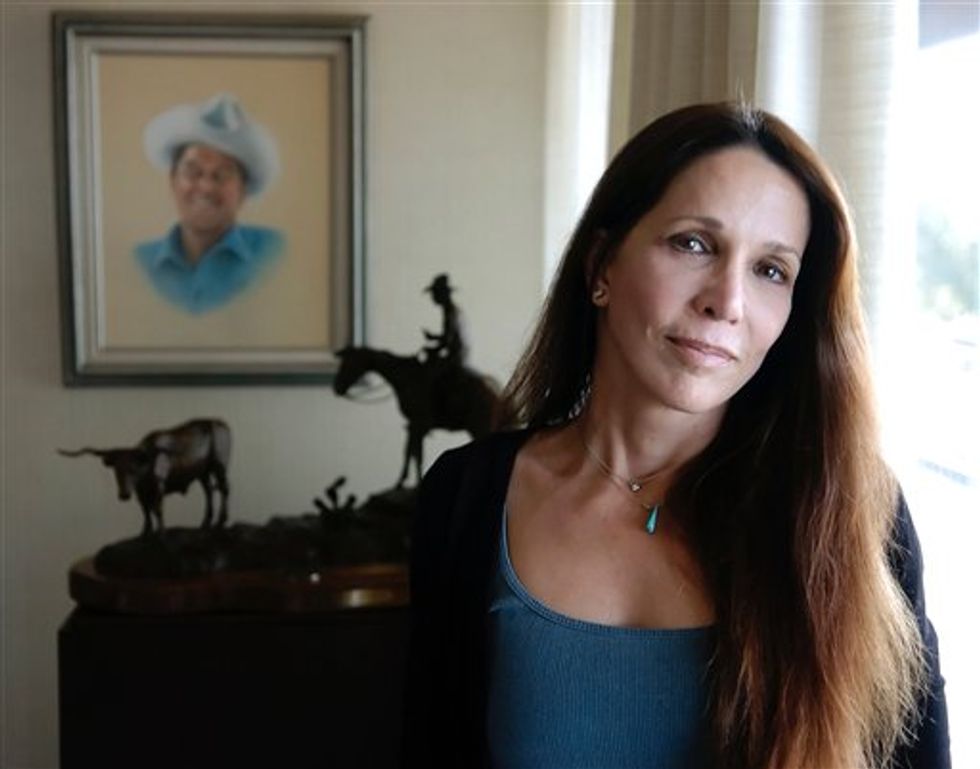 Patti Davis, daughter of President Ronald Reagan, poses near artwork given to the president at the Ronald Reagan Presidential Library in Simi Valley, California. (AP Photo/Chris Pizzello)
Taking an even further jab at Ferrell, Davis asked him to consider not only the people suffering from Alzheimer's and dementia, but their suffering family members, as well.
"Alzheimer's is the ultimate pirate, pillaging a person's life and leaving an empty landscape behind. It sweeps up entire families, forcing everyone to claw their way through overwhelming grief, confusion, helplessness, and anger," Davis wrote. "Perhaps for your comedy you would like to visit some dementia facilities. I have — I didn't find anything comedic there, and my hope would be that if you're a decent human being, you wouldn't either."
Davis also discussed how the hours she spent personally running a support group for Alzheimer's caregivers called "Beyond Alzheimer's" added to her empathy and sensitivity as she was "continually moved by the bravery of those who wake up every morning not knowing who their loved one will be that day, or what will be lost."
"The only certainty with Alzheimer's is that more will be lost and the disease will always win in the end," Davis concluded. "Perhaps you would like to explain to them how this disease is suitable material for a comedy."
Commenters on Davis' website expressed their support for her words.
"Thank you for setting it straight. I lost my beloved father to Alzheimers also. And my mother to a stroke. It wasn't funny and my heart is still broken," wrote one person.
"Patti, very well said by the spokesperson most qualified to speak on this topic — certainly not Will Ferrell," wrote another.
—
Follow Kathryn Blackhurst (@kablackhurst) on Twitter