A cellphone video showing what appears to be security officers ordering a person out of a women's restroom — apparently because they believe the individual is a man — is hitting a viral fever pitch.
"I'm a f***ing female," the person is seen telling officers in the clip. "Do I have to tell you again?"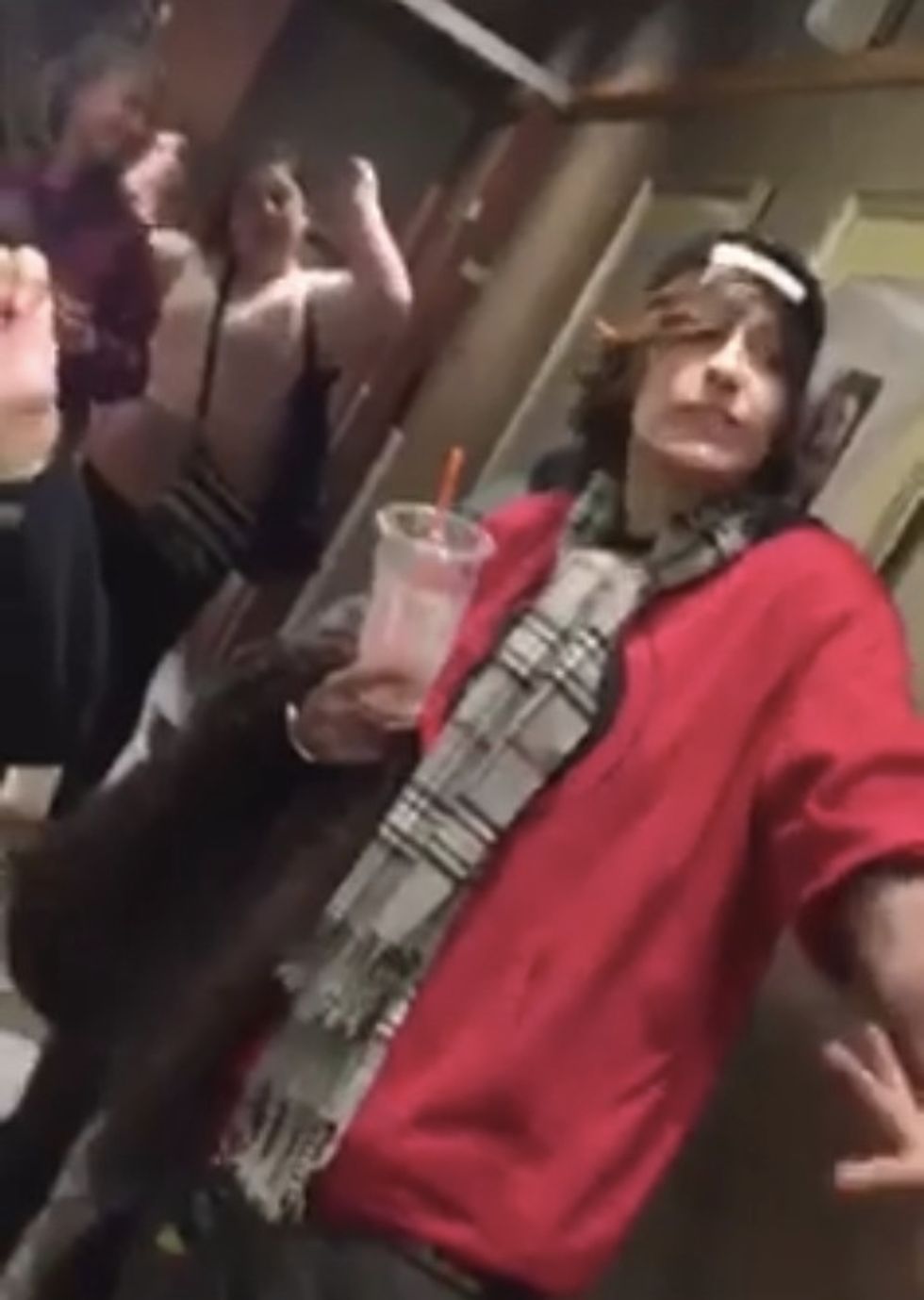 Image source: Facebook video screenshot
"Do you have I.D.?" one officer asked.
"No, I do not," the individual replied.
"You got not I.D., get out!" the officer ordered.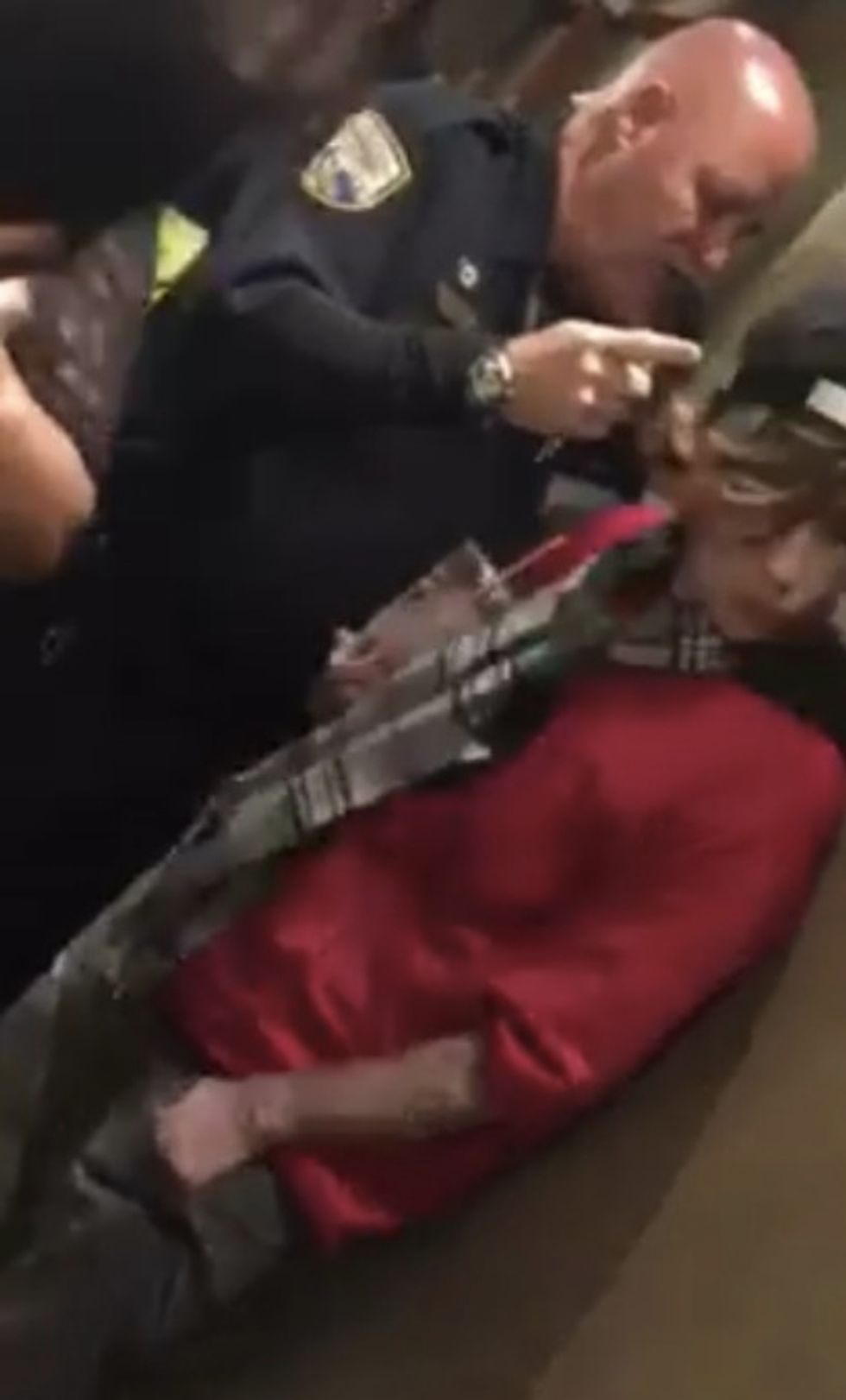 Image source: Facebook video screenshot
As security escorted — and at times pushed — the person from the restroom, apparently one of the officers was heard saying, "Get out, sir."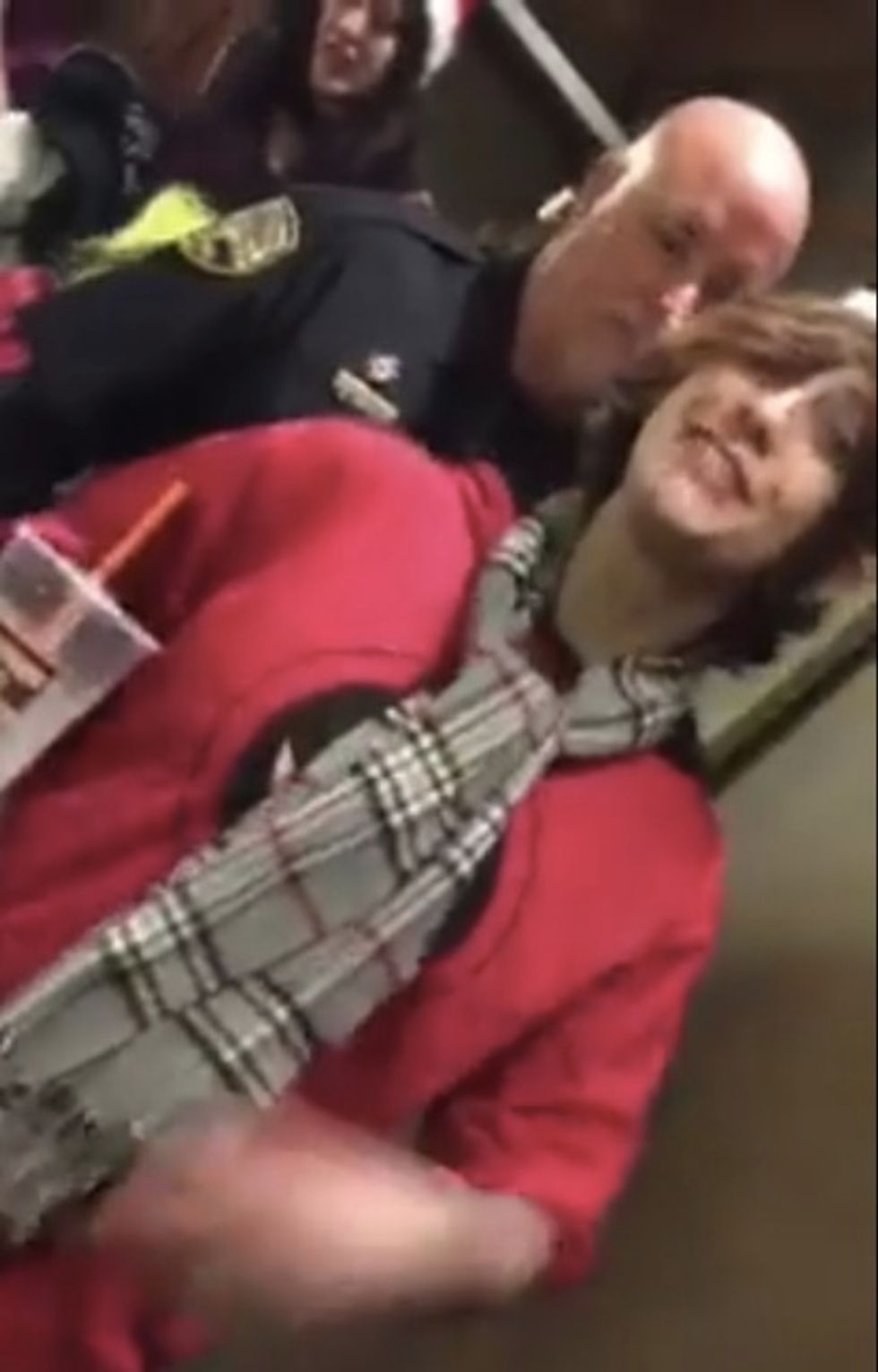 Image source: Facebook video screenshot
Immediately the exiting individual shot back, "Ma'am!"
"That is a f***ing girl!" a bystander yelled from behind. "So you're saying you have to have I.D. to go to the bathroom?"
It isn't clear where the incident took place or exactly when — nor is it clear what led the officers inside the women's restroom.
The clip appears to have been posted originally last December but has received recent attention after another Facebook posting last week has logged more than 3 million views — and the heated nationwide debate over transgender bathroom policies likely has heightened interest in it.
Content warning: Profanity and slurs. Viewer discretion is advised.
(H/T: Mediaite)