A former Ukrainian wrestler and Olympic champion had to be taken down by seven police officers after he resisted arrest for drunk driving.
According to Metro, Vyacheslav Oliynyk was out celebrating his 50th birthday when officers pulled him over. A video of the incident shows the 1996 gold medalist lunging at one of the officers.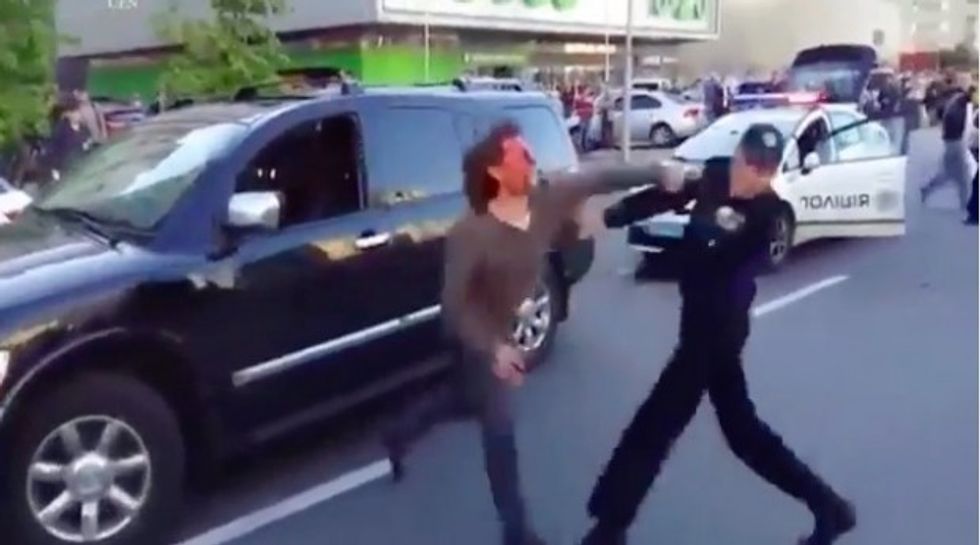 Image source: YouTube
Shortly after that, things got violent.
The altercation that followed ended with Oliynyk being pepper-sprayed and eventually detained by seven men. But before that happened, the wrestler managed to take a full swing at one of the officers, just missing his face.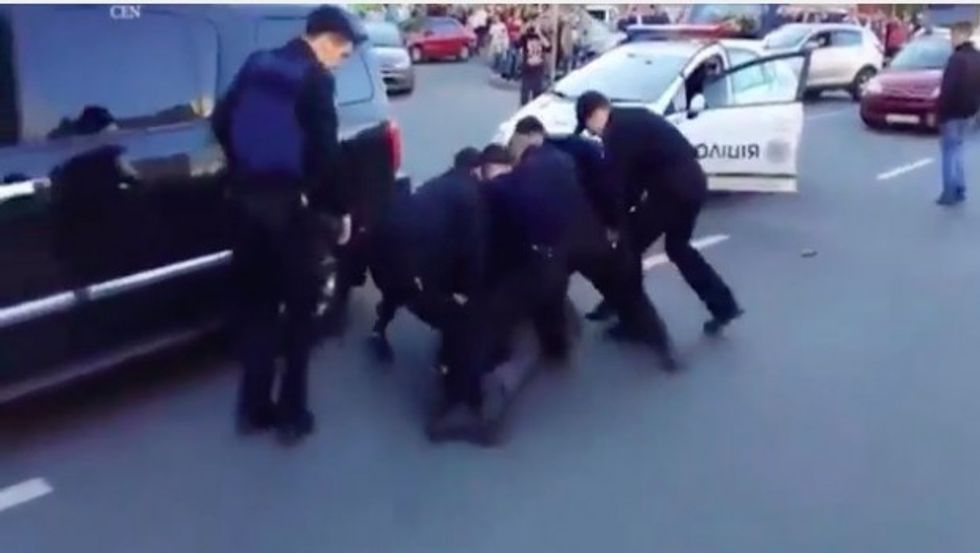 Image source: YouTube
Metro reported that Oliynyk was released that day. And though he admitted that he should have handled the incident different, he asserted that it was not a criminal.
"As far as I can see there will be a court hearing and they will punish me somehow because they always do," he told reporters. "However, the fact that police let me go home on the same day shows I didn't do anything that bad."
Watch: