The U.S. Department of Education released a list of faith-based institutions of higher education that were granted exemptions under Title IX, the statute prohibiting sexual discrimination in colleges and universities.
The list comes after much petitioning from LGBT activist groups who requested the information with the goal of incorporating it into an anti-Christian initiative known as the "Shame List," the Christian Post reported.
Image source: Wikimedia

According to the list, more than 230 schools have received exemption from Title IX as of April 1, with more than 30 requests still pending. The number of schools seeking Title IX exemptions for religious reasons has climbed since December, when only 60 universities had put in their requests, the Christian post noted.
Noticeably missing from Friday's document is evangelical Wheaton College.
According to Title IX, "No person in the United States shall, on the basis of sex, be excluded from participation in, be denied the benefits of, or be subjected to discrimination under any education program or activity receiving federal financial assistance."
The Obama administration determined in 2014 that Title IX protection should include transgender individuals who experience sex discrimination.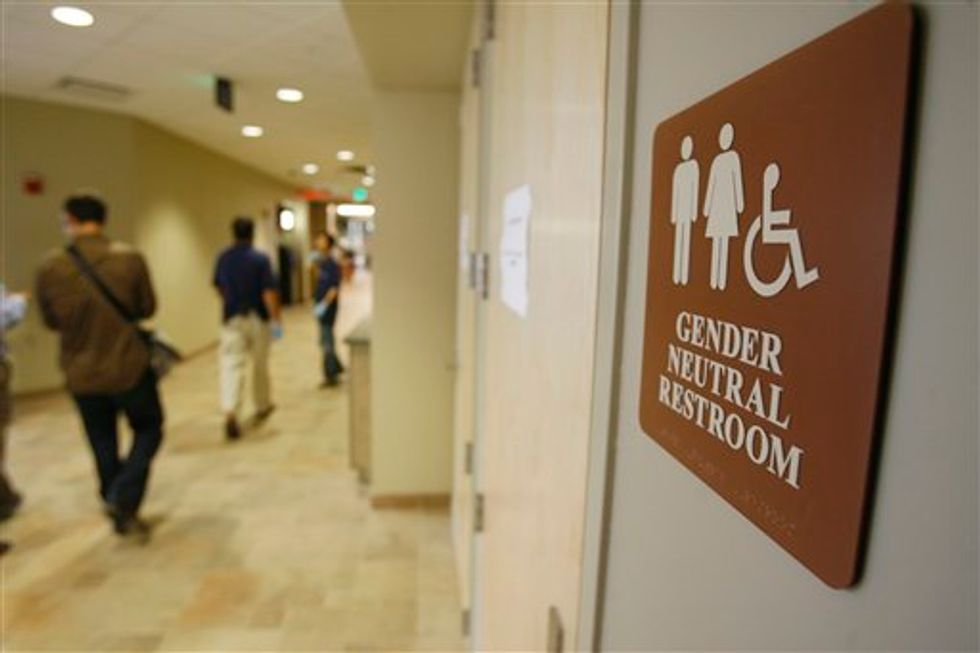 AP Photo/Toby Talbot

Title IX also offers a specific exemption for religious schools if they find that the law demands that they violate their religious beliefs.
"Title IX does not apply to an educational institution that is controlled by a religious organization to the extent that application of Title IX would be inconsistent with the religious tenets of the organization," the religious exemption reads.
The Obama administration has argued, however, that only colleges affiliated with a denomination deserve to be granted exemptions. This would leave out nondenominational evangelical schools, which could explain why Wheaton is not included on the list.
Human Rights Campaign, the LGBT activist group that requested the list of schools receiving exemptions, has argued that the information is vital to protecting gay and transgender people from Title IX abuse or misinterpretation.
"Many LGBT students may find themselves enrolled at schools that are granted the legal right to discriminate against them partway through their degree program," HRC stated in a report released in December. "Students should have the opportunity to make determinations about school attendance based on full information regarding a university's ability to legally discriminate against the student."
Of course, the information regarding Title IX exempted schools was always available under the Freedom of Information Act (FOIA). In others words, the published listed was not necessary.
"This use of power, however well intentioned, is wrong and it's unlawful," Sen. James Lankford (R-OK), who has fought against perceived legislative overreach of department's Office of Civil Rights, said last month. "Leadership requires making sure the department conducts themselves in full compliance with the law."