Ahead of Tuesday's Indiana primary, Democratic presidential candidate Hillary Clinton criticized a new state law that blocks abortion based on the race or gender of the child or for unborn children with Down syndrome.
"I will defend a woman's right to make her own health-care decisions," Clinton said, according to the Washington Post. "I'll tell ya, I'll defend Planned Parenthood against these attacks. And I commend the women of this state, young and old, for standing up against this governor and this legislature."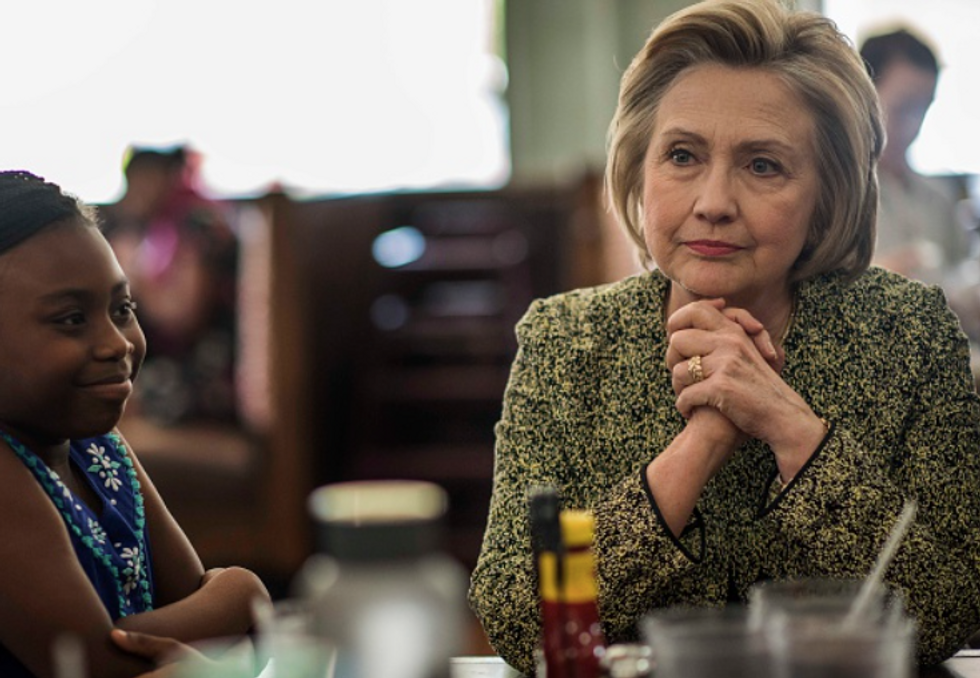 Hillary Clinton meets voters in Indianapolis Sunday. (Melina Mara/The Washington Post via Getty Images)
In March, Indiana Gov. Mike Pence (R) signed a bill into law that prohibits abortions on the basis of "race, color, national origin, ancestry, sex, or diagnosis or potential diagnosis of a fetus having Down Syndrome or any other disability."
Indiana became the second state in the nation to ban abortions of babies diagnosed with Down syndrome. North Dakota was the first.
A Pence spokesman did not immediately respond to TheBlaze Monday to a question about Clinton's comment.
After signing the bill in March, Pence called it a "comprehensive pro-life" measure.
"Some of my most precious moments as Governor have been with families of children with disabilities, especially those raising children with Down syndrome. These Hoosiers never fail to inspire me with their compassion and these special children never fail to move me with their love and joy," Pence said in a statement after signing the bill. "By enacting this legislation, we take an important step in protecting the unborn, while still providing an exception for the life of the mother. I sign this legislation with a prayer that God would continue to bless these precious children, mothers and families."