Republican front-runner Donald Trump said in an interview Monday that he would have to "think about" offering 2016 rival Ted Cruz a spot on the Supreme Court because he was not sure the Texas senator had the "temperament" for the job.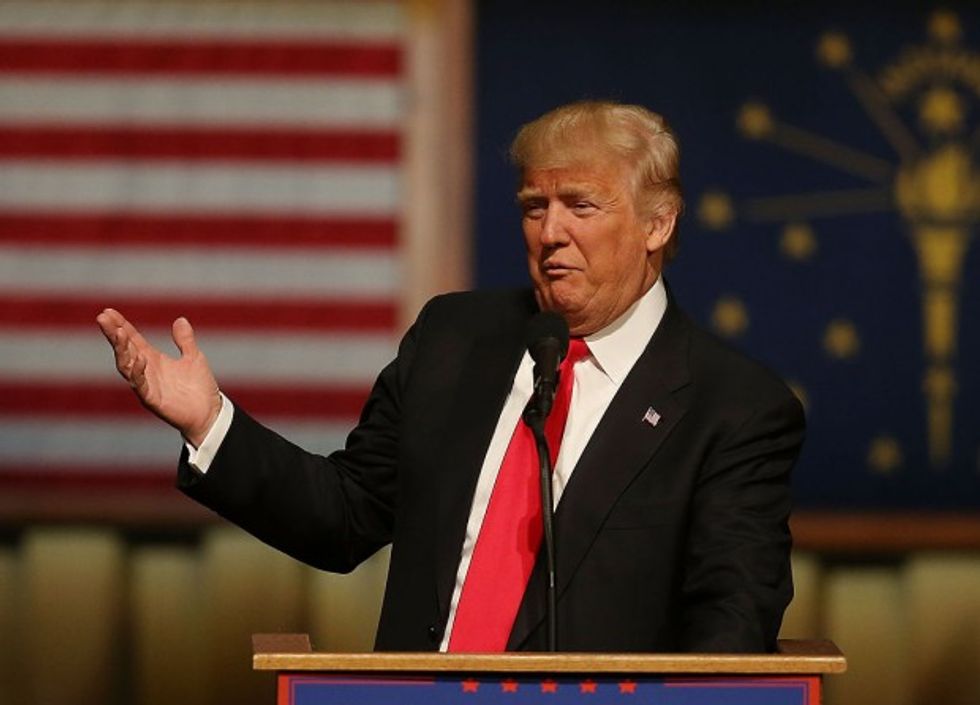 Republican presidential candidate Donald Trump speaks during a campaign stop at the Palladium at the Center for the Performing Arts on May 2, 2016 in Carmel, Indiana. (Photo by Joe Raedle/Getty Images)
"I don't know, I'd have to think about it," Trump said in response to a question from a Daily Mail reporter during a sit-down interview.
"There's a whole question of uniting and there's a whole question as to temperament," Trump added.
Trump has previously sought to make Cruz's temperament an issue in the 2016 race. Earlier in the year, the brash billionaire attacked Cruz over the perceived character flaw. He later backtracked, saying of Cruz, 'He has a wonderful temperament."
—
Follow the author of this story on Twitter and Facebook: