It's called "bio-hacking," implanting tiny microchips into the human body. Minnesota's Tim Shank already has four of the very small chips inside his body.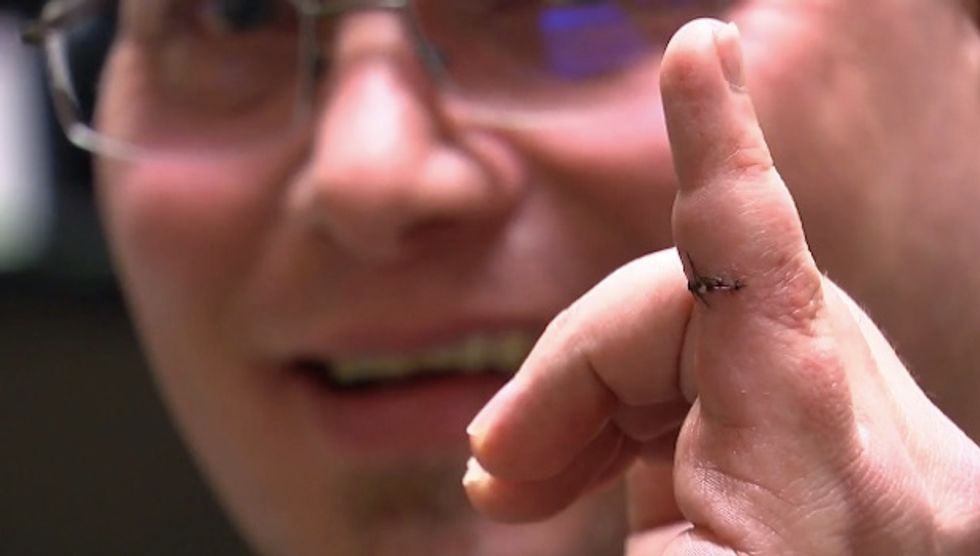 Image source: WCCO-TV
"This will make it possible for me to not carry a wallet, credit card or keys," Shank told WCCO-TV as he demonstrated how the chips, which are about the size of a grain of rice, were implanted just below the skin surface and then showed them in action, unlocking the door to his home and turning turning off the ringer on his phone with the tap of his finger.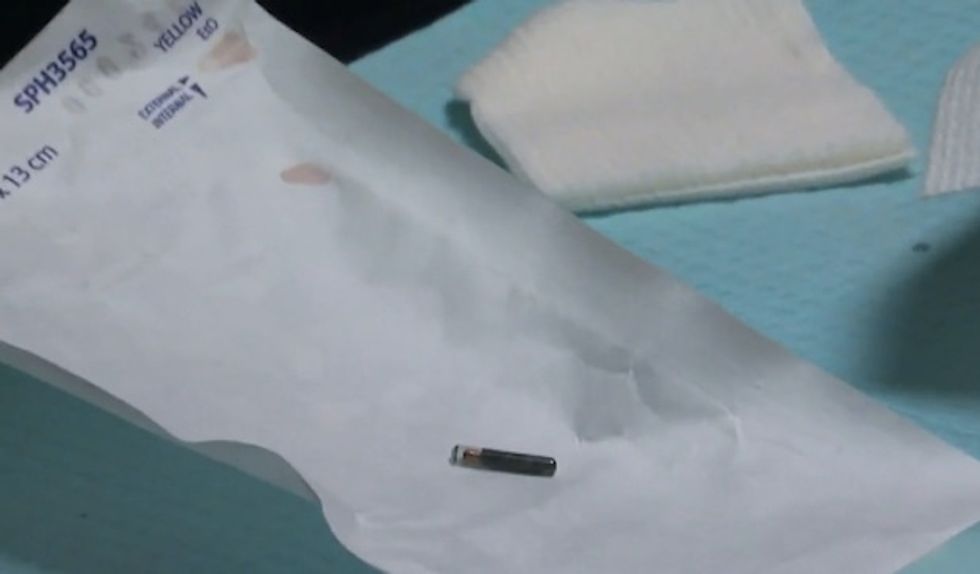 Image source: WCCO-TV
The chips, similar to those implanted in Shank's dogs, can be installed without having to see a doctor.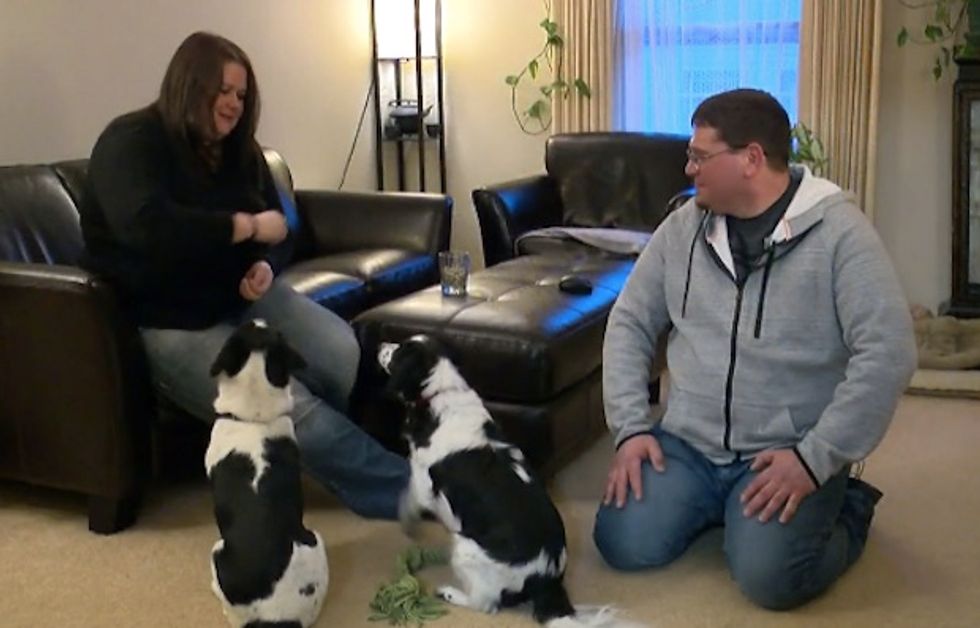 Image source: WCCO-TV
In a report from WCCO, Shank is shown visiting a piercing parlor where a small incision was made and the chip was installed before the piercer stitched up the opening.
One of the drawbacks of having a microchip embedded at a piercing parlor instead of at a doctor's office: The procedure must be done without anesthesia.
Watch Shank demonstrate how the implanted microchips work:
Would you have a chip implanted? Take our Blaze Poll and post your comments below.
__
Follow the author of this story on Twitter and Facebook: