Republican presidential candidate Donald Trump said that his rival, Texas Sen. Ted Cruz, "does not have the temperament" to be president following remarks Cruz made during a Tuesday campaign stop in Indiana.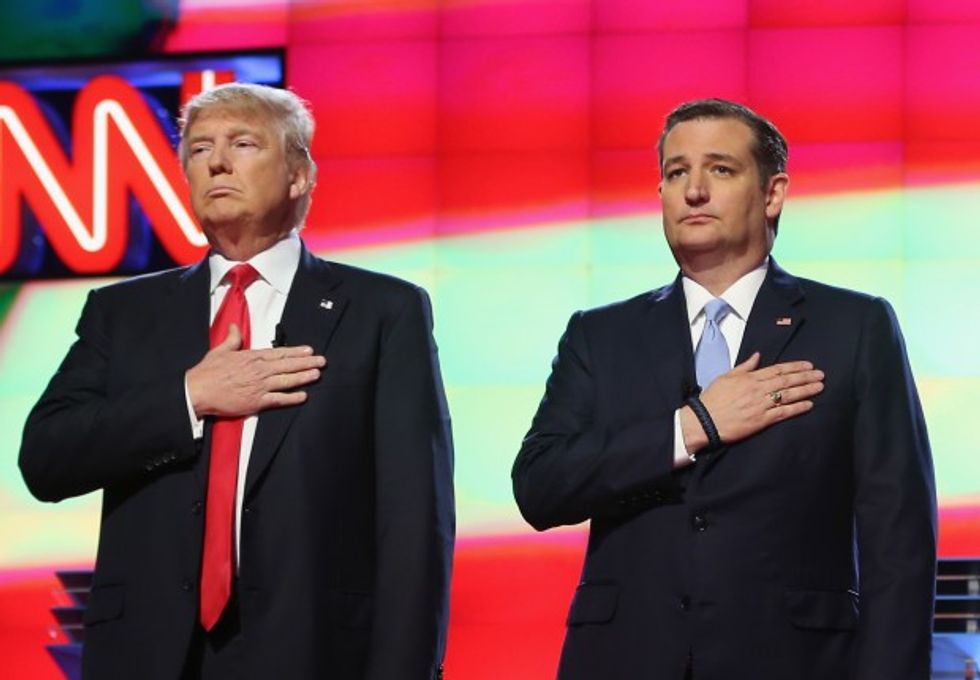 Joe Raedle/Getty Images
Following a Tuesday morning Trump appearance on Fox News' "Fox and Friends" during which the billionaire implied that Cruz's father may have had a connection to Lee Harvey Oswald, who assassinated President John F. Kennedy, Cruz called Trump a "pathological liar" and a "narcissist."
"Donald Trump is such a narcissist that Barack Obama looks at him and says, 'Dude, what's your problem?'" Cruz said.
The Texas senator said that Trump is "cynically exploiting" voter frustration and is "lying to his supporters."
"The man is utterly amoral," Cruz said. "Morality does not exist for him."
Ted Cruz slams Donald Trump, calls him "a pathological liar" "a narcissist" and "amoral" in the span of 90 seconds https://t.co/DxrKfUujBR

— CNN Newsroom (@CNN Newsroom) 1462290993.0
In a statement, Trump fired back at what he called Cruz's "most recent outburst":
Ted Cruz is a desperate candidate trying to save his failing campaign It is no surprise he has resorted to his usual tactics of over-the-top rhetoric that nobody believes. Over the last week, I have watched Lyin' Ted become more and more unhinged as he is unable to react under the pressure and stress of losing, in all cases by landslides, the last six primary elections — in fact, coming in last place in all but one of them. Today's ridiculous outburst only proves what I have been saying for a long time, that Ted Cruz does not have the temperament to be President of the United States.
The escalating feud between the two Republican candidates coincides with Tuesday's  Indiana GOP primary.
—
Follow Kate Scanlon (@kgscanlon) on Twitter