A leading writer at the conservative blog RedState — founded by popular conservative commentator Erick Erickson — has a message for Senate Republicans: confirm Merrick Garland to the Supreme Court "before it's too late."
"There is absolutely no reason to drag this out any longer. Garland is not a great choice, but he is not a terrible one, either," RedState managing editor Leon Wolf wrote in a blog post Wednesday morning. "And more than anything, he is old (for a modern Supreme Court appointment) and will be up for replacement in probably 10 years instead of 20 or 30."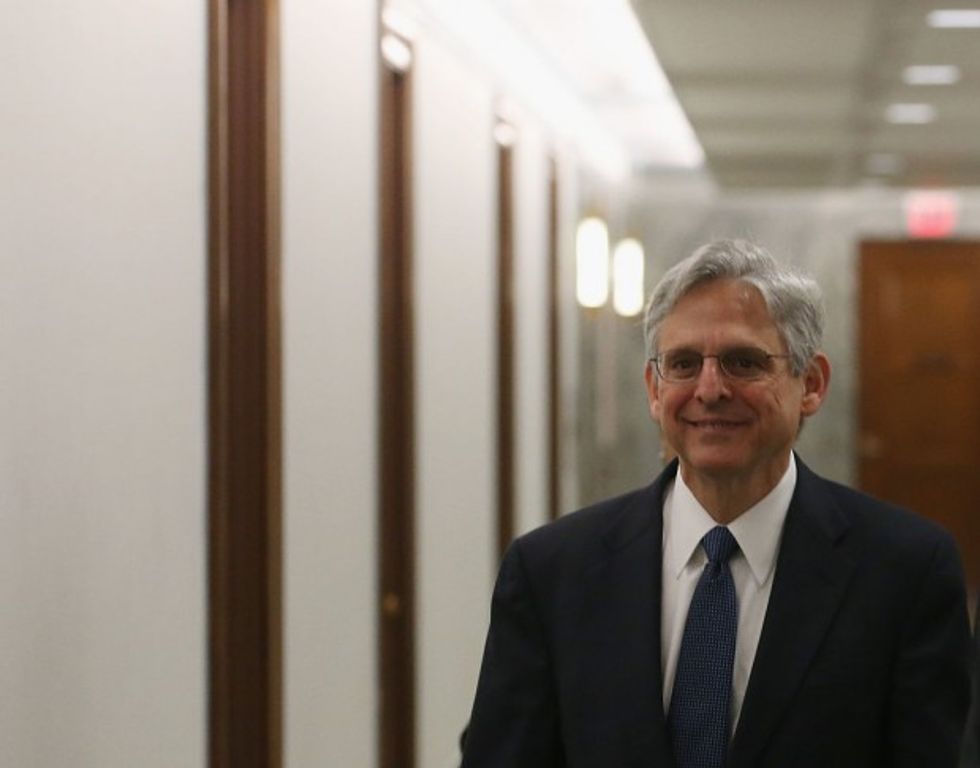 Supreme Court nominee Merrick Garland (Mark Wilson/Getty Images)
Wolf argued that because Republicans have "absolutely no chance" at winning the White House in November with businessman Donald Trump as the GOP nominee and because Republicans are "likely to lose the Senate as well," their choices are to either confirm Garland now and "have another bite at the apple in a decade" or watch a President Hillary Clinton nominate someone who is not only younger but also "radically more leftist."
Wolf went on to write that he'll be surprised if President Barack Obama doesn't withdrawal Garland's nomination to instead nominate someone more progressive, given the dramatic shift in the political landscape.
"In fact, if I were the Republicans, my main concern right now would be that Barack Obama would withdraw Garland's nomination today," he wrote. "The fact that Merrick Garland still exists as an option right now is a gift that should not be squandered."
"The calculus has changed — confirm Merrick Garland before it is too late," Wolf concluded.
—
Follow the author of this story on Twitter and Facebook:
[facebook //www.facebook.com/plugins/like.php?href=