New York City Mayor Bill de Blasio and others have effectively waged war on Chick-fil-A less than a year after the beloved fast-food chain finally set up shop in Manhattan.
The chain is poised to open its first Queens location at Queens Center Mall this fall, and its massive popularity has been a cause of concern for liberal city officials.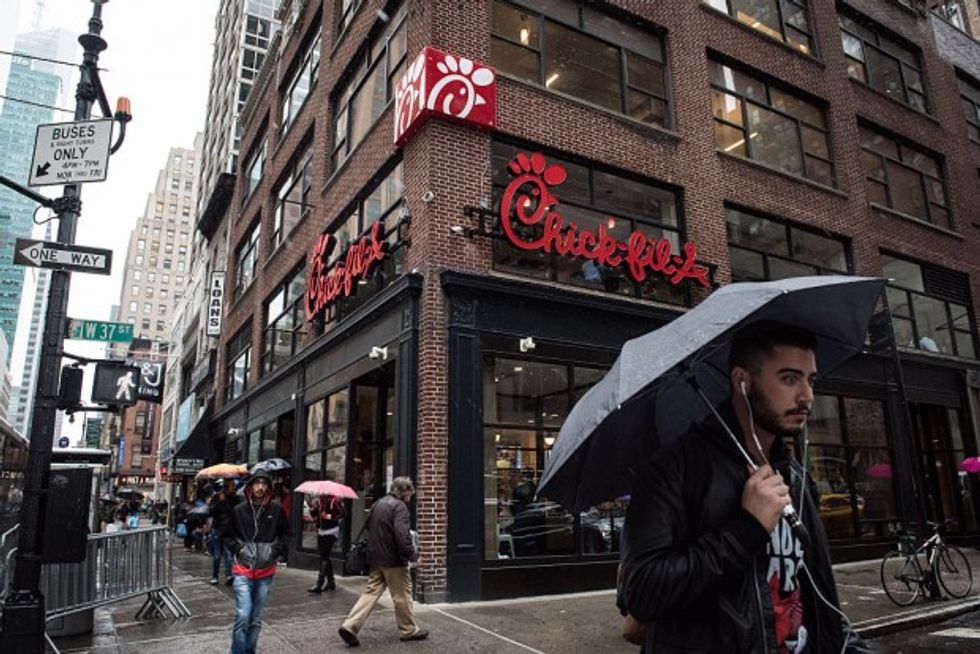 The exterior of Chick-Fil-A a day before its opening Oct. 2 in New York City. (Andrew Renneisen/Getty Images)
But unlike former Mayor Michael Bloomberg's proposed soda ban, de Blasio's objections stem from social concerns, not health concerns. Specifically, the Democratic mayor is concerned about the Atlanta-based restaurant's history of supporting Christian organizations that oppose same-sex marriage.
"This group imparts a strong anti-LGBT message by forcing their employees and volunteers to adhere to a policy that prohibits same-sex love," Councilman Danny Dromm, who is gay, said in a statement on the Queens location opening. "It is outrageous that Chick-fil-A is quietly spreading its message of hate by funding these types of organizations."
According to DNA Info, de Blasio told reporters Tuesday that he will "certainly not" support Chick-fil-A and discouraged New Yorkers from doing so.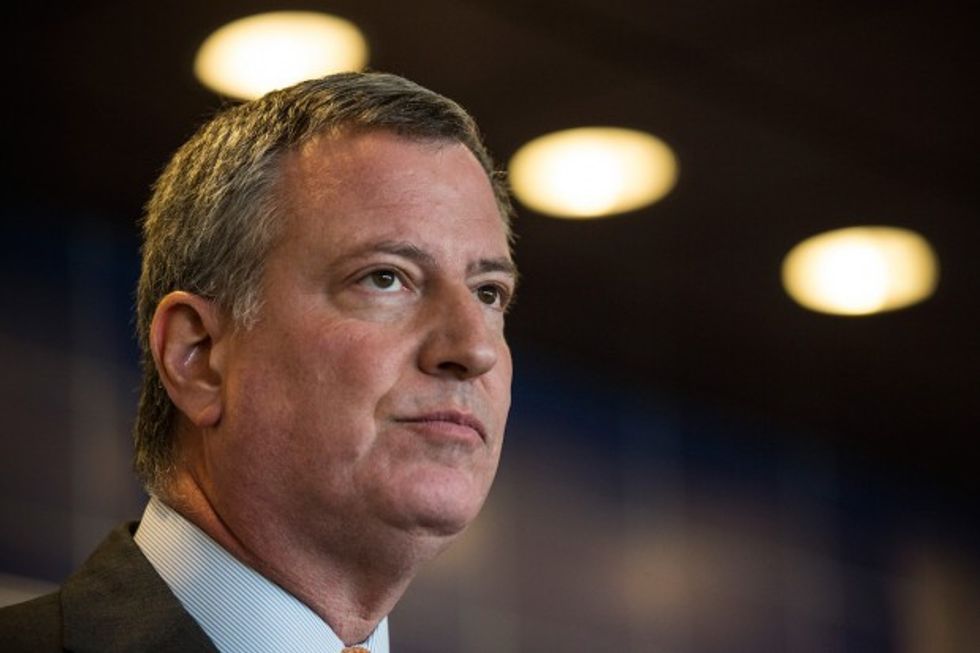 New York City Mayor Bill de Blasio (Andrew Burton/Getty Images)

"I'm certainly not going to patronize them and I wouldn't urge any other New Yorker to patronize them," the mayor said. "But they do have a legal right."
Since first coming to New York last year, the restaurant already has three other restaurants in Manhattan, with plans to expand throughout the city.
A spokeswoman for Chick-fil-A told DNA Info that the company has 80,000 employees from all different backgrounds and beliefs. She stressed that their focus will remain on great service and food.
"The Chick-fil-A culture and service tradition in our restaurants is to treat every person with honor, dignity and respect — regardless of their beliefs, race, creed, sexual orientation or gender," she said.
She added that the company also donates to groups across the city, including Harlem RBI and New York Cares.