An Israeli man went to court Tuesday seeking a restraining order against God after accusing the Almighty of treating him badly, Israeli media reported.
According to a court document posted online, the man, who was not identified, said that he had complained to police about God for three years, claiming that on 10 occasions police had responded to his call by dispatching a police car to his home.
"For the past three years He started to treat me harshly and not nicely. I complained to the police many times. The Israel Police asked me to take out a restraining order," the man said according to the protocol of the proceedings in Haifa's Magistrate's Court posted on the Israeli news site NRG.
The protocol noted that God, the respondent, did not appear at the hearing.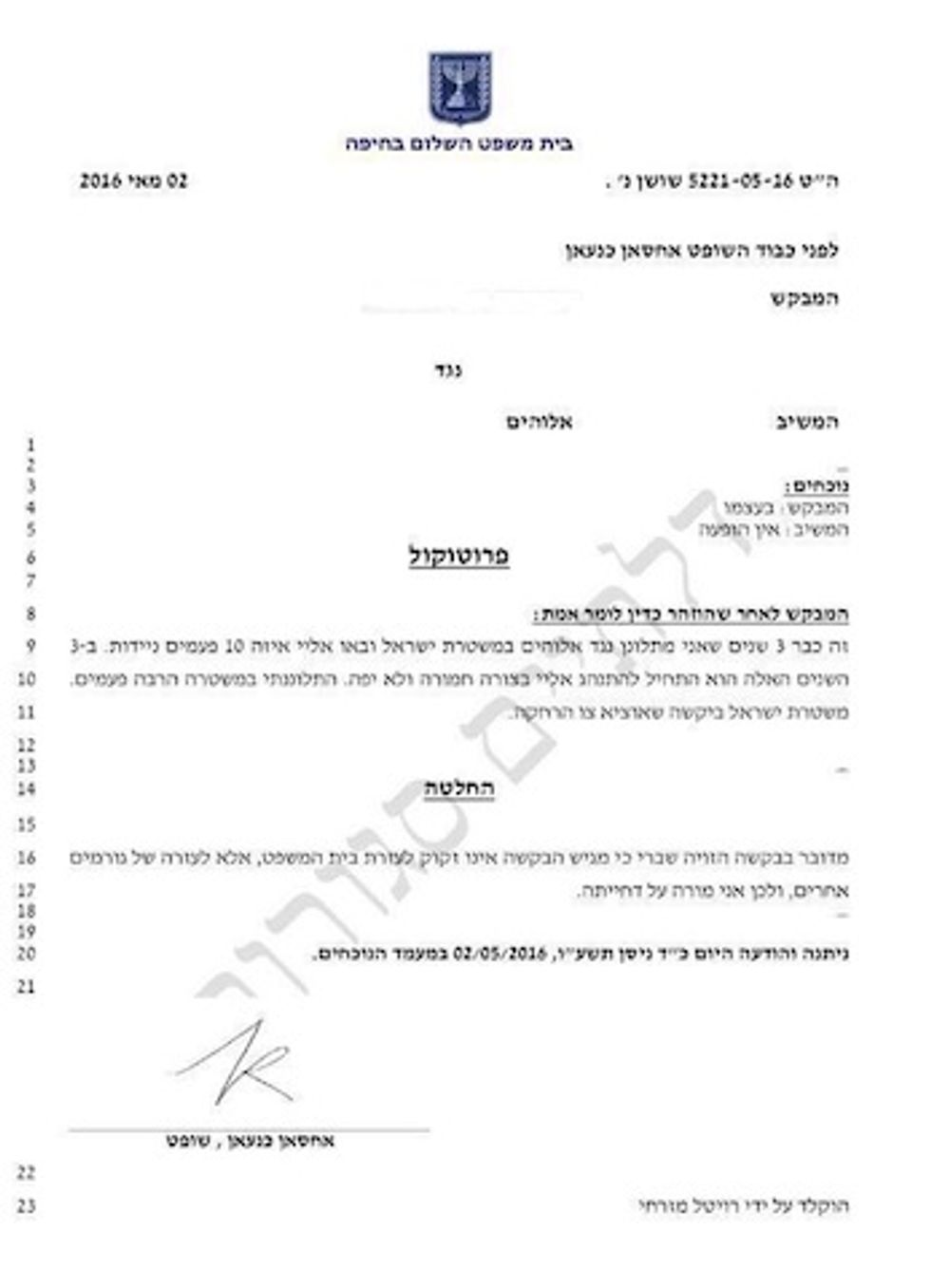 The written protocol of the closed-door hearing was posted by Israeli media. The protocol states that the respondent made no appearance at the hearing.
In a one-sentence decision, Judge Ihsan Knaan swiftly rejected the application, calling it "delusional."
Knaan further stated that the man needed to find remedy for his complaints not from the court but rather "a different type of help."
The Times of Israel quipped, "A protocol of the hearing noted that God did not turn up for the session, although it did not specify how the court determined the Omnipresent was not in fact there, as opposed to merely exercising the right to remain silent."
NRG at first questioned if the story — which circulated on social media in Israel — was a prank.
A court spokesperson told NRG that the hearing did indeed take place and that the written protocol was authentic.