Live Action released new a video Wednesday of a medical animation illustrating what takes place inside a woman's body during a chemical abortion.
The video is the latest in the pro-life group's series of medical animations of abortion procedures. The videos are narrated by Dr. Anthony Levatino, a former abortion provider who personally performed more than 1,200 abortions before becoming pro-life.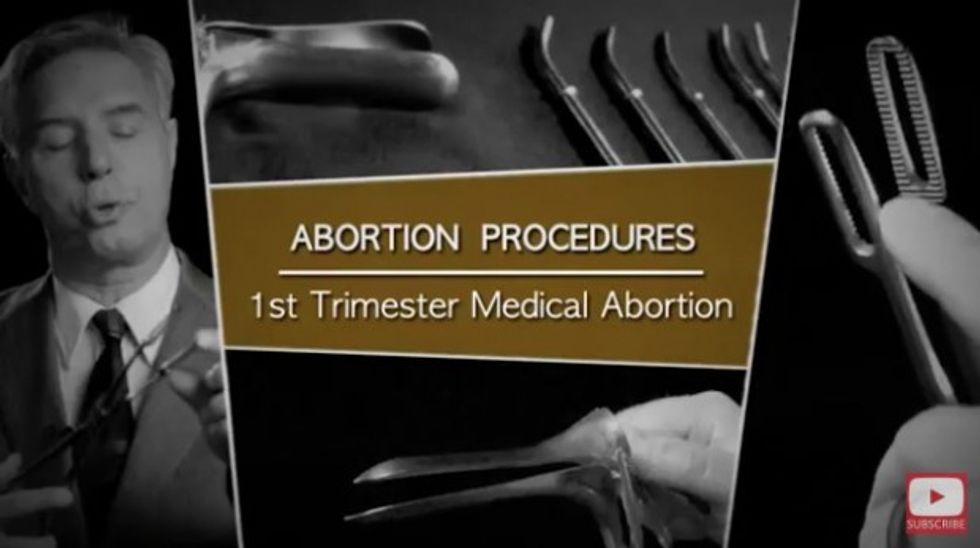 Image source: YouTube
"The Abortion Procedures videos went viral, getting 35 million views in just their first 30 days of release," Lila Rose, founder and president of Live Action, told TheBlaze. "And the numbers continue to rise. We've had requests from people in Ecuador, Romania, Poland, China and elsewhere to translate the videos into their native languages. We received over a million reactions to the videos, including comments from former abortion advocates who watched the four-minute videos and told us they've become pro-life because of what they saw."
"I'm grateful that we've also heard from women who were thinking about abortion and told us how glad they were that they saw the videos — because they saved their babies' lives," she added.
The video's release follows the Food and Drug Administration's announcement that they have changed their standards to ease access one of the drugs used during a chemical abortion.
"Contrary to what the abortion industry tells women, chemical abortion isn't a simple set of pills that make a pregnancy magically disappear," Rose said in a press release regarding the video. "An RU-486 abortion cuts off blood and nutrients to the growing preborn baby, slowly starving her inside the mother's womb. Then the mother takes another drug that causes intense contractions and heavy bleeding to force her dead baby from her womb. She's usually laboring at home without any medical supervision."
"This latest FDA move isn't about making things better for women, but about President Obama paying back an industry that has given him millions in campaign contributions and now wants something in return," Rose added.
The FDA told the New York Times that the change was "based strictly on medical science."
In a statement regarding the change in March, Dr. Mark S. DeFrancesco, president of the American Congress of Obstetricians and Gynecologists, said that the organization is "pleased that the updated FDA-approved regimen for mifepristone reflects the current available scientific evidence and best practices, and includes many of the recommendations that ACOG had presented to the agency."
"Extending approved use of mifepristone through 70 days of gestation is proven to be safe and effective, and will give women more time to make the decision that is right for them," DeFrancesco added.
Watch Live Action's new video below:
—
Follow Kate Scanlon (@kgscanlon) on Twitter