MACON, Ga. (TheBlaze/AP) — Authorities say a Georgia sheriff's deputy has been killed while pursuing a suspicious vehicle.
Bibb County sheriff's Lt. Randy Gonzalez said 29-year-old Deputy Anthony Freeman died at a hospital after a crash early Thursday in the central Georgia county.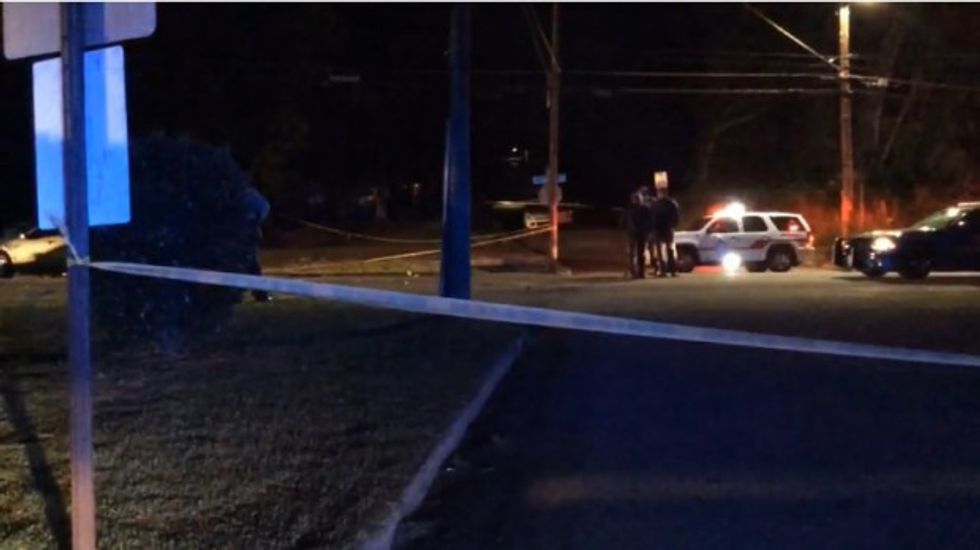 Image source: The Macon Telegraph
Gonzalez tells The Macon Telegraph that Freeman's patrol vehicle was struck by the suspect's vehicle. The impact of the crash sent the deputy's car into the front of a house.
The newspaper reports Freeman worked with a police dog. Gonzalez said the deputy's dog was with him, but did not appear to be injured.
Authorities said the suspect, who they say refused to stop for deputies, suffered minor injuries and was taken into custody. Gonzalez declined to discuss possible charges for the suspect, whose identity wasn't released.
The Georgia State Police are also involved in the investigation.
Watch below via the Telegraph:
—